Another Thanksgiving over:( I had a great time relaxing in Maryland!! It was chilly though – I lasted about 15 minutes playing cornhole on Thanksgiving day, and then snuggled under a blanket until dinner.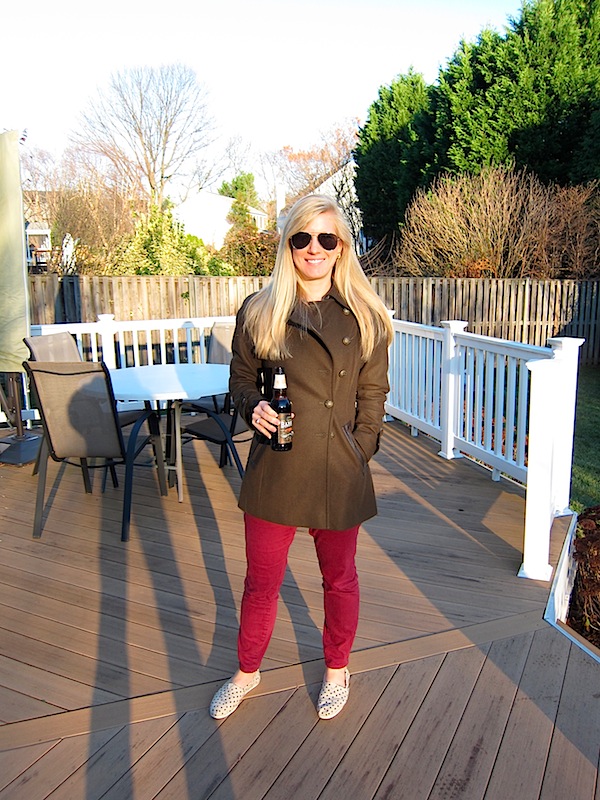 I'm not very good anyway…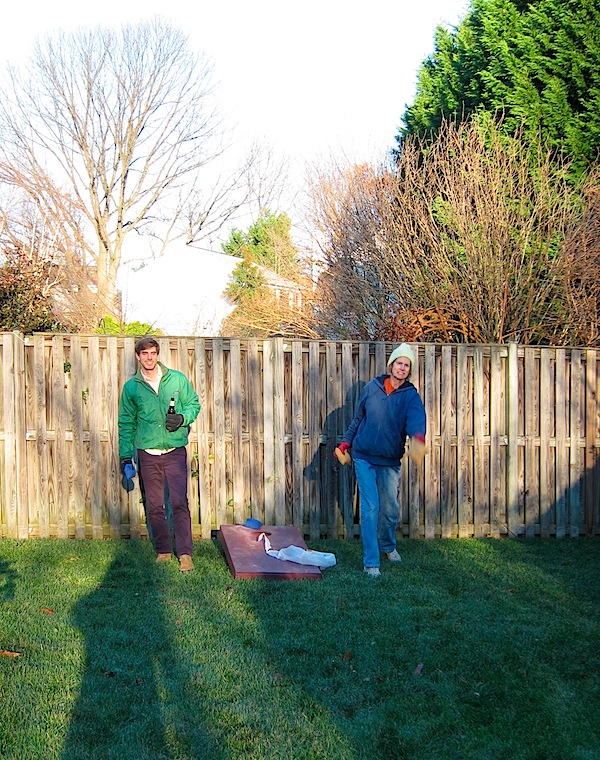 Matt's sis was dog sitting this guy and he was adorable!!!! Just look at that fur!
We all sampled and shared lots and lots of beers!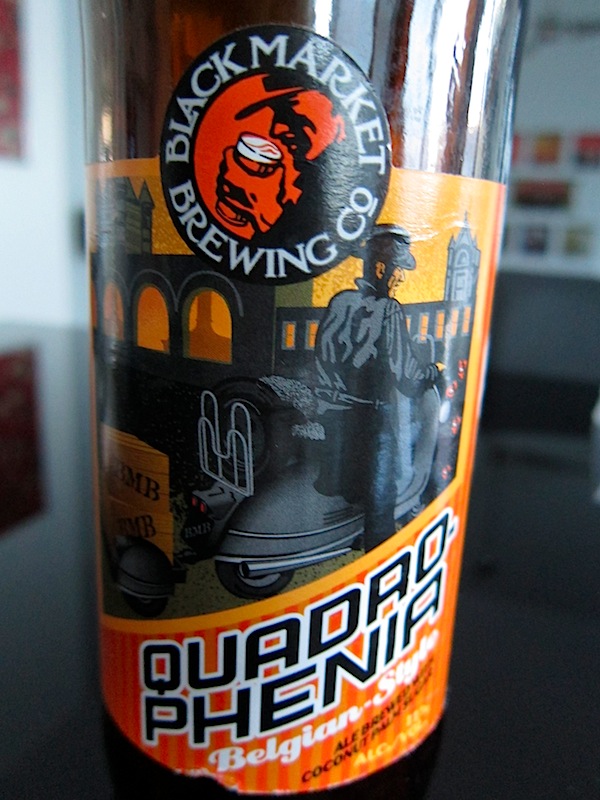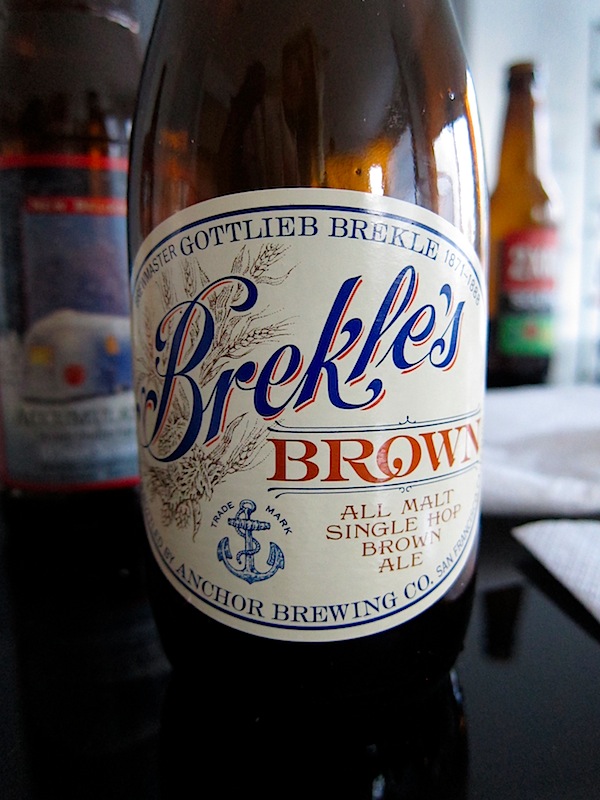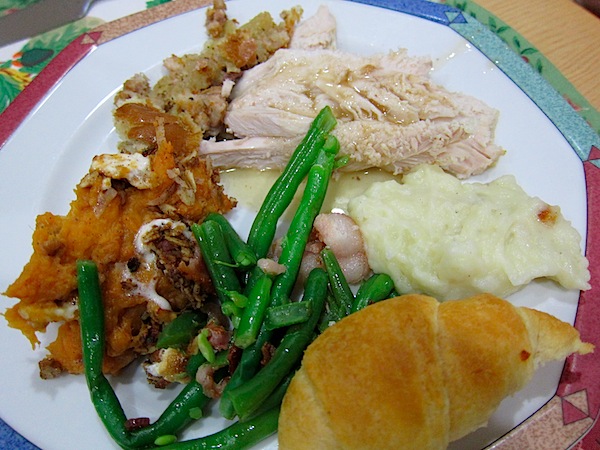 We had a traditional spread of food and I made another pumpkin pie.
This dairy-free recipe
was fabulous and much better than the failed vegan pie I made last week. I added a layer of chocolate and made some coconut whipped cream too!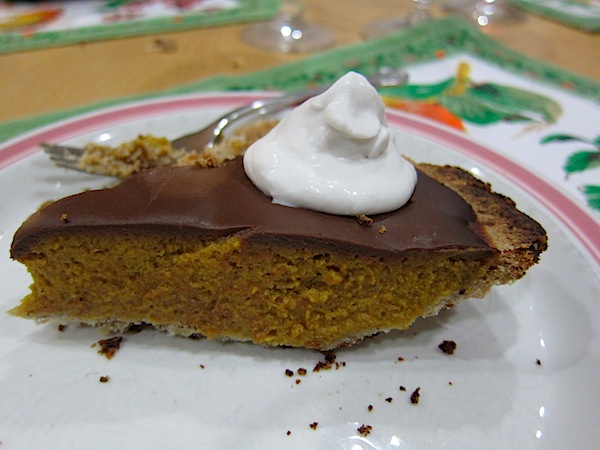 After Thanksgiving, we continued the festivities with more cornhole and beer on Friday, and a trip to Old Town Alexandria on Saturday. My parents joined us from Charlottesville, VA so we could all catch up. Old Town is so picturesque this time of year and we had a delicious lunch at the very cute Virtue Grain and Feed right off King Street.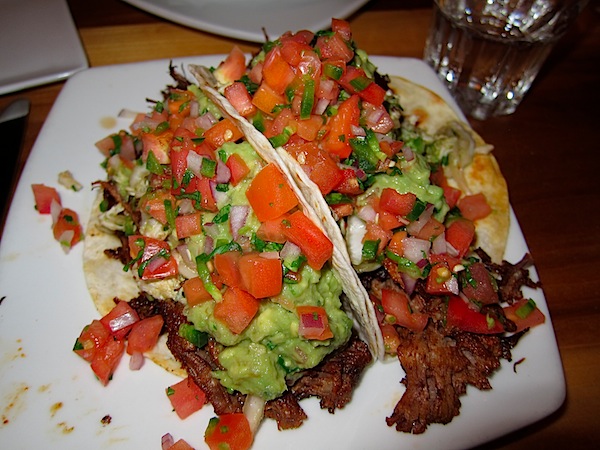 And on Saturday night, we met a bunch of Matt's high school friends for dinner and drinks at Metropolitan Kitchen. I haven't been out in Annapolis many times, so it was fun to check out the scene and the food was great. We ordered a couple of small plates and the highlights were these giant tacos and a burger with cranberry relish and bacon. The cocktails were fabulous too – I had bourbon with fig syrup and walnut bitters.
We hung out for a few hours just drinking and talking. I guess we haven't been out with friends in a while, so it was really nice to just enjoy drinks and conversation in a cozy bar.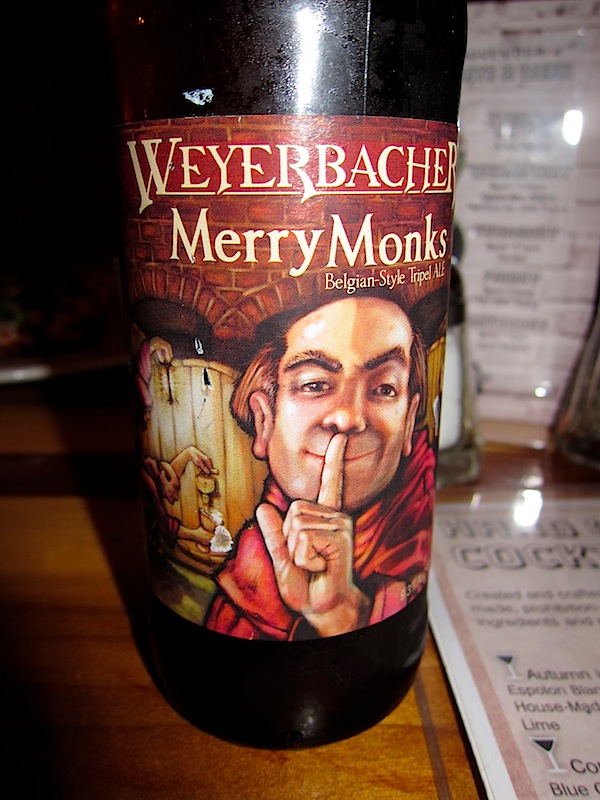 We ended the trip with a lovely brunch at Miss Shirley's in Annapolis – complete with a bloody mary, cajun shrimp omelette, and this chocolate monkey bread!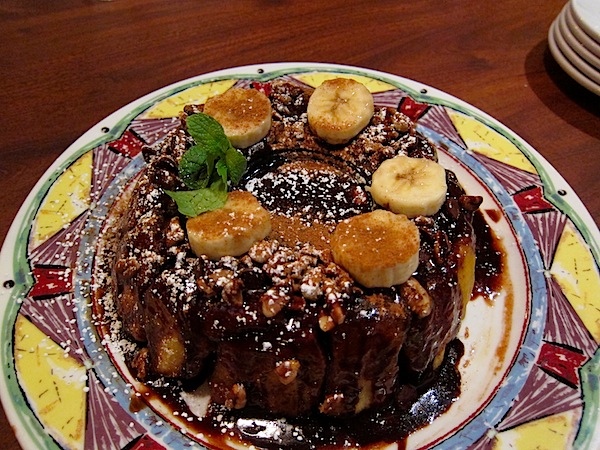 When I stepped off the plane yesterday, it was a balmy 69 degrees out. I feel like I'm on vacation in Dallas – I love it! My stomach is really bothering me today though and I'm not sure what to do to get it back to normal. I definitely had some dairy over the holiday, but I wouldn't think butter alone would throw it so out of whack. I've got a bad headache too – can I just sleep through this week? I'm actually really pumped for the next three weeks because we have three holiday parties and then we're hosting Christmas!!! So that's what's next!