Oh hey Sunday. Time is flying. I can't believe Christmas is next week!!
Friday night was our usual low key evening.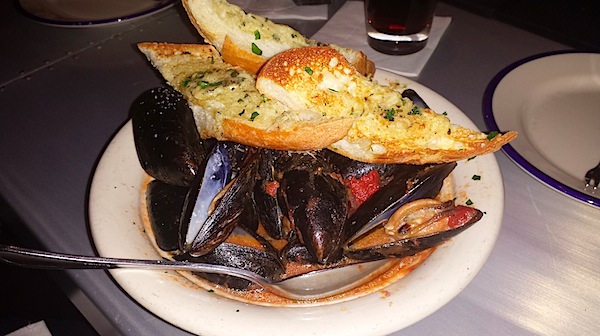 Matt and I grabbed beers at a cozy Irish pub and then ventured on to another bar for food – we shared mussels in a delicious tomato broth and the brisket enchiladas.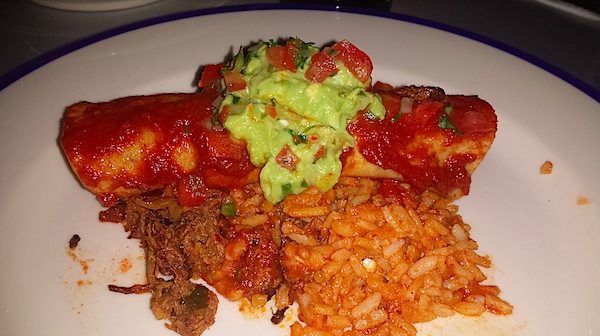 I had two more parties this weekend, so I baked on Saturday! Confession: I used Trader Joe's gingerbread cookie dough because it's awesome and easy. I cut each round of dough in two and pressed the balls into mini cupcake holders to make gingerbread cups.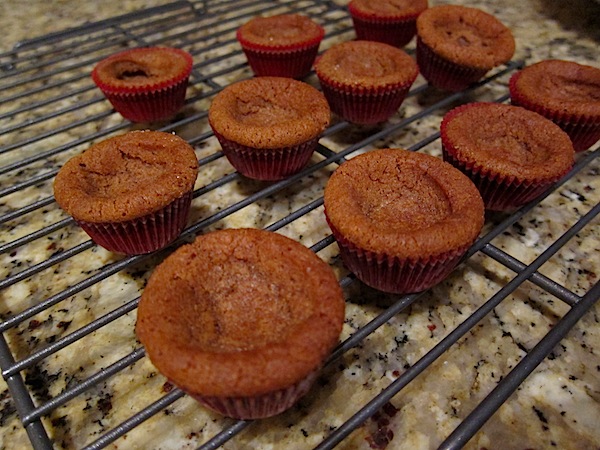 And because I love Icing, I whipped up some 'buttercream' and put dollops in the middle. Mmmmm.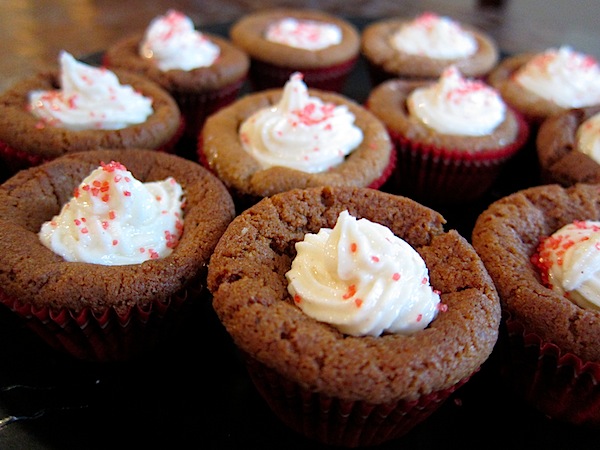 I loved these and think I'll make them again for Christmas. I just ordered new icing tips too, so I can make better dollops!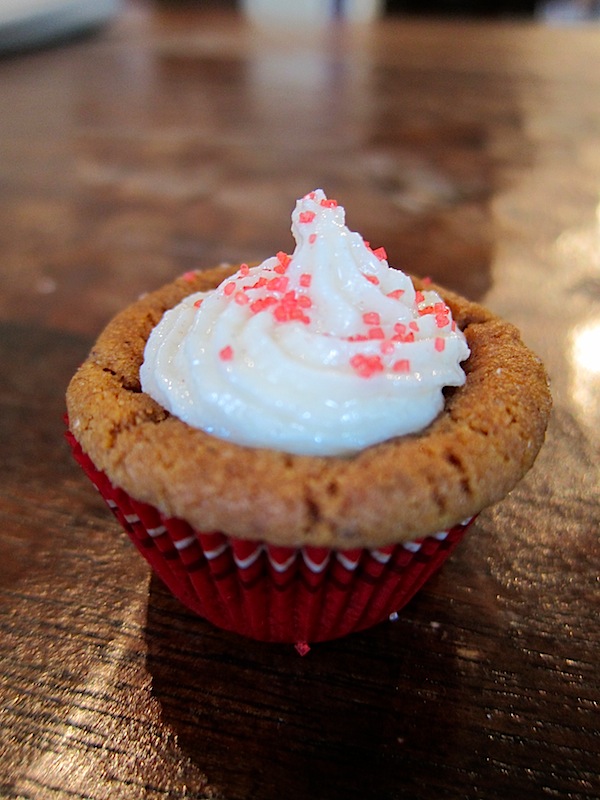 After filling the apartment with wonderful smells of gingerbread, I finally finished decorating our tree! How funny is that one tall branch at the top? I can't decide if I should trim it or leave it.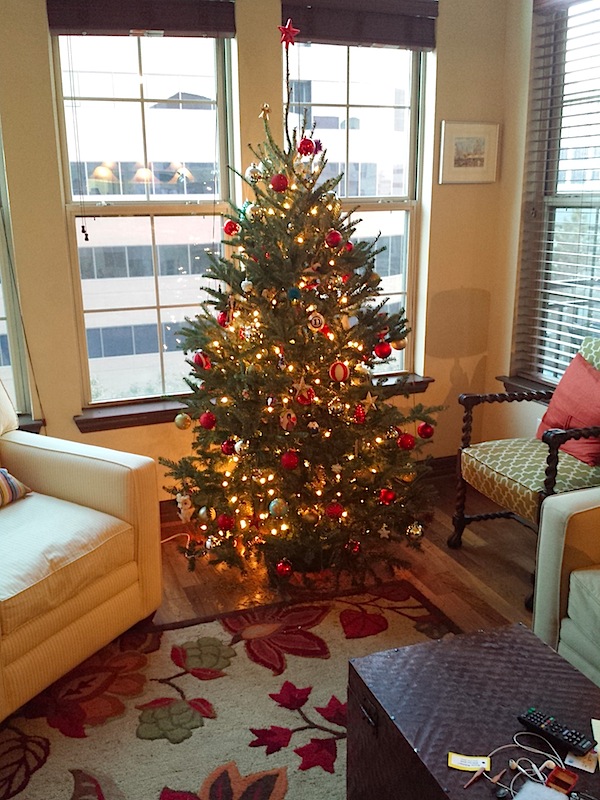 We ventured out to our first party of the night – a going away gathering for our friends who are moving to Paris!
I brought the gingerbread cups, but there were all kinds of goodies!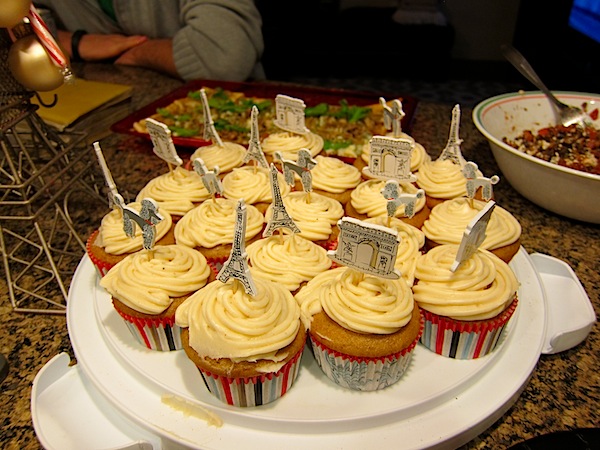 After 2 rounds of drinks and conversation, we headed to our second stop – a Christmas party hosted by my college roomie. Here's Matt with his bff Chris!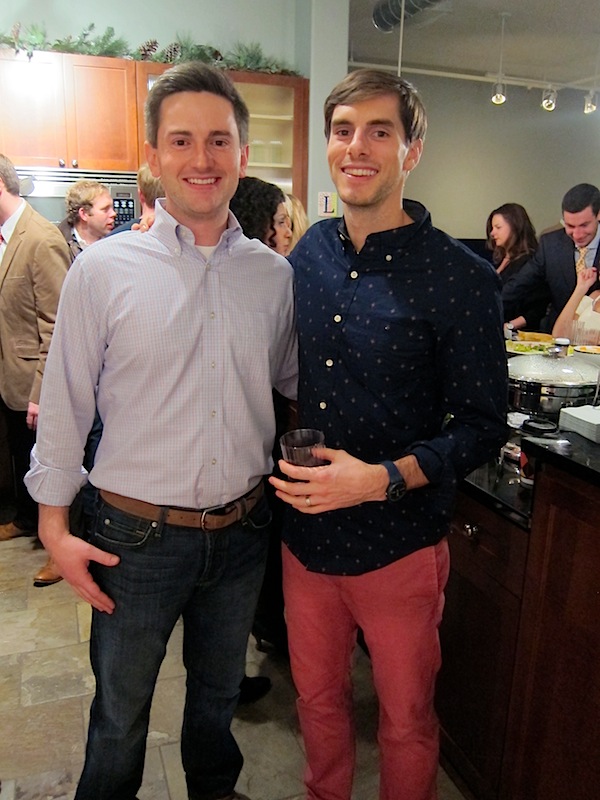 There was lots more good food, this time with a Mexican twist – pork tamales and the best guacamole ever from Mi Cocina (as in a restaurant here in Dallas, not my actual kitchen:))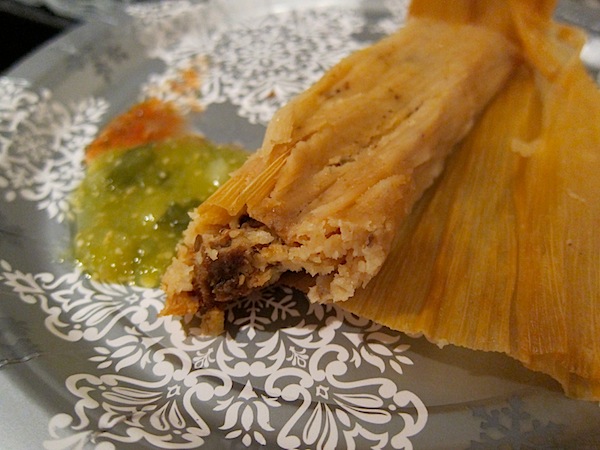 I met so many new people and chatted for hours!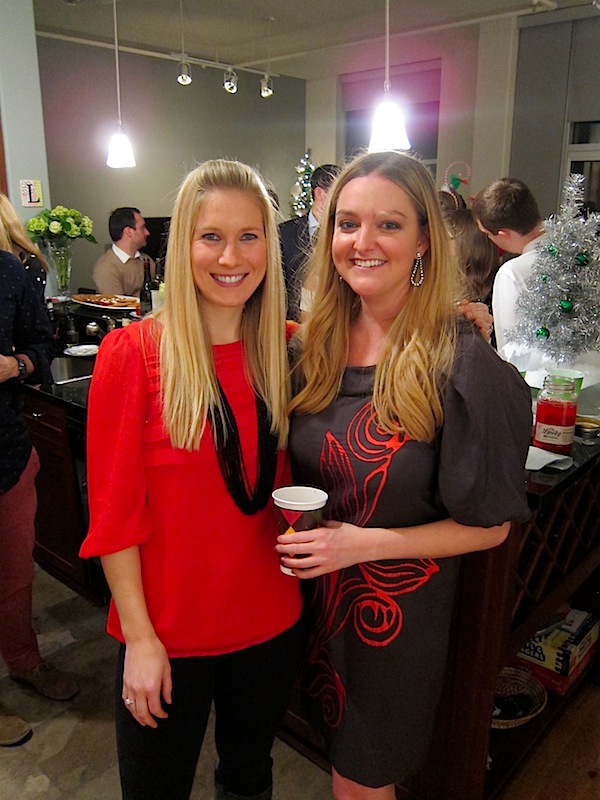 Matt and I finally walked home at 1:30 after helping clean up millions of beer bottles. Miraculously, I was able to sleep until TEN this morning, so I didn't feel that tired today. It was a lazy Sunday, but Matt and I took a long afternoon stroll because the weather was gorgeous.
I'm ready for a productive week and then it's time for two weeks of family, holiday food, and pure relaxation. Night!