Yo,
How's it going out there?
I had a rejuvenating weekend here in Dallas. We had temperatures in the 70's and I got that feeling that spring is coming! It made me want to clean the house and shop, but then I remembered it was January and I did neither of those things.
I had a girls date night with my friend Liz on Friday and we tried a new-to-me restaurant called
La Duni
. It's a Latin cafe and the prices are so reasonable for the quality of the food. We had mojitos and malbec, and then I had this wonderful mahi entree with fried plantains and garlic rice
We met Matt for beers afterwards and ending up staying up too late talking! It was my favorite kind of night.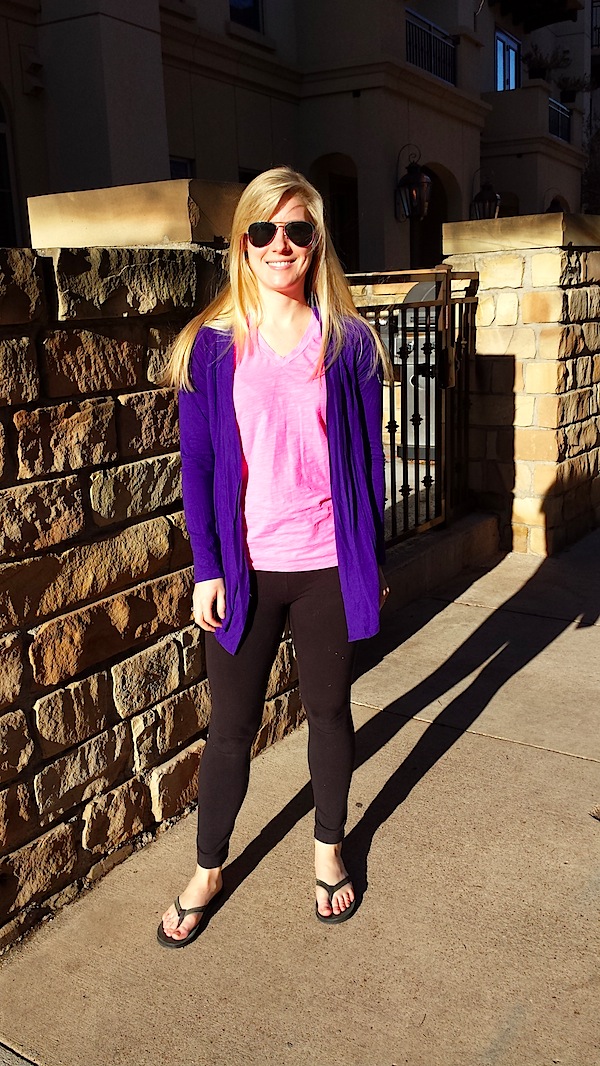 Matt and I did bootcamp at the gym on Saturday morning and then took a stroll to enjoy the weather and look in some stores. I made the mistake of wearing flip flops and got blisters because I haven't worn them in months:( We stayed in and cooked for friends on Saturday night – they have a one-year-old, so it's easier to cook at their house and I made apple pork chops, sweet potatoes, and brussels. It was nice to have a low key evening and it didn't feel like staying in since we weren't at home.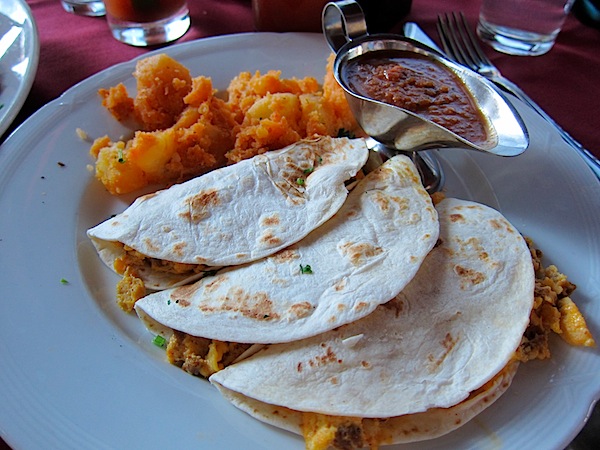 Sunday was a funday of sorts because we celebrated our friends' engagement with brunch at Sangria. We sat on the patio for two hours drinking bloody marys and catching up with the group. I ordered breakfast tacos with egg and chorizo – they were enjoyable enough, but not anything special. I had dish envy for Matt's spicy hash.
The weekend ended with bbq salmon and Golden Globe watching with friends who live in our building.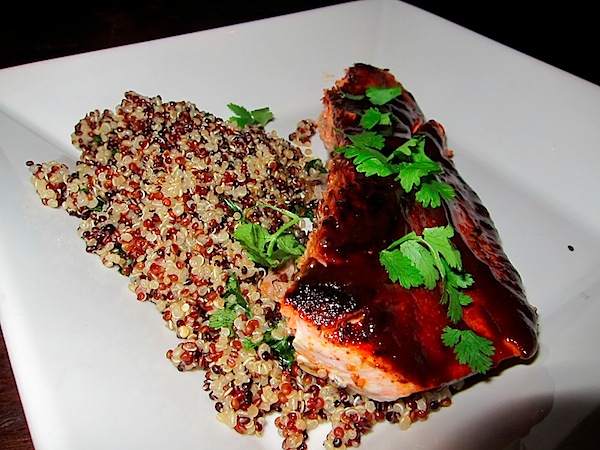 It was lovely to spend so much time catching up with different friend groups this weekend! I neglected the apartment a bit, so I need to do some cleaning and get myself organized again. Hope yall had a good one.