Happy Monday! We've got freezing rain on the way here in Dallas:( I'm heading to the east coast tomorrow to visit my family, and I hope I can get out! For now, a recap of my weekend.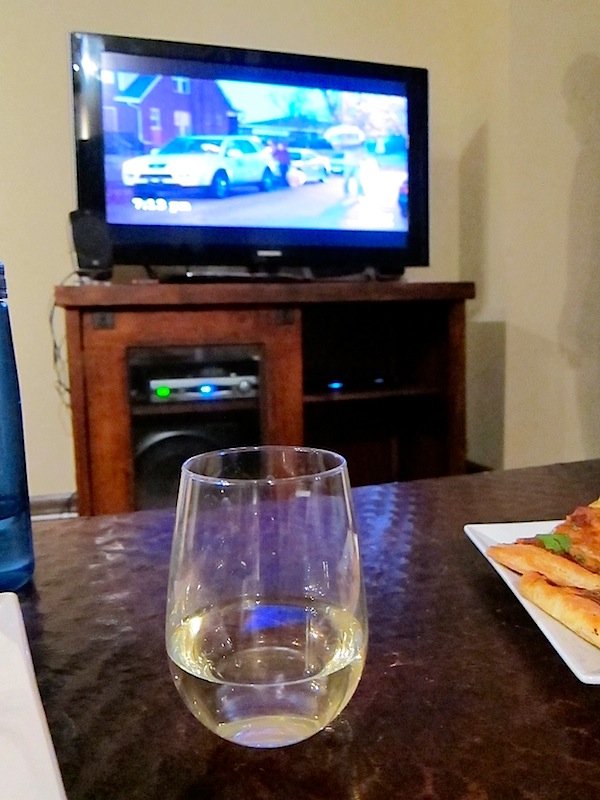 Friday was cold and wet, so Matt and I opted to get cozy on the couch and not do a thing. We opened a bottle of Italian pinot grigio and watched Cloud Atlas, which was super weird. Loved Tom Hanks though!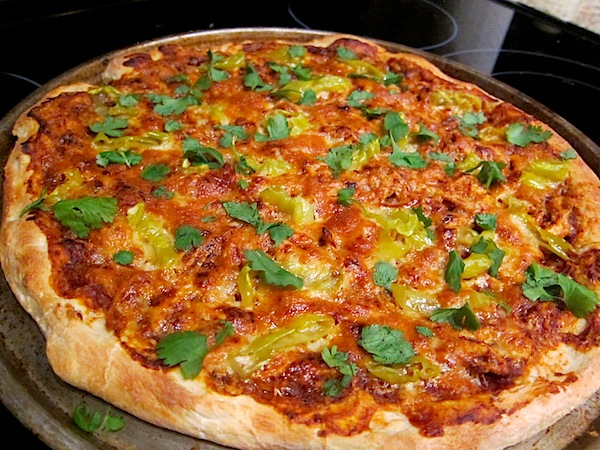 I made a glorious bbq chicken pizza with sheep's manchego, Stubb's spicy sauce, banana peppers, and cilantro. So satisfying.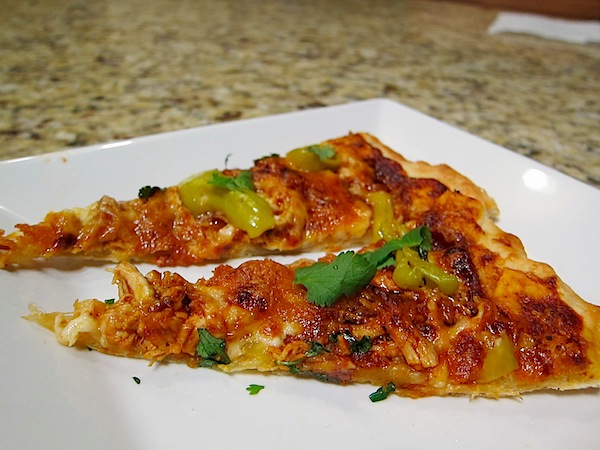 Low key Fridays make for the best Saturday mornings! I was up bright and early and enjoyed breakfast and tea before bootcamp. Matt and I ventured into the warmer temps with an afternoon walk, and I scored a pair of black dress pants for $14 at the Loft.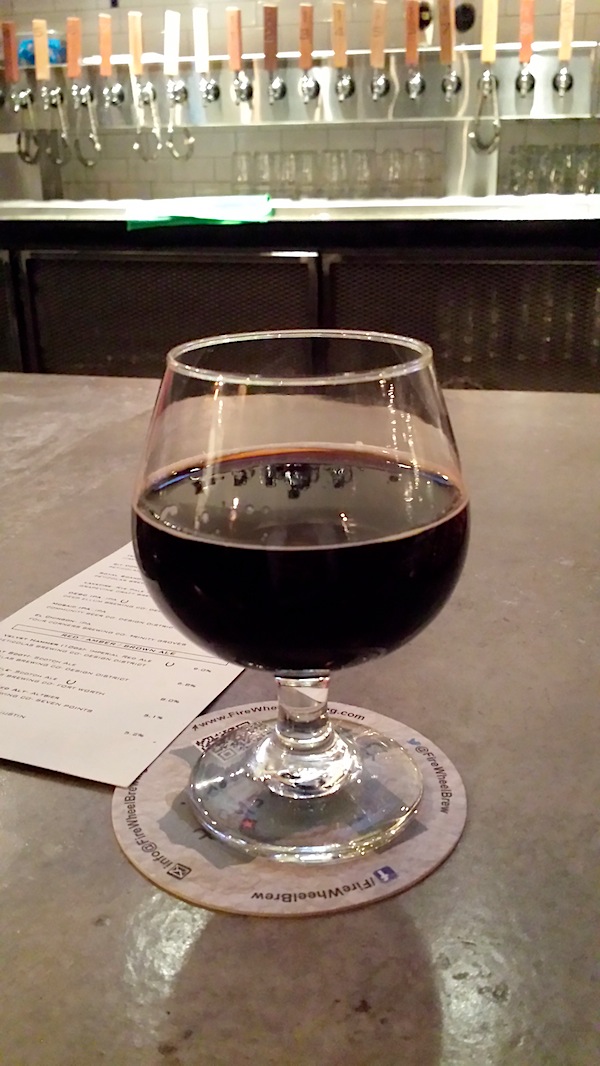 We headed down to the new Trinity Groves development to check out Local Urban Craft Kitchen (LUCK) for a beer before dinner. The beers on the menu are exclusively from Texas and all $5 (prices for high abv craft beers seem to really be rising these days). I enjoyed a cherry chocolate double brown stout from Deep Ellum Brewing Co. It was heavenly.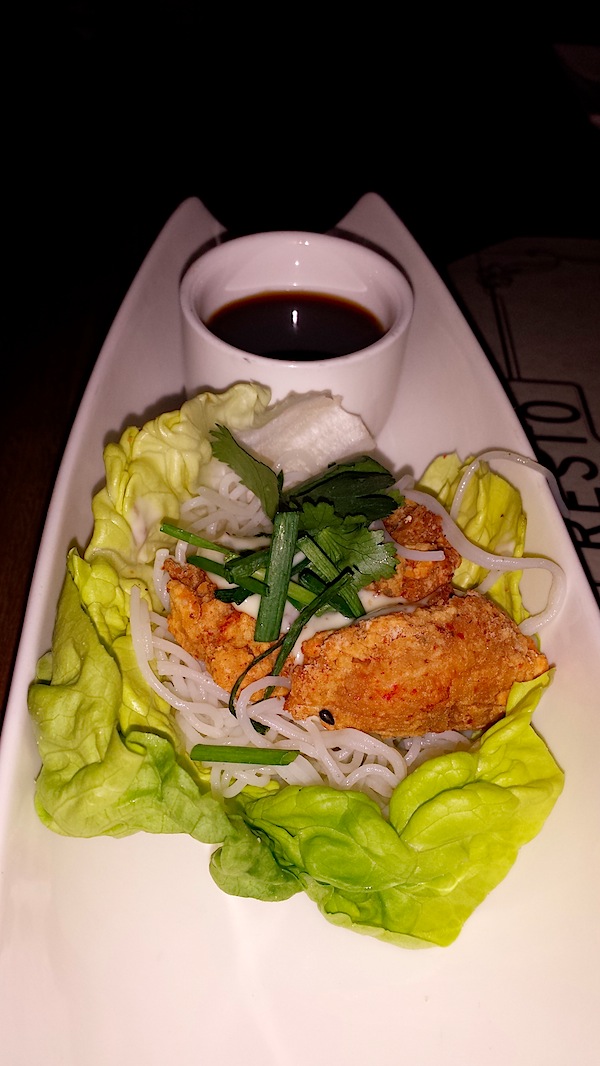 For dinner, we tried at Resto Gastro Bistro, a few doors down from LUCK. The space was dark and elegant with exposed brick and a wooden bar and tables. My camera died at this point, so I had to use my phone for the pictures:( We started with the above tempura rock Shrimp wraps with vermicelli noodles, black truffle aioli, and ponzu vinaigrette. I didn't expect them to be fried, but they were pretty darn good that way!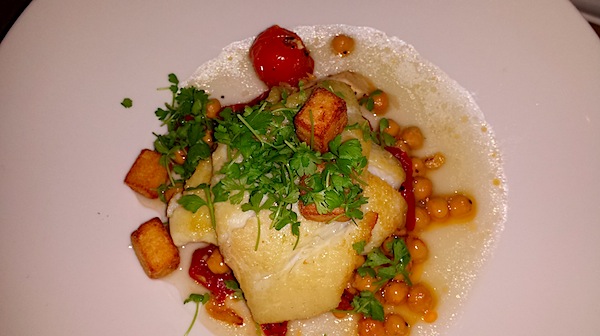 Matt and I shared two entrees! The pan-seared lemon sole with piquillo pepper hummus, and the oven roasted pork shank with lemon goat cheese polenta, crispy pig, and balsamic-pomegranate glaze. The sole was tasty, but a little plain, but the pork was incredible! I'm not a huge pork rind person and there were a boat load of onions to get rid of, but the actual meat with the glaze and lemon polenta were a killer combination!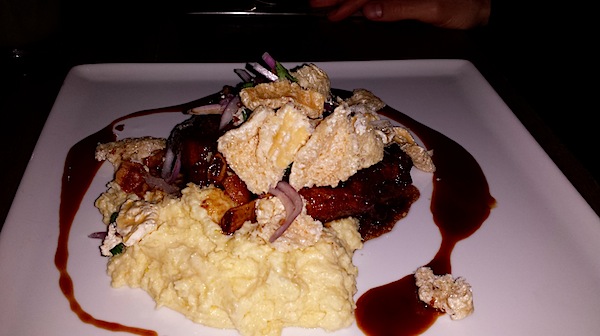 Unfortunately, our waiter was very short with us, and definately didn't want to answer questions about the wine list or the food. I ended up with a lovely cabernet, and the waiter cleared it from the table when I still had some left – that's the worst! So, overall, I'd highly recommend the food, but I'm not so sure about the service – will have to try it again some day.
Sunday involved a little bowling action with friends at Bowlounge. I wish I could say I'm getting better, but I'm not quite yet! Soon, though:)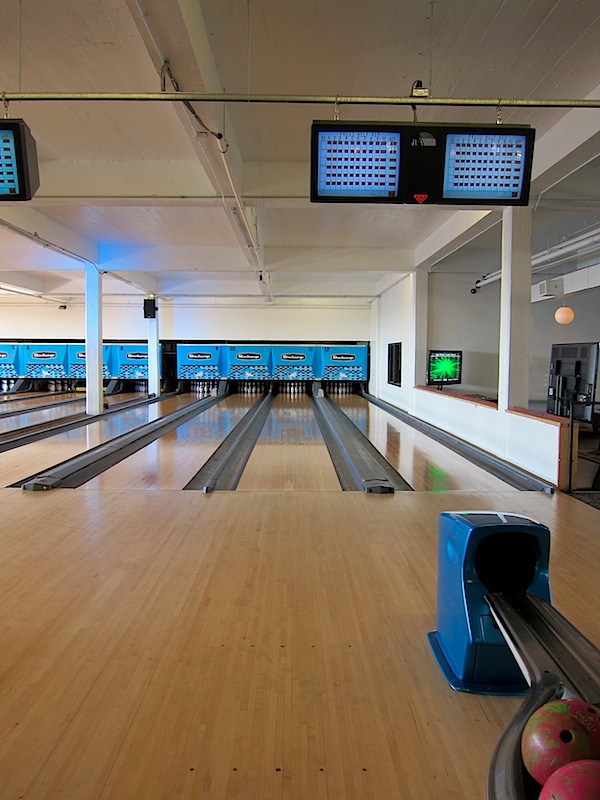 Have a happy week.