-I've been eating bowls all week – farro bowl with veggie burger, rice bowl with chickpeas and curry sauce, pasta bowl with chicken sausage and red sauce, and a quinoa bowl with Mexican toppings (sidenote: I took home some of the salsa from Blue Mesa Grill that was served at the party and it is the absolute best I've ever had!! I must get more!)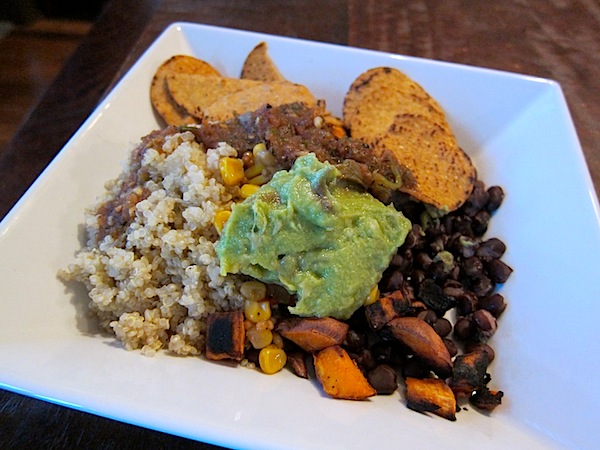 -The daffodils are blooming in Dallas and temps are warming up. Was that winter? If so, easiest winter ever. Also, daylight savings is kinda soon!
-Do you guys have water drinking tips? I'm in a rut and need something new to motivate me. I'm trying to talk Matt into getting a soda stream.
–Sarah Jessica Parker is coming to Dallas! I'm sure it will be packed, but would be fun to go.
-TJ's now has coconut cashews! They sure make a salad feel tropical.
-This computer is going to die any day now. If I stop posting, you'll know why…
The weekend is here!!!!