Oh hey. Happy spring. And happy 60th birthday to my mom! I'm very jealous that she's celebrating with the rest of the fam!
It's been a busy week here, and I loved it! I had a bunch of interviews Wednesday and started working at Equinox this week. Although I've been substitute teaching since the fall, it's been less consistent lately and I just needed more steady income. It's also nice to have more structure to my week, as it looks like I'll be working mornings. I've been busy in the kitchen too! Matt has made it home for a majority of meals this week (which has been very rare as of late)!! It's so wonderful having him as a dinner date, and I definitely put a bit more effort into dinner (and don't eat at like 5pm) when I know he's coming home. I made a pineapple crockpot chicken this evening: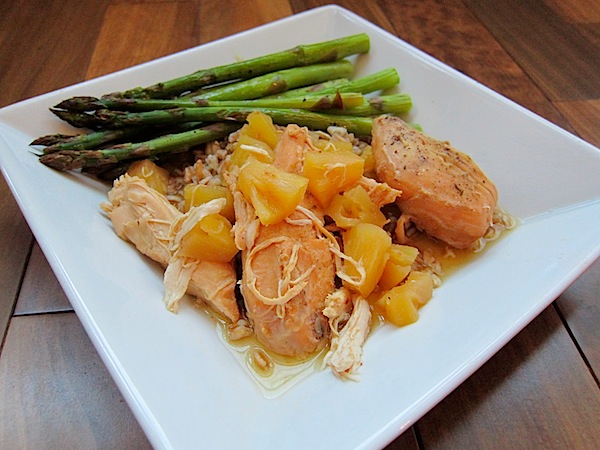 Speaking of food, I re-introduced a little dairy (anyone have any experience with this?) since it's been a loong time now, and can't conclude much. I've been taking a new probiotic (VSL3), which I used to take when I first saw my gastroenterologist back in Boston (he said it's the best), and it's been really helping! I also took another round of Prevacid, which seemed to change something in my stomach, at least temporarily. I seem ok with a little bit of hard cheese, but I'm not so sure about yogurt:(
Lastly, I watched Clueless tonight #imighthaveseenpaulruddinvegas. I definitely picked up on some things that I didn't catch back in '95. And the soundtrack brought back so many memories!
After last weekend's crazy adventures, I'm pretty excited to take it easy on Friday, grab brunch with friends, and hopefully have a date night on Saturday.
See ya.