Pizza and wine is becoming a Friday favorite! We opened a local bottle that we received from a friend. It was light and spicy.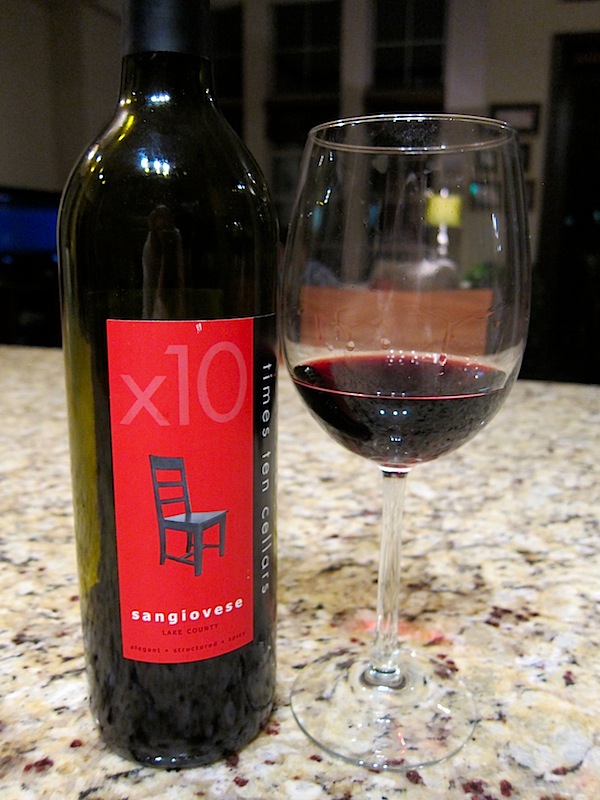 I threw together a pizza with leftovers from our pineapple crockpot chicken along with sheep's manchego, spicy bbq sauce, and cilantro. Pizza is always good. And we watched Rent because I had never seen it! I was impressed Matt knew many of the songs:)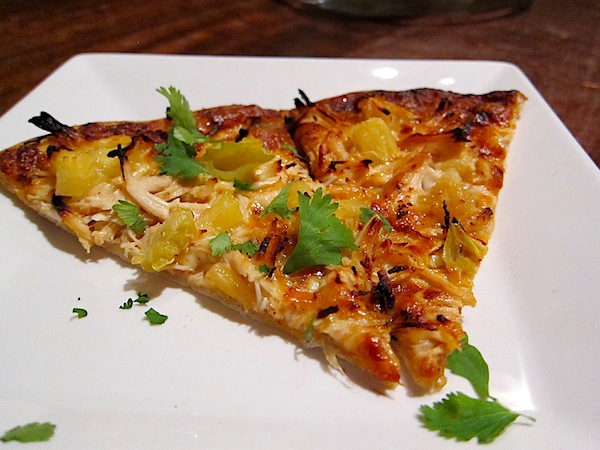 Saturday we hit up bootcamp and made a hearty lunch in preparation for some beer drinkin. We were supposed to attend a crawfish boil, but because of the weather, the gathering turned into a visit to Community Brewing. We had been once before, and this time they had a new bar area and many more choices. I accidentally drank all three pints, and after hours of conversation, we decided to go in search of dinner. It was a lovely afternoon and I made new friends in addition to catching up with newish old ones.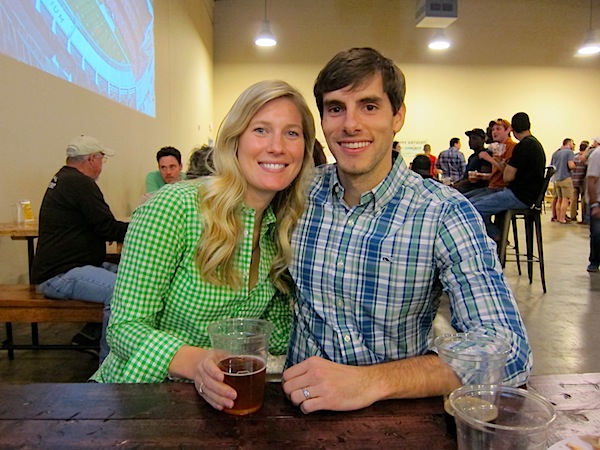 We wanted something low-key, so we walked to the Rustic for Texas homestyle cookin.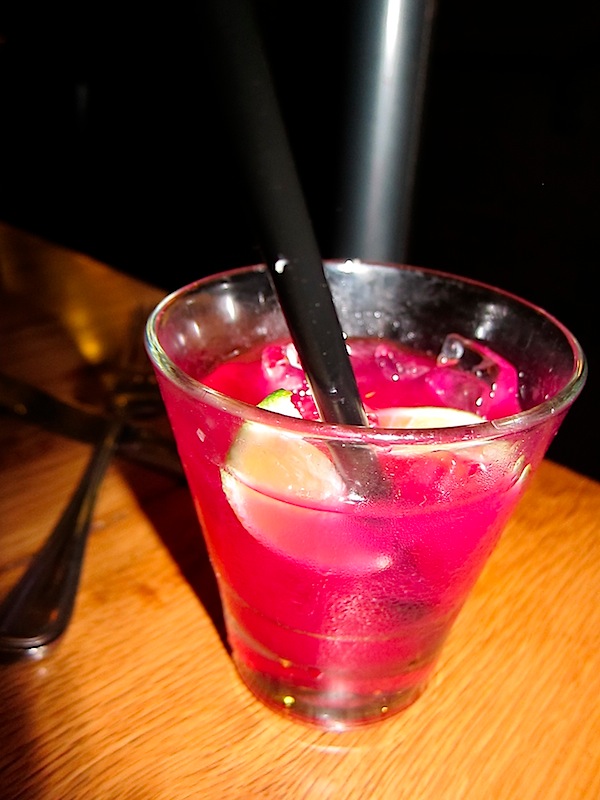 They had a great beer list, but I decided on a pricky pear margarita in honor of our trip to AZ (but really because I was tired of beer!).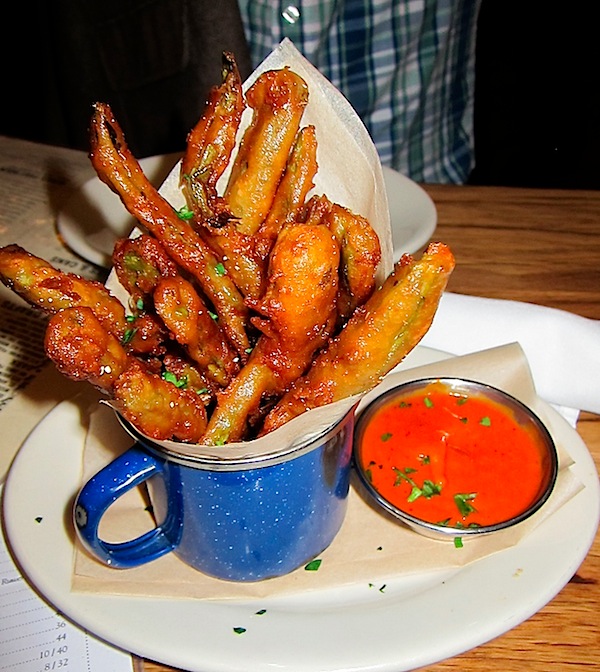 We shared two apps and a burger. Above, the cactus fritters (soo good), and below, the smoked catfish and crackers.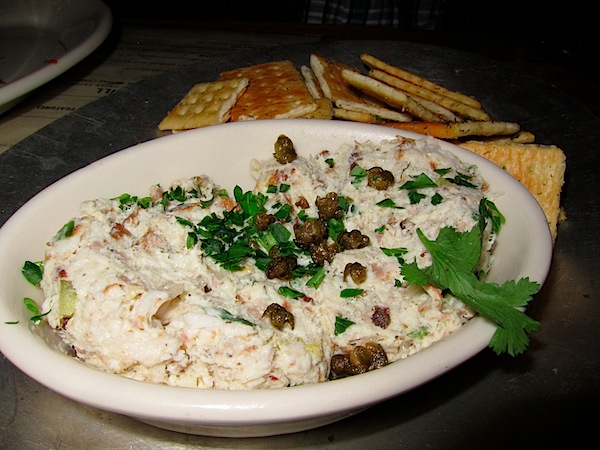 The burger was a bit dry, but I loved the bun and the green chilies that were served with it. The mashed sweet potatoes were amazing!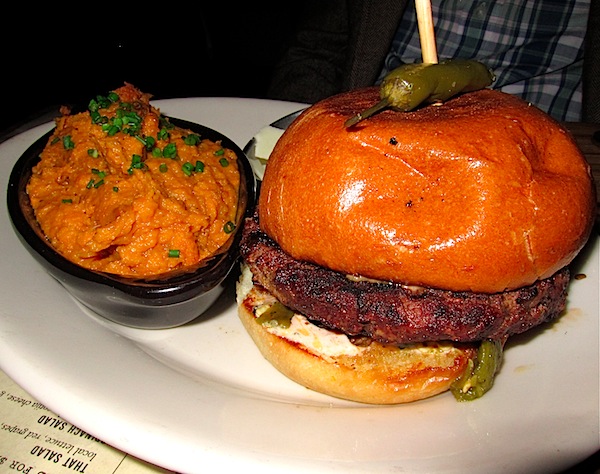 We rarely get dessert in restaurants, and were def. not planning to order one on Saturday, but then I saw this go by….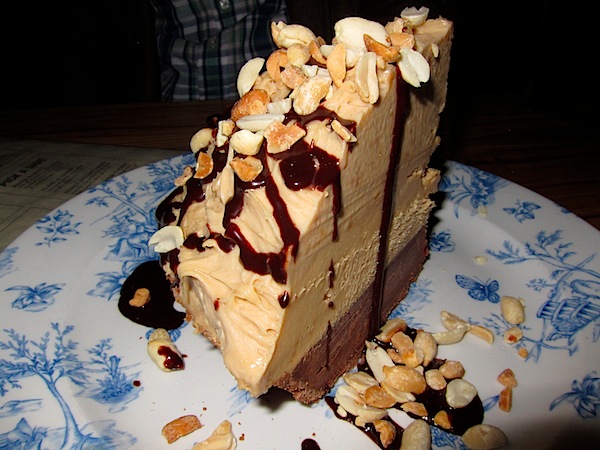 A giant peanut butter pie – who can resist?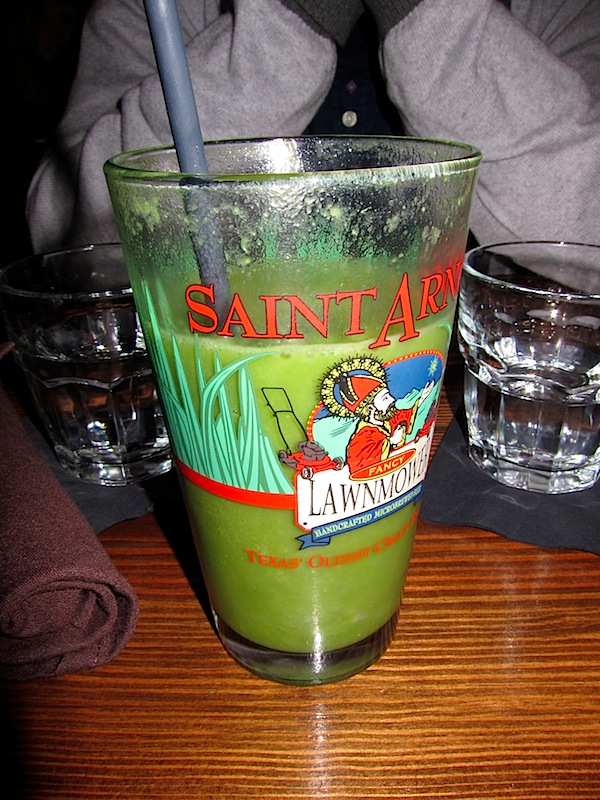 I usually get to the grocery store on Friday or Saturday, but didn't make it this week, so we decided brunch was in order on Sunday. We went to Sundown on Granada, which is officially my new favorite brunch spot! It's on the hippy side and has incredible vegetarian and vegan options. We had been once before, but only sat at the bar for apps. I started with the vegan green drink made with kale, bananas, berries, cucumbers, mint, agave, and it really hit the spot.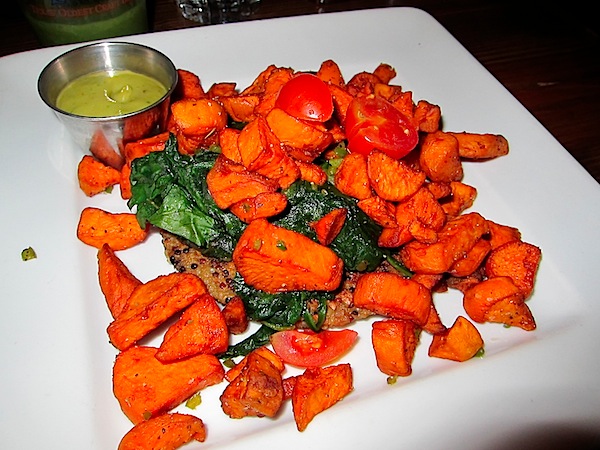 We definitely only needed one brunch entree, but I had no idea they were gonna be so big! I had their version of a vegan benedict, which was swiss chard, sweet potato hash, chipotle-avocado sauce, and fire roasted salsa, over a housemade quinoa burger. I've been a bit disappointed in quinoa burgers lately, but this one was full of flavor (and giant).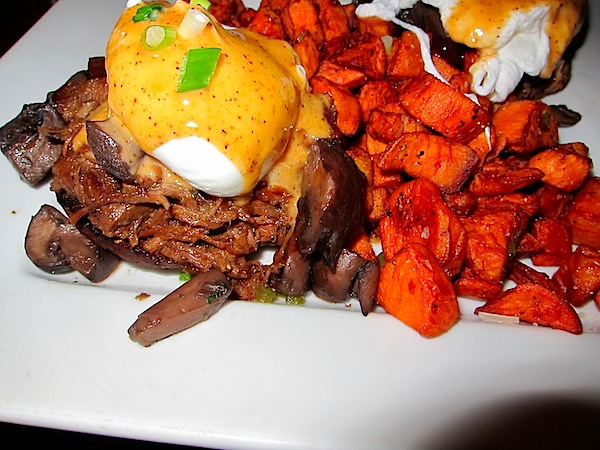 Matt's benedict was ridiculously good too, and consisted of Shiner brisket and bbq hollandaise over whole wheat molasses toast. I was in a definite food coma after this brunch, but it was good for grocery shopping afterwards because I stuck to my list exactly. And good fuel for the week! I'm working three days and have yet another interview. Hope yall had a good Monday! Adios.