My weekend was full of a bit of everything – friends, exercise, walking in the sunshine, beers, lovely food, and a movie. I love it when we can fit in a variety of relaxing activities!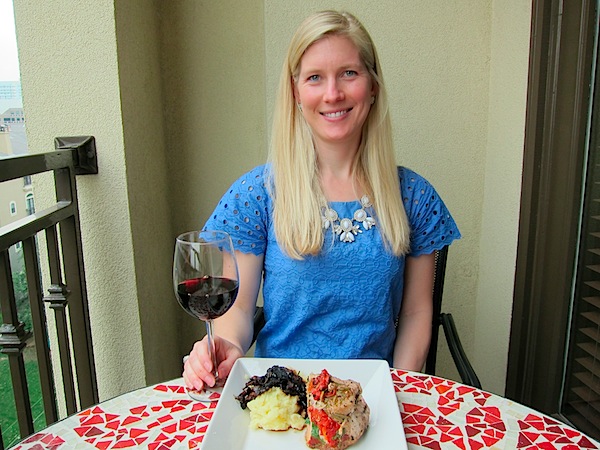 We stayed in Friday night and enjoyed a bottle of Chianti gifted to us by friends. I picked up this awesome piece of pork at Central Market – it was tenderloin stuffed with spinach, red peppers, and spicy sausage. I served it with mashed potatoes and mushrooms cooked in red wine! We had perfect patio weather.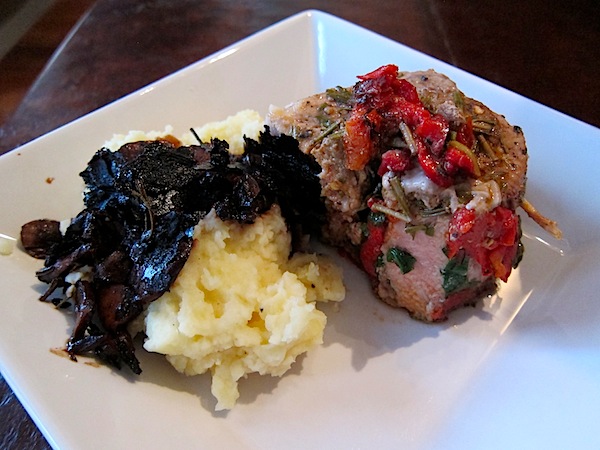 Saturday I was up early and did a new class at Equinox – Major Black Dress Workout was so.hard! I loved it, but I'm sooo sore.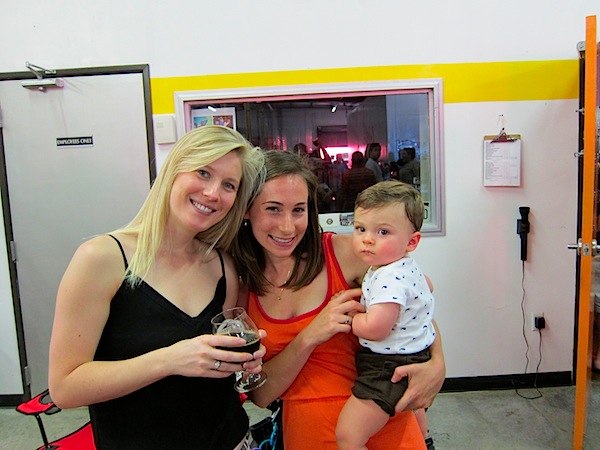 I showered at the gym to save time, so that we could meet friends at Lakewood Brewing Company for their weekly open house! We packed sandwiches and enjoyed conversation, live music, and four tastes of awesome Lakewood beers. It was such a fun Saturday!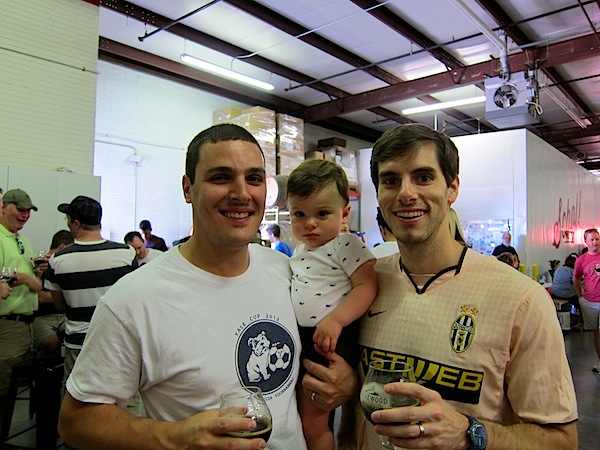 For dinner, we headed down to the Oak Cliff neighborhood and tried a restaurant off the beaten path – Mesa is focused on coastal cuisine from Veracruz, Mexico.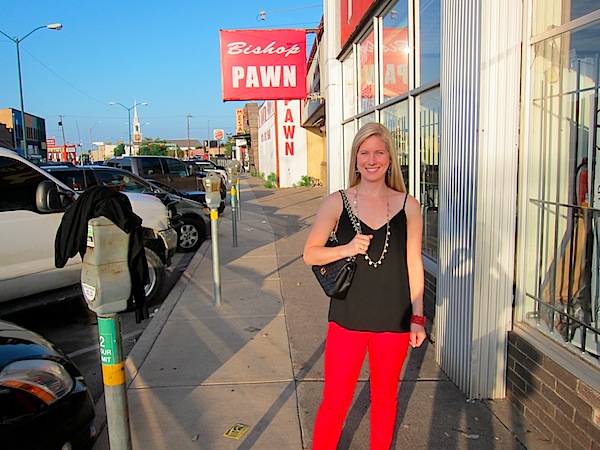 I had a spicy marg with dinner, obviously.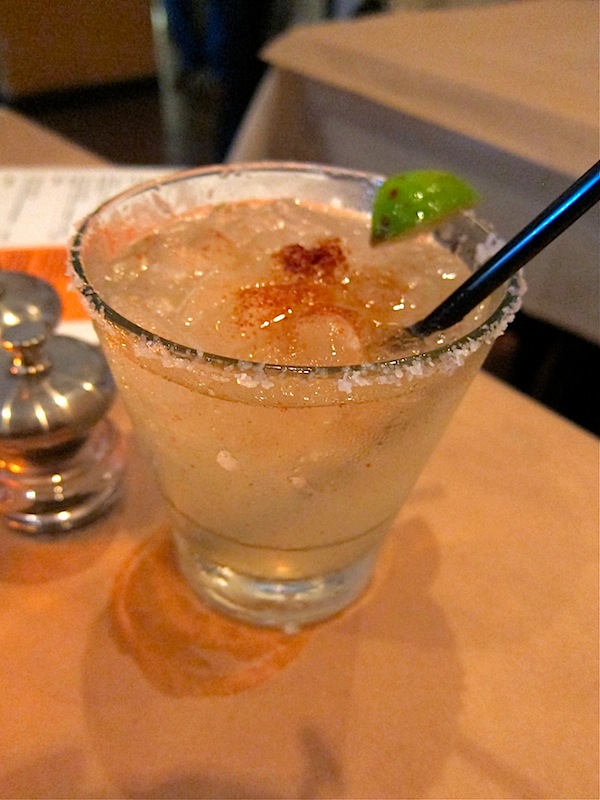 We had some chips and guac and tried their famous mole sauce as an app. And then we split a seafood dish with clams, mussels, octopus, scallops, and shrimp all cooked with jalapenos, Dos XX and white wine. This was fabulous!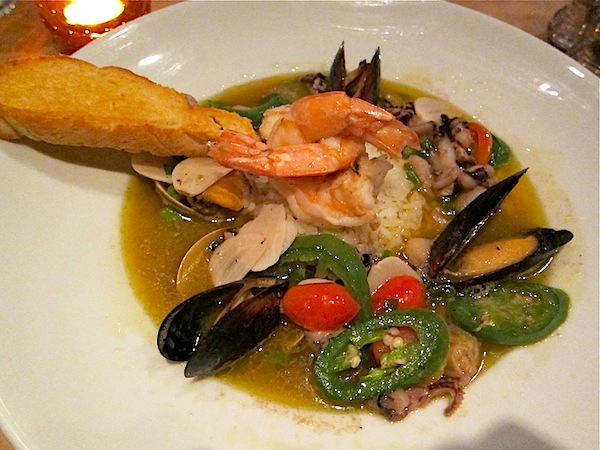 We also shared the lobster enchiladas served with a blue crab and mango avocado.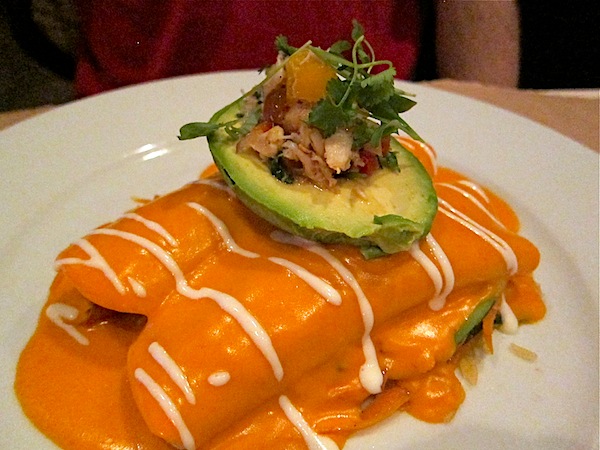 Mesa was fantastic, and the dishes were really unique – def. not your typical Tex-Mex.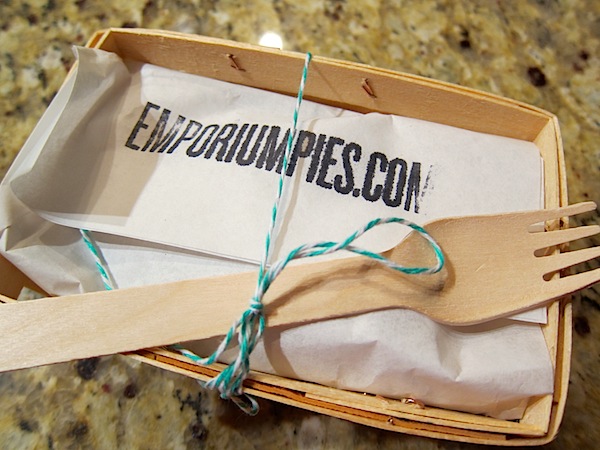 Since we were in the neighborhood, I couldn't resist trying the famous Emporium Pies! We ordered a bourbon pecan and an apple strudel to go, and enjoyed them on the couch with Don Draper.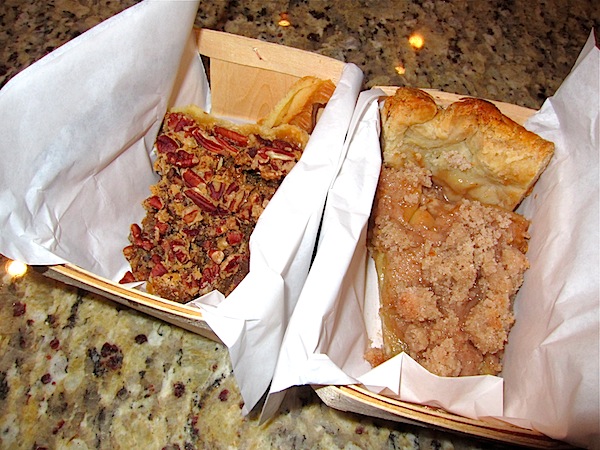 Sunday, we strolled to the coffee shop to get some work done and then caught an afternoon showing of The Budapest Hotel, which I highly recommend as a quirky and entertaining movie.
I'm off to work for the rest of the day – have a great Monday.