Happiest of Mondays to you guys!
We did a whole lotta nothing on Friday and Sunday so that we could go all out on Saturday! For the first time in a while, we didn't even put any effort in Friday dinner – we just had leftovers and went to bed.
Saturday, we drove out to the burbs to celebrate the adorable Rosco – he turned one! Time is flying – I can't imagine how fast it moves when you're a parent!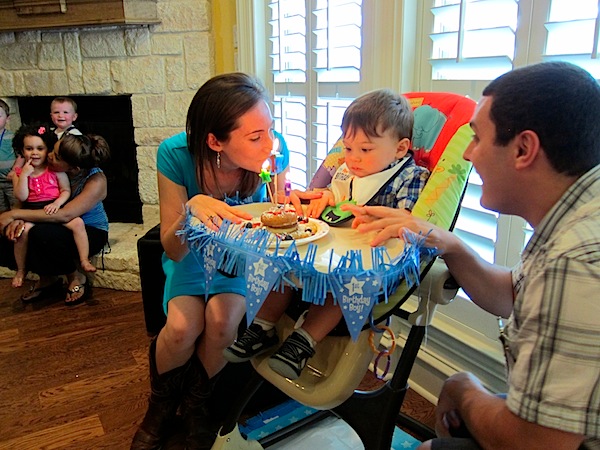 You're telling me this whole cupcake is just for me?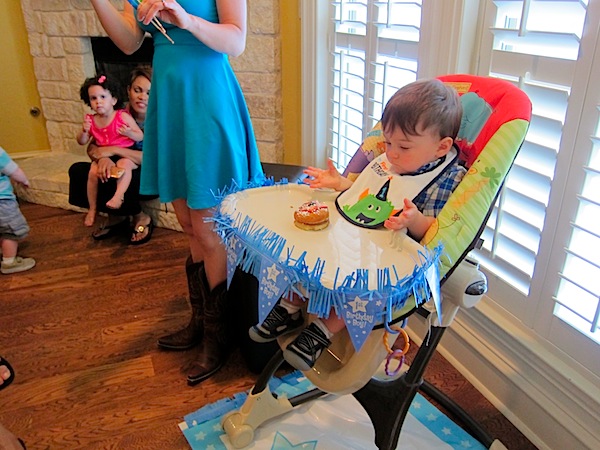 We enjoyed a lovely bbq buffet, adult beverages, and Texas breezes out on the patio. It was great to catch up with a bunch of friends who all moved to Dallas after Duke!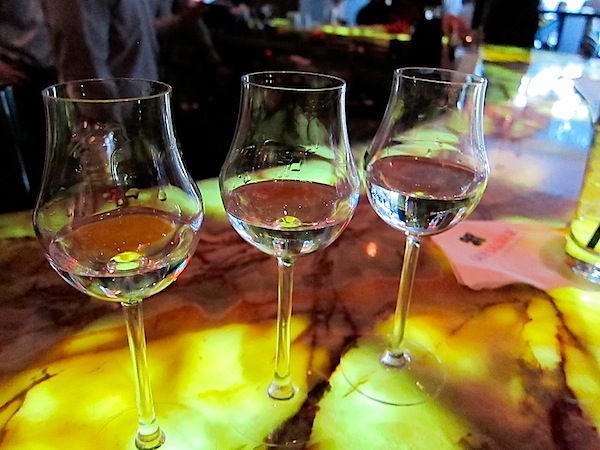 We got home just in time to change clothes and walk downtown to try San Salvaje – the new Stephen Pyles restaurant!. I was pumped to try it because it's South American fusion and reasonable priced for downtown Dallas. I somehow snagged a reservation before it had even opened last week. We arrived a little early and tried a flight of pisco from Chile and Peru at the bar. All three were slightly sweet, but sooo strong! We made it through half of each glass and then I added a few drops of agave and some lime to turn these into mini pisco sours. I guess I'm a wimp:)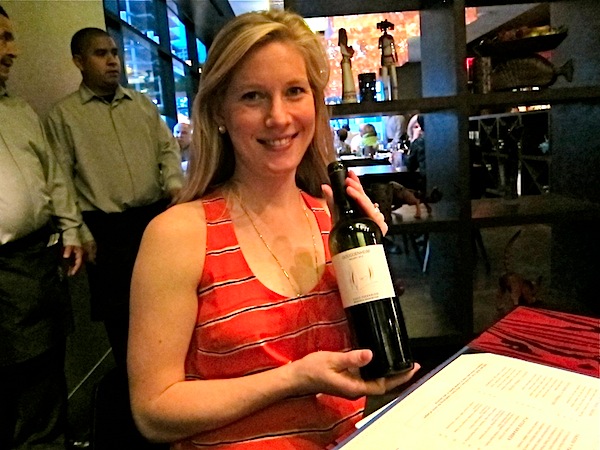 I was so excited to see the wine list because they had many bottles for $25-$32!! I love this restaurant just for that! We splurged for this bottle of malbec and it was wonderful!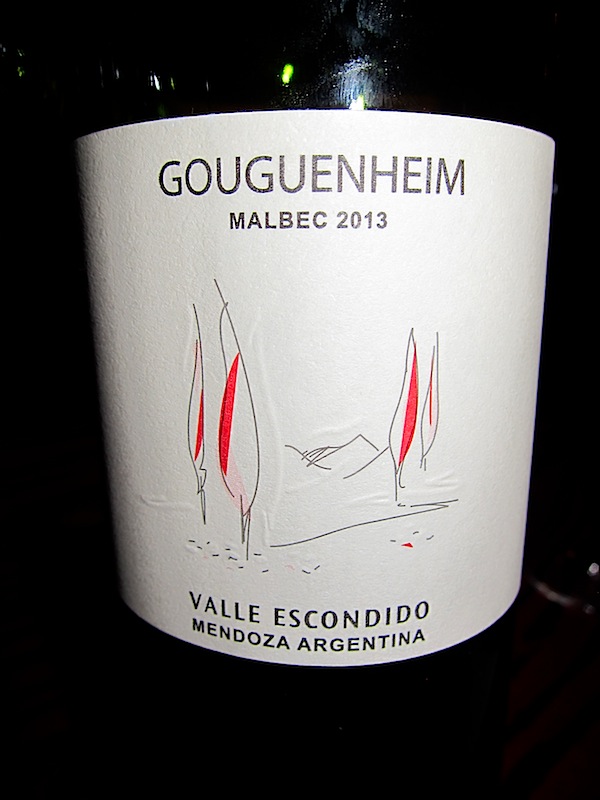 We skipped the entree and just ordered a few small plates. Less is more these days.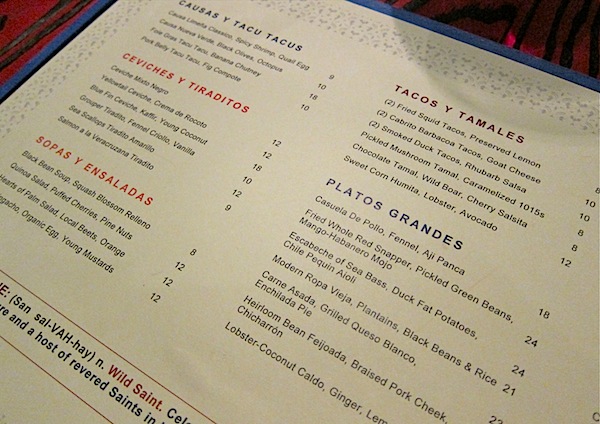 This is the pork belly tacu tacu (lentil cake) with fig compote. It was absolutely perfect and the pork just melted in my mouth.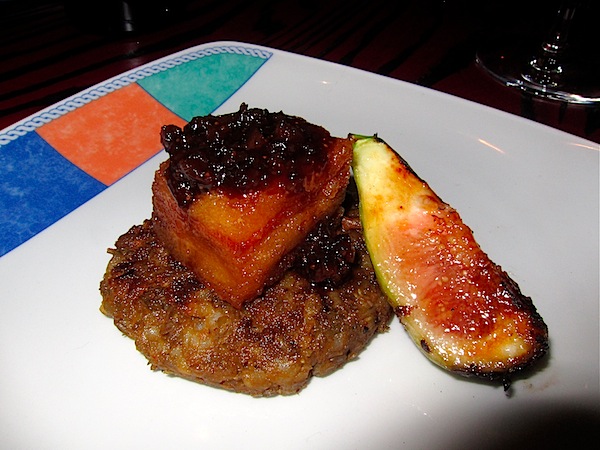 Next, the lobster sweet corn tamale with fried avocado – also fabulous.
The duck tacos were probably my favorite and they came with two salsas, cilantro, and a little tower of limes for seasoning!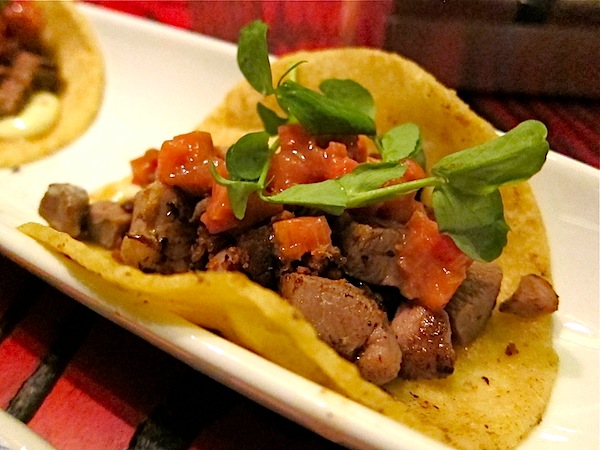 Last of the small plates was the crab arepa.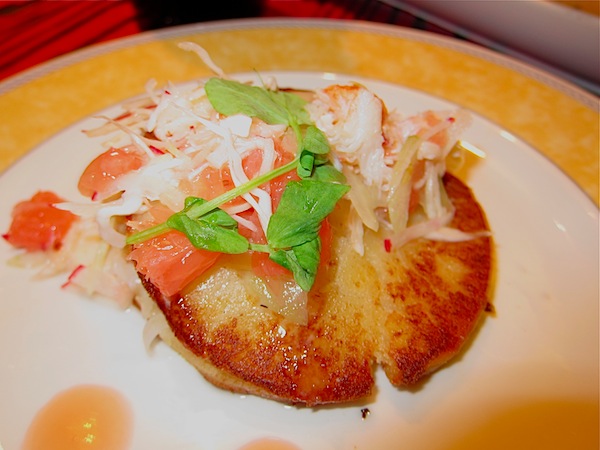 The waiter talked us into desserts too, which were incredible: the sweet banana tamale (holy moly, so good),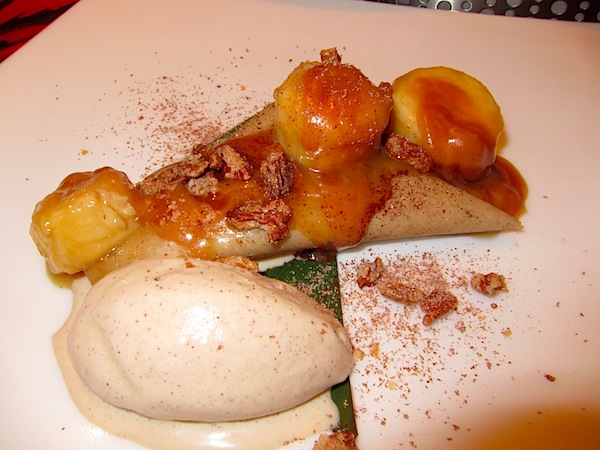 the sweet potato donuts!!!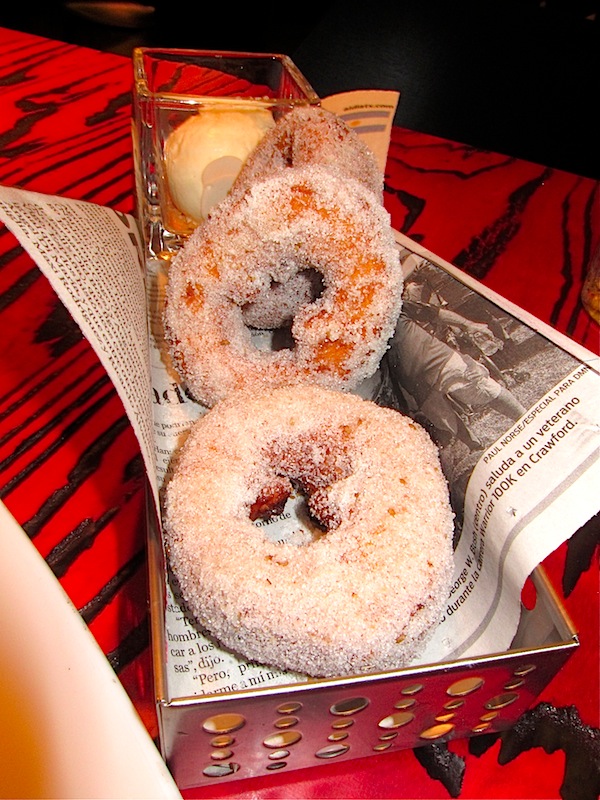 I was already completely in love with San Salvaje and then Chef Pyles stopped by our table to chat!! He's been traveling to South America for years and created the restaurant based on his experiences. We're hoping to plan a trip down there in the near future and got his recommendations for cities. He was so sweet and even went into the back to look up some names of restaurants in his notes and came back to share them with us later. He was down-to-earth and friendly, and now I'm an even bigger fan:)
Have a good week.