We had a very nice weekend over here! We didn't do a whole lot, but we did get to hang out with friends both Friday and Saturday nights. And meet a one month old baby!
Friday, one of Matt's coworkers was promoted, so we went to a happy hour celebration at the W Hotel, complete with champagne! We had planned on cooking in on Friday, but time got away from us at the party and we ending up eating bar appetizers for dinner.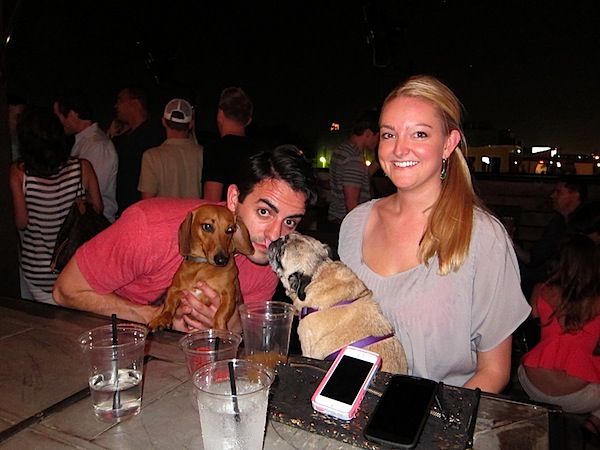 On Saturday, we met friends [with dogs] at the rooftop of HG Supply Co. Matt and I have eaten there before, but have never been on the roof – oh my, it's amazing! It's a giant space with fireplaces, string lights, mist, and views of the city skyline.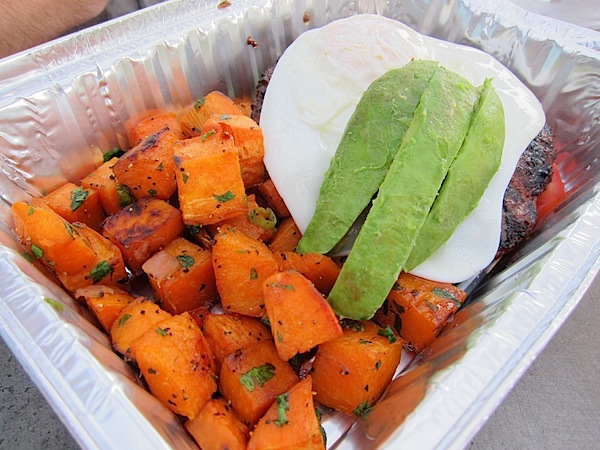 We had a couple rounds of beers and paleo-style bowls for dinner. Matt and I shared a burger bowl and a Mexican-inspired bowl with spicy pulled pork (so delicious).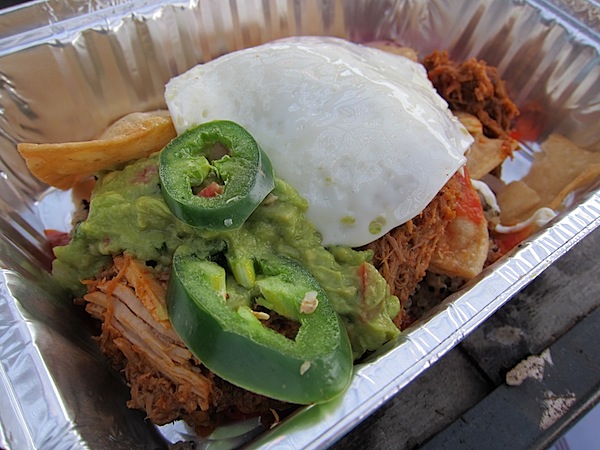 It was a beautiful night and so much fun!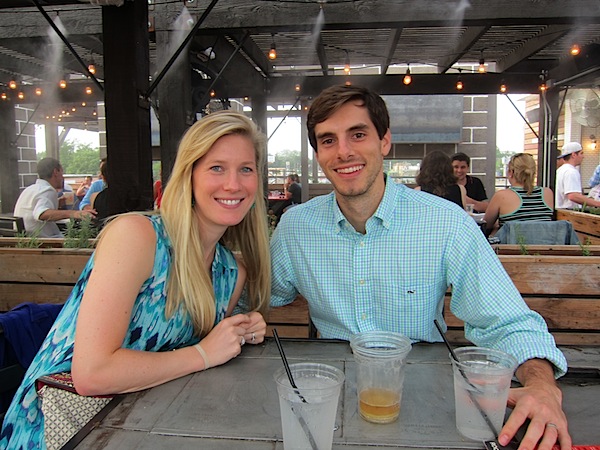 We had plans to go swimming on Sunday (Matt's training for a tri), but it rained all day long. We hadn't had a rainy day like that in a while, so we took it easy and were productive around the house. And then we watched the USA game with some friends, of course!
Another week begins and this one is a short one! See ya