We had a fabulous weekend at home. After so much travel this summer, low-key weekends are the best. We are traveling two more times this month and then have nothing until Thanksgiving – I'm so excited to take it easy and get back into the swing of working! I stocked up on ingredients to make homemade Lara bars and banana bread with coconut flour muffins for afternoon snacks and bought a brand new planner for the school year (I get so excited for this purchase every time!!!). I've got loads of laundry to do, a dentist appointment, and a mani-pedi scheduled (!), and then I'll be ready to roll.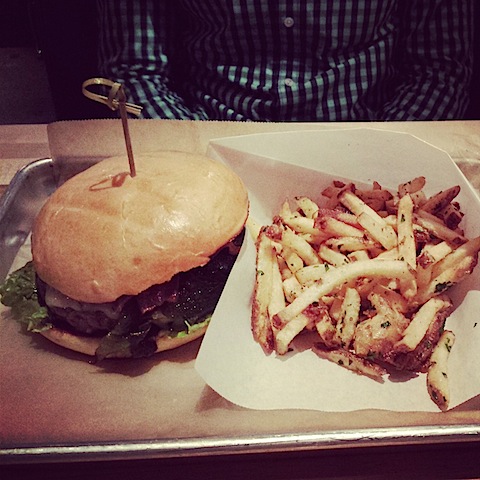 Friday night, Matt and I tried the new Hopdoddy Burger bar thanks to some friends who gave us a gift card! We loved everything about it – the space, the service, the beer selection, and the burger, fries, and salad. I'm glad this place has come to our neighborhood.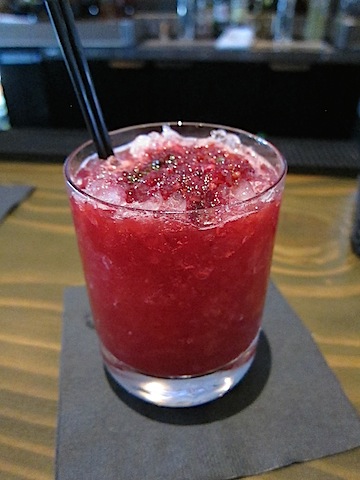 Saturday night, we went on a fun date night to the new Stock and Barrel in the Bishop Arts section of Dallas. The cocktail menu looked great, so we went a little early and had drinks at the bar. I had a bourbon and blackberry drink that was different than my usual bourbon + something sweet + bitters.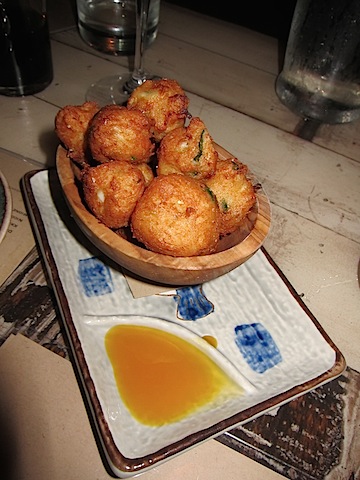 The menu has lots of things to be shared! Now that menus are changing from formal entrees to small and large plates, I can't hardly stand to just order one thing anymore! I love tasting and sharing lots of different items, especially because Matt and I almost always want the same foods! We started with the lump crab fritters and the mussels. I really loved the mushrooms and chorizo in the mussel broth.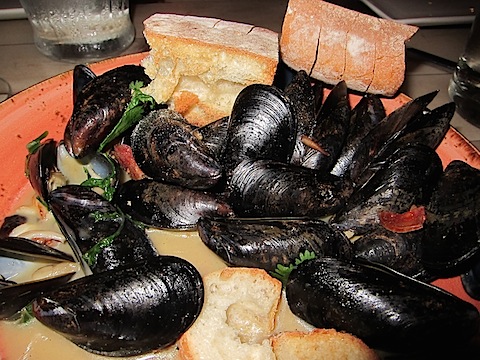 Our big plate was the meatloaf with smoked bacon over white cheddar grits. It was absolutely amazing and the best meatloaf I've ever had (I actually haven't had that many:))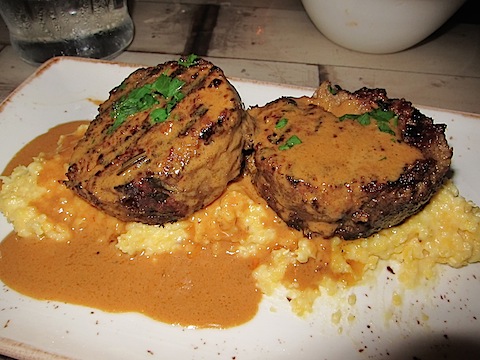 And, the caramelized brussels with sweet chili.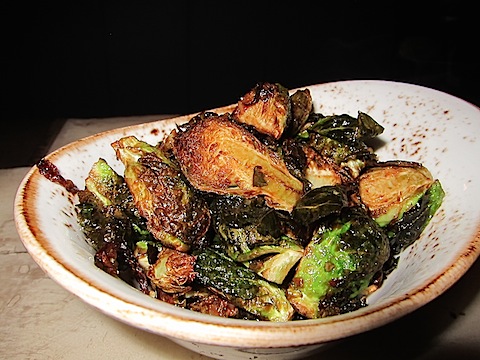 It was a wonderful dinner and a perfect date night because we got a booth. Now I'm ready to get this week started!
—
I just saw the tragic news about Robin Williams and couldn't hit publish without paying tribute to a true legend.