Hello! I'm back from a quick trip to NC! The timing couldn't have been worse for this wedding, but I couldn't bare to miss the opportunity to see friends and family. I flew in late Friday and back on Sunday. I got to see both my sister and Mazen and my parents for Friday dinner! We hit up Tyler's in our old stomping ground in Durham. I enjoyed a beer and a pork belly sandwich before heading over to the welcome party for the wedding.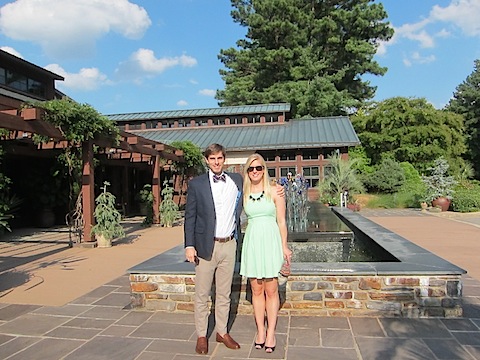 The wedding was held at the beautiful Duke gardens. It was a hot day, but it felt soo much cooler than Dallas and I loved it.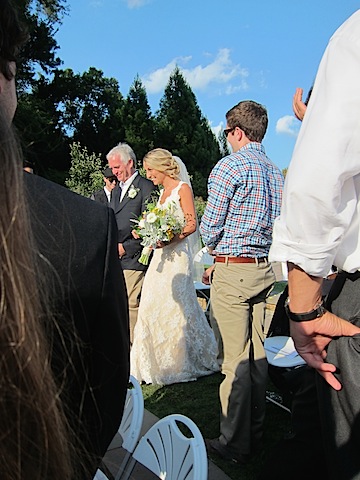 The bride looked stunning in a fitted lace dress and the gardens made for a beautiful backdrop.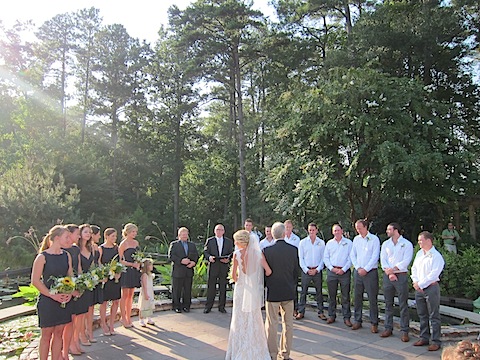 My bff's from high school were all therel!!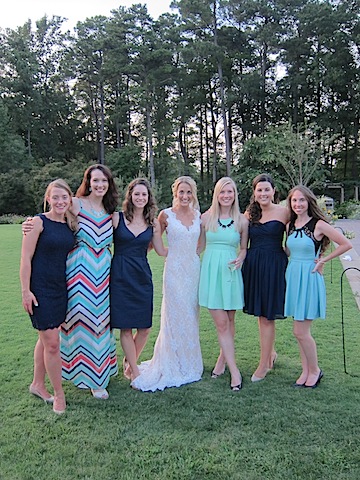 We enjoyed drinks on the patio and then moved inside for a lovely dinner and dancing.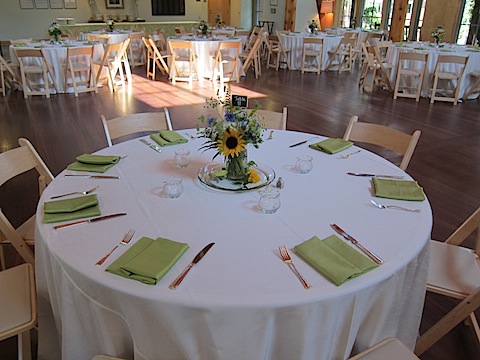 The food was so fresh! Apparently the NC trout had been caught that morning and the pistachio chicken was hot off a charcoal grill.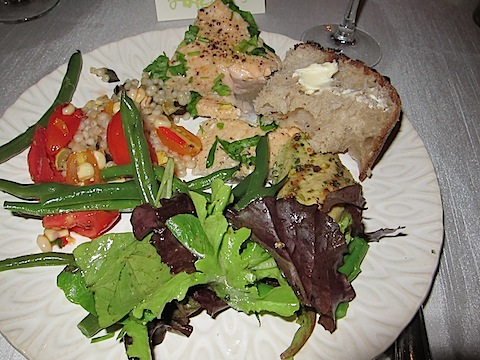 We danced for hours and popsicles were passed around the dance floor – what a great idea! I had a salted caramel pop that was excellent.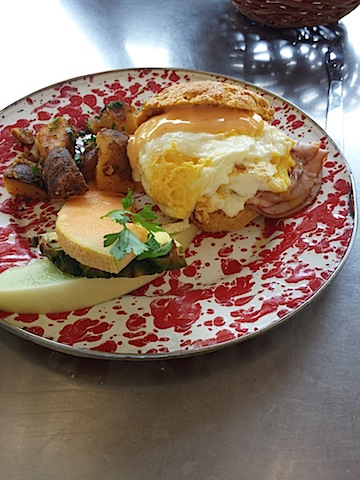 Sunday morning, I had a long brunch with my parents at Foster's in Durham. It was an awesome weekend until my flight was cancelled on Sunday. I was re-routed through Pittsburgh where I spent 6 hours in the airport before I finally made it back to Dallas at 2am. Arg. Needless to say, I'm happy to be home and ready for a week of good night's sleep. I'm so excited to meet the students this week! Adios.