Hey!
I'm so thankful for a restful weekend at home. I can't even describe how exhausted I was after my first week of work. I managed to scramble some eggs each night for a taco dinner and then went to bed at 9:30, and I was still tired. Despite how my body feels, I couldn't be happier. I love being back in a routine, I love using my brain, I love collaborating with awesome people, and I love being in a school that's full of energetic students. I feel like a real member of society again:) With each passing day, I feel more and more fortunate that I landed a job in such a wonderful school!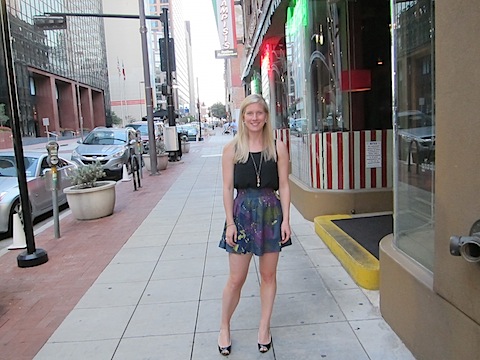 We missed restaurant week last weekend, but there were a couple of places that extended it, so we snagged a reservation at Dallas Fish Market. We rarely have dinner downtown, so it was fun to get dressed up and go to a fancy place. We stopped at The Woolworth before dinner, and I ordered a delicious spicy tequila drink with dry ice! Matt didn't love his drink, and for the price ($13) and casual atmosphere, we decided we probably wouldn't visit again.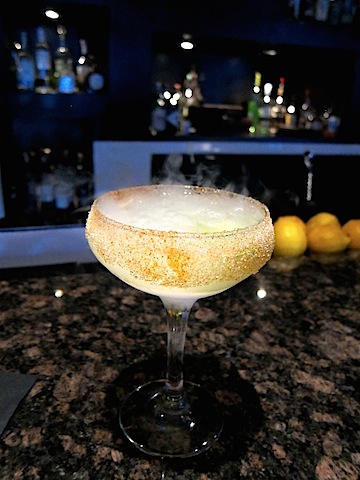 We strolled just a few blocks to Dallas Fish Market – the space was modern and was decorated with cool blue, fun bubble lights, and ocean scenes.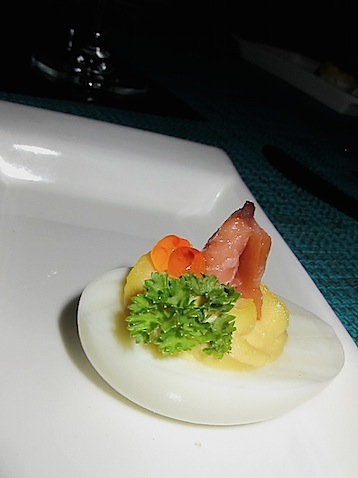 We ordered white wine to go with the seafood and this deviled egg was brought out as a little bite before the first course.
For the real first course, I ordered the tuna tartare, which was pretty typical, but very good.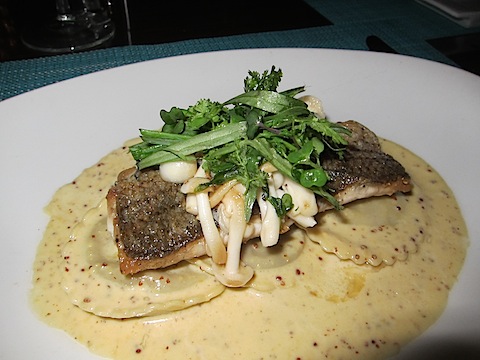 My main course was a sea bass with mushrooms, truffle ravioli, and a mustard sauce – this was heavier than your typical fish dish (a good thing in my eyes). I really loved the mustard sauce and I'm obsessed with mushrooms, so it was and hit! Matt had some kind of sweet duck with brussels that was also fantastic.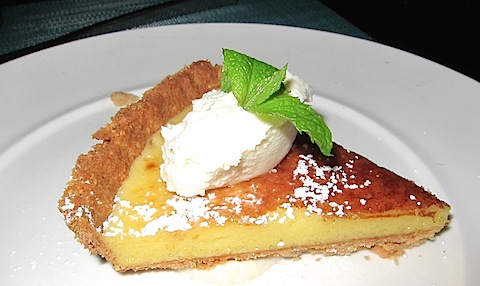 We shared the desserts equally – the lemon pine nut tart and the poached pear with butterscotch. Both were enjoyable, but nothing mind-blowing.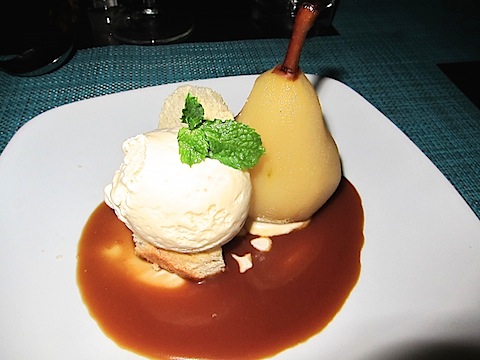 Overall, we had a lovely dinner and I would recommend Dallas Fish Market. I don't think we'd go back, just because the entrees are really expensive if it's not restaurant week and we are rarely in that neck of the woods. The food was delightful though!
Have a good week.