Oh hey.
I'm just getting around to posting about the lovely dinner I had Saturday night. We've been holding on to a gift card from Matt's parents for quite some time – saving it for a fun surprise. We didn't have a single thing planned last weekend (I'm loving this!), so we got dressed up and walked down to Stampede 66. It's a Texas themed restaurant, by chef Pyles – one of my favs.
We both started with cocktails. I ordered a mint julep and asked for a Texas bourbon. It was perfect!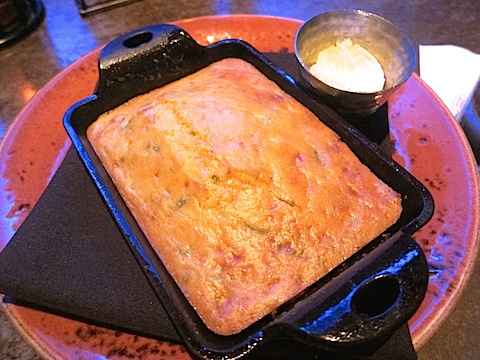 We debated if we should waste space on bread, but we simply couldn't say no to jalapeño cheddar cornbread. We also ordered the jam of the day, which was strawberry. Both were superb!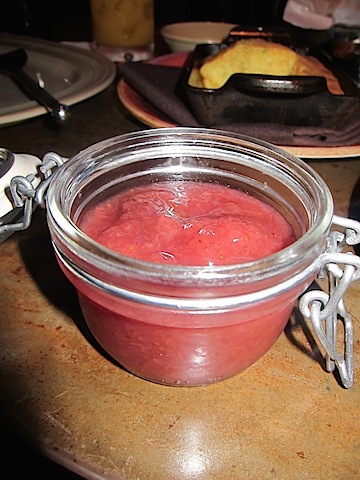 I was curious about the frito pie (with house made fritos), but didn't want to fill up on chili with so many entrees to pick from, so we asked if we could just get a cup and they said yes! The chili was delish and quite rich.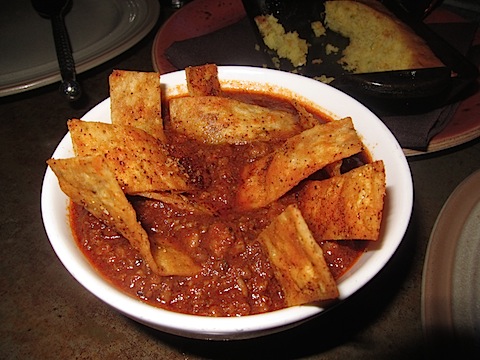 We shared the redfish with fried crab and a mole verde sauce. The crab and the sauce with the fish made for an incredible combo. Sadly, there was only a tiny bit of crab, and once we ate it, the fish was rather bland. I loved the sauce though.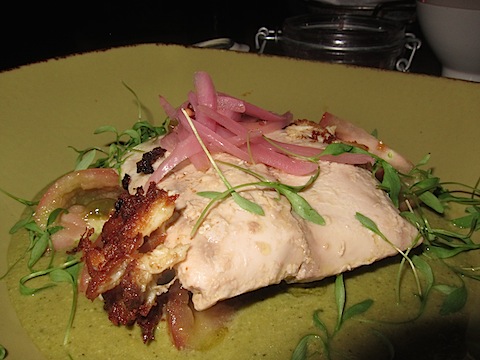 We also ordered brisket with house made pickles and ranchero beans. Our first round of brisket came out cold (weird), so we sent it back. The second round came out sizzlin' and was divine. Maybe the best brisket I've had? The sauce was perfect.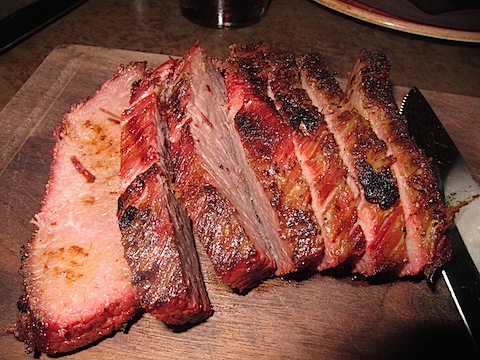 We went all-out and finished the meal with a triple berry cobbler. This was on the savory side, but the ice cream balanced it out and the crust was an awesome texture.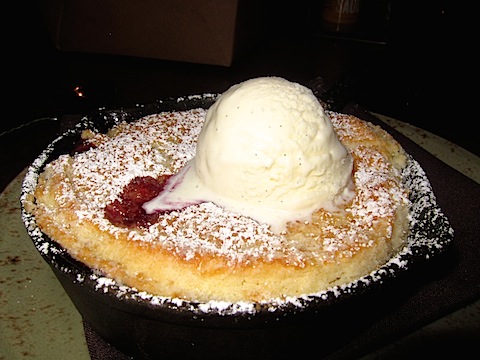 Overall, the service was excellent and most of the food was fabulous. The restaurant is decorated with lots of Texas stuff, which does make it feel a bit touristy. It's a cool vibe, but something about it felt a little empty, even though it was full of people. I think it was just the spacing between tables.
I'm off to bed. Enjoy the rest of the week.
PS: thanks for all your comments on bed bugs. Who know you were all experts! I read the comments and did some more research, and I don't think I have them. It still makes me a little uneasy having bites on my legs, so I may still have the situation checked out:)