"I participated in an Influencer Activation Program on behalf of Influence Central for Ame & Lulu. I received product samples to facilitate my review."
Since staring my new job, I've been going to a few 6 am classes each week. I don't mind getting up as much as I mind showering at the gym. But, I'm starting to get used to it, and I bought double of some of my products so that I can keep them packed. However, I didn't have a good gym bag. And just when I was browsing the internets for something, I was presented with the opportunity to try an Ame and Lulu bag! I went to the website right away to make sure they were cute. And they are! There are all types of colorful and classic patterns and there are a bunch of different travel assessoriess to match.
I hadn't heard of the company before, but the founder, Amye Kurson, created the brand in 2003 because she wanted more stylish accessories that could be used for sports (shes's an avid golfer) as well as a day of shopping or grabbing drinks with friends.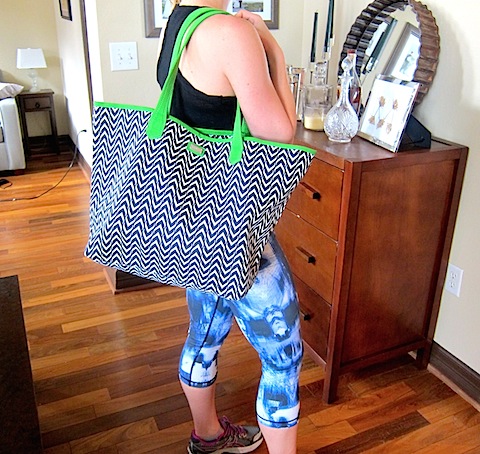 For my tote, I chose the Wish black and green pattern because the black will match almost anything and the pop of green makes it more fun.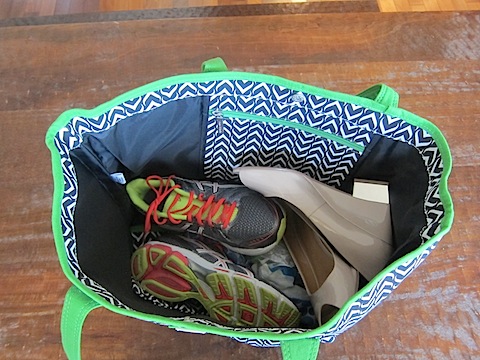 The bag is called the Easy Tote, and I also got the Key Pouch and the Essentials Insert to go with. I've been putting jewelry in the Key Pouch and using the Essentials Insert for things like deodorant, extra hair ties, and dry shampoo. Now I want the Makeup Bag too!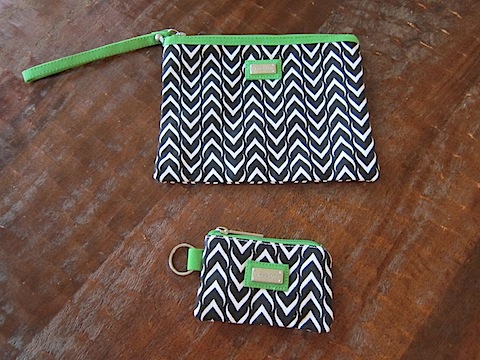 The bag is very roomy and well constructed and has a large interior pocket with zipper. I can easily fit my shoes and outfit for the day, running or spinning shoes, makeup bag, and shower stuff inside and there's still room! The only thing I don't like about it is that it doesn't zip closed (it snaps). I like bags that zip for travel.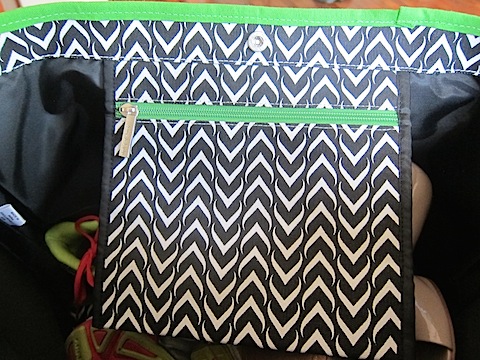 Overall, I'd definitely recommend Ame and Lulu based on the bag and accessories I received – there are so many cute patterns and the bags can be used for so much more than just the gym. Packing my bag the night before and having all the products I use at home with me in the locker room has made it just a bit easier to get out of bed in the mornings and get to the gym.
You guys can get 25% at Ame and Lulu! Use code love25. Enjoy!