I had a fabulous birthday weekend – feels like each year gets better! Since the real day fell on a Saturday, Matt planned the day. I told him I wanted to relax and eat cake!
First, I took Matt to my favorite gym class at Equinox, and then we showered and headed out on foot for cupcakes. We stopped at two different bakeries and acquired 5 cupcakes for the evening. We also ducked into a fun salad place for lunch and did a little shopping at boutiques.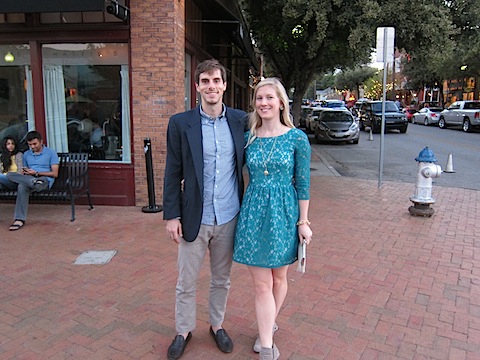 After lunch, we got a couples massage! The experience was fantastic because we got a cold stone facial, foot scrub, and hot stone massage too! It was heavenly, and one of the best birthday gifts I've ever received. Then we headed down to Bishop Arts for dinner at the very famous Lucia. We got in off the waiting list only hours before dinner. It was fate!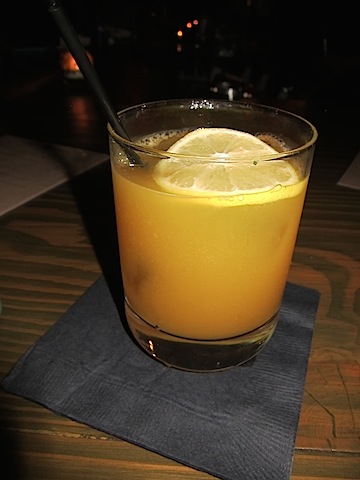 We grabbed cocktails at Stock and Barrel before dinner – this was a lovely twist on a bourbon sour made with passion fruit.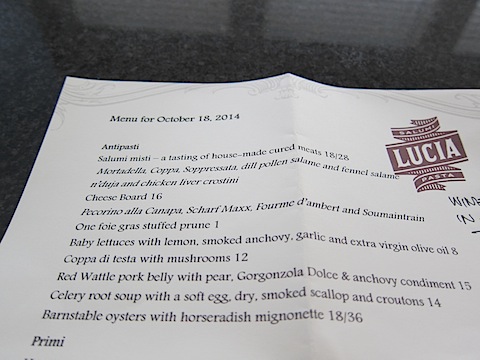 We kicked off dinner with a bottle of Argentinian wine – Lucia is Italian, but I couldn't resist this recommendation by our waitress (and I believe it was a collaboration between two winemakers). Side note: the service was phenomenal! And, oh my goodness, the olives!!
We ordered two of the foie gras stuffed prunes – who can resist a $1 menu item? I thought I had gotten adventure-some enough for foie gras, but no! I hated it and washed the bite down with wine:)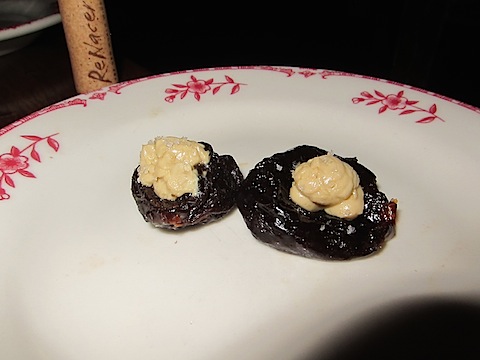 Our first plate was pork belly with pear and gorgonzola – this was divine, and a generous portion!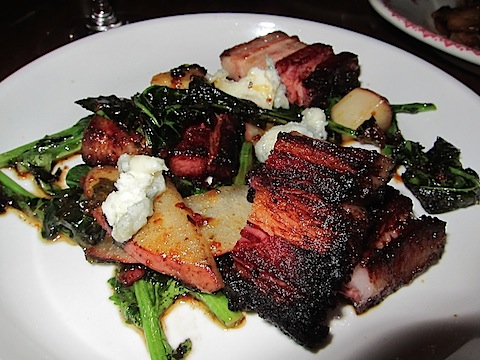 Next up, some sort of Italian pork with sautéed mushrooms – also delish.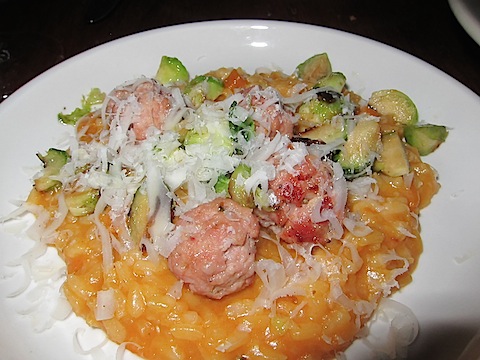 We ordered two small pastas: the squash risotto with rabbit meatballs and brussels (above) and an interestingly shaped pasta with squab ragu (below). Both were perfect and rivaled the meals we had in Italy!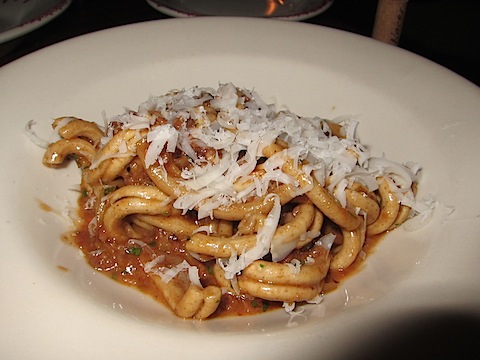 The real star of the night was the braised lamb with red pepper, cilantro, and an olive tapenade. The meat melted together with the sauces and it was seriously a top ten entree.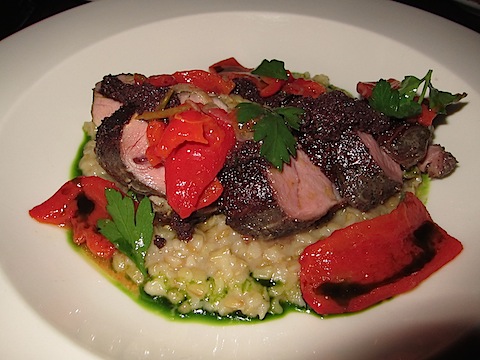 Despite the cupcakes waiting at home, we had to try the Italian donuts with squash and caramel!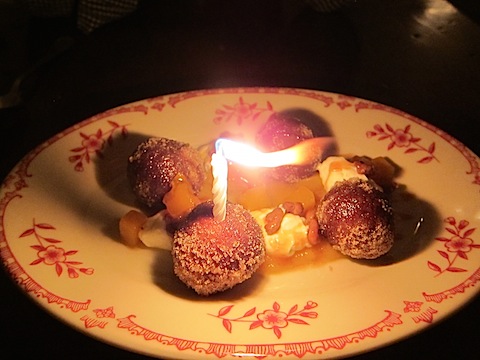 Clearly, the meal was superb! And the restaurant is so romantic:) I'm already dying to go back!
We ended the weekend festivities with Sunday brunch with some friends at Vagabond. We had [more] donuts – these were basically apple-stuffed fried dough!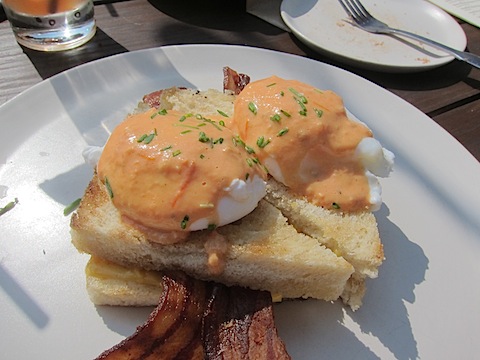 I had a grilled cheese benedict, but I also shared Matt's burger and it was great! I hear Vagabond is quickly becoming famous for it.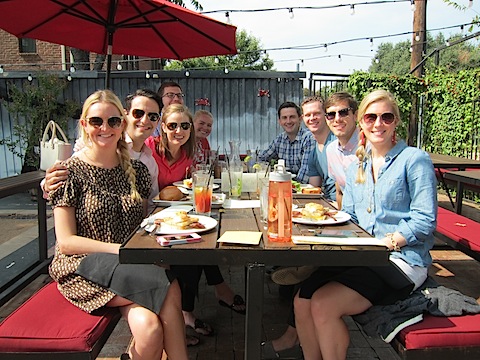 Thanks to Matt and my lovely friends and family for a wonderful birthday!