Matt and I spent nine days traveling through Argentina – five days in Buenos Aires, and then four in Mendoza. We arrived in BA early on Christmas Eve. I'm glad I did some research before the trip, because I discovered that most of the restaurants on my list would be closed for the Christmas holidays. Looking back, I'm actually happy this happened because I discovered Uco, a wonderful little restaurant at the Fierro Hotel in the Palmermo Soho neighborhood.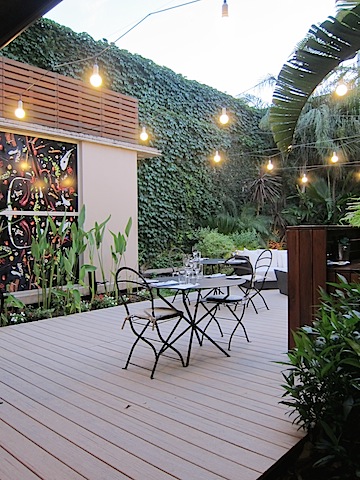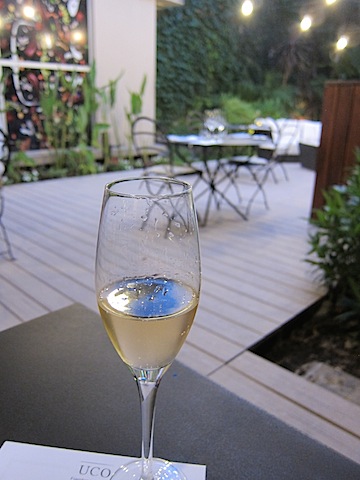 All of the holiday restaurants that were open had expensive tasting menus (probably geared towards tourists). We had seven courses with six wine pairings and I thought it was worth it! We sat in a charming courtyard and enjoyed a sparking wine to start! One not about Argentinian wine pairings or wine tastings – they give generous pours! This glass was re-filled before the first course arrived!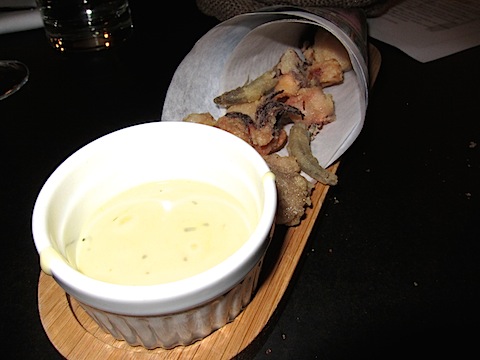 The first course was crispy seafood (fish, shrimp, and squid) with garlic aioli – it was kind of small and lackluster.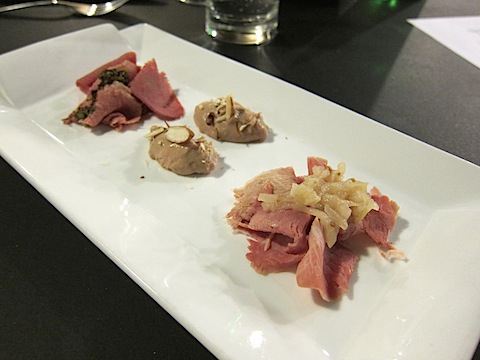 The next course was a charcuterie platter with three kinds of meat. We ate a lot of weird meats while in Argentina, and I just kind of pretended I didn't know what I was eating, so that it wouldn't gross me out too much:) This was actually a bonus item that wasn't even on the menu!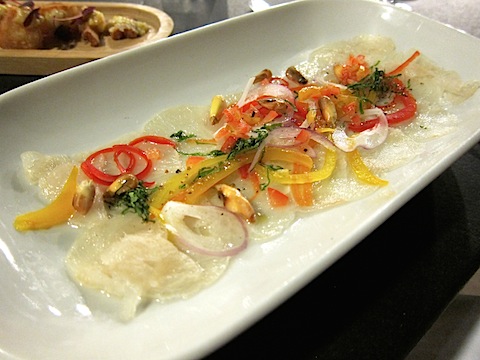 Next up – white salmon carpaccio paired with a lovely chardonnay – this course was light and refreshing!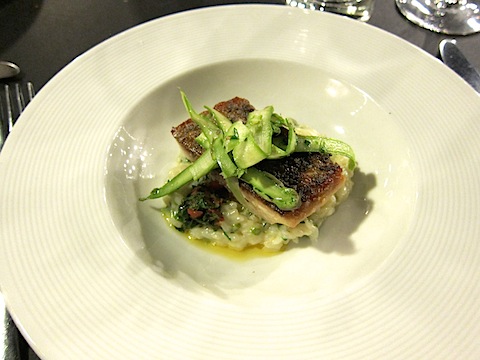 The fish course was a definite favorite – it was similar to a trout, and serve with asparagus risotto. It was fun going from winter to the seasonal food in Argentina.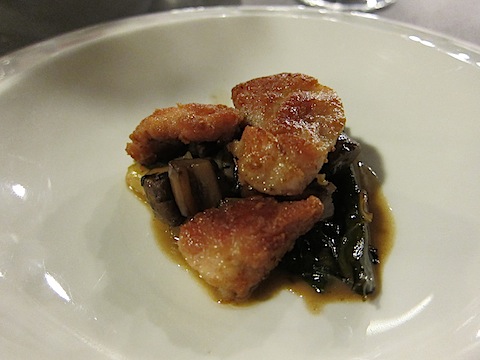 Next up – sweetbreads with swiss chard and portobello mushrooms. We also switched to red wine. Every single red we had during our trip was delightful.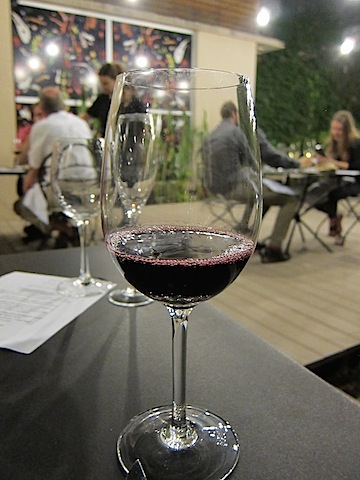 My other favorite course of the night was the crispy suckling pig with beetroot puree and mustard seed. This was like a giant piece of pork belly – yum.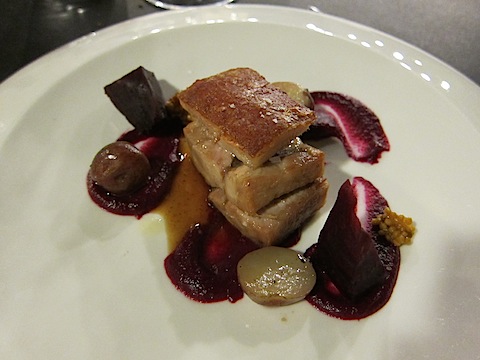 And lastly, at least I thought, a mango cheesecake paired with a harvest dessert wine! This was divine!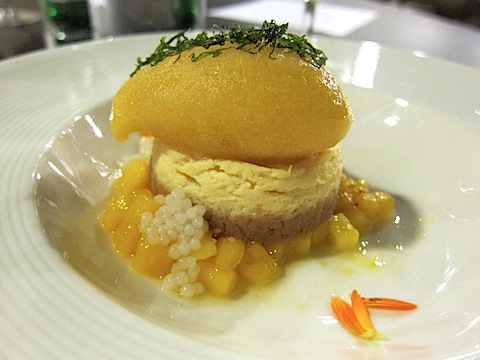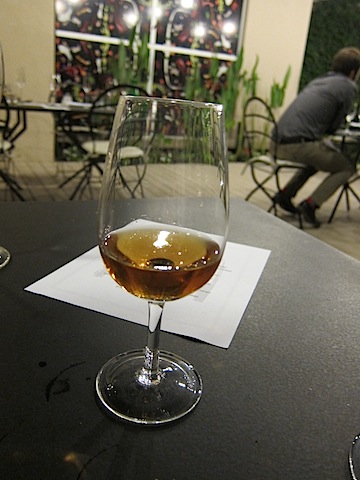 And then we got this little bonus plate of chocolates.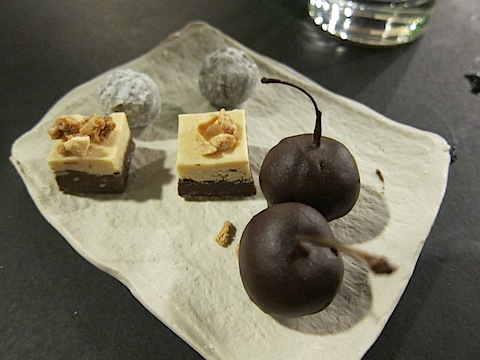 The service was wonderful – the courses were perfectly timed and our waitress was attentive. I'd HIGHLY recommend Uco, and our experience made for a very festive Christmas Eve.