If you love to eat, get on the next plane to Argentina. I had some of the best food of my life in BA, and I was blown away by how consistent the restaurants were. In 9 nights, we had 8 phenomenal dinners.
Perhaps the highlight of our time in BA was dinner at iLatina. I get a little obsessed with TripAdvsior ratings sometimes, and when I found this #1 rated restaurant, I knew I had to try it. I emailed in early December and they were all booked (well, except for Christmas Eve, which was $220 a person!). I decided it wasn't worth it. But about a week before our trip, I got an email saying that they had an opening on December 26th!
iLatina – Not sure of the neighborhood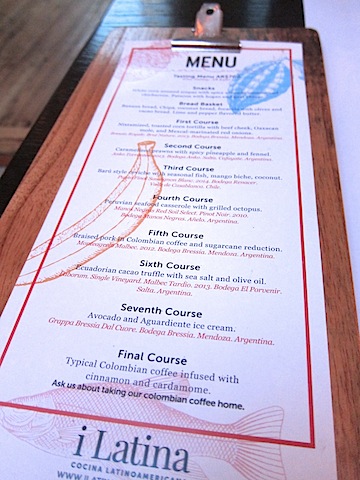 The menu at iLatina is set, and includes 7ish courses with 7 wine pairings. The little restaurant is off the beaten path, and you'd never find it walking around the city. It's located in a residential neighborhood, in what I would guess used to be a house.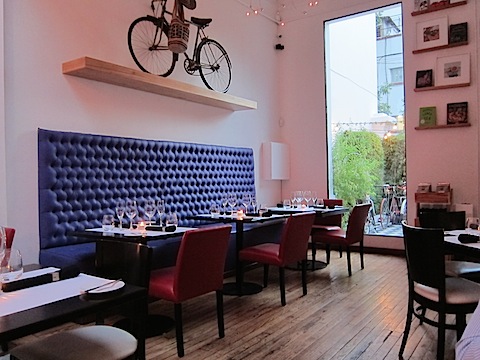 The interior is adorable – bright white with lots of interesting artifacts.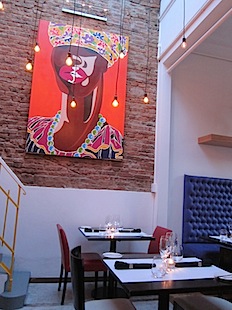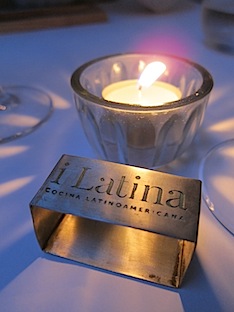 Can you tell I am full of anticipation (which, btw, is my favorite emotion)?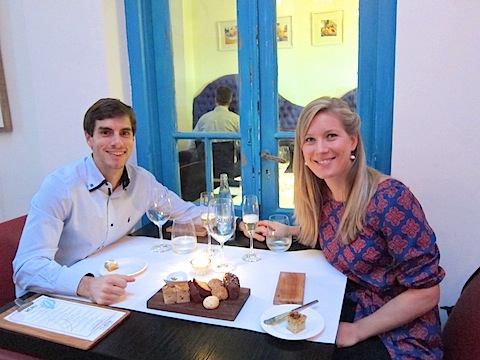 The bread basket was out of this word – banana bread, coconut bread, sea-salted olive focaccia, and some sort of dough balls filled with cheese. The bread baskets in Argentina were the best I've had anywhere – better than Europe!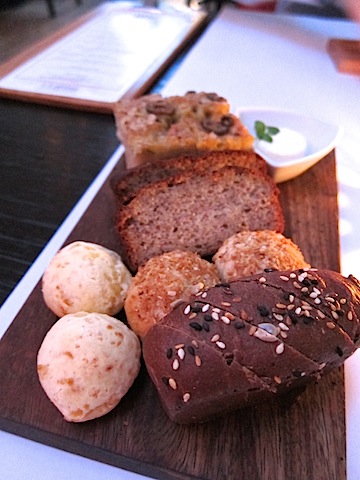 A glass of brut from Bressia winery in Mendoza arrived along with two snacks: a white corn arepa with avocado and bacon, and a plantain chip with meat and goat cheese.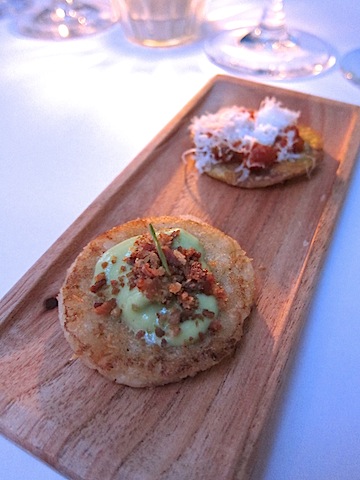 The first course was caramelized prawns with spicy pineapple and fennel. This was paired with a lovely white, similar to a sauvignon blanc – a perfect pairing.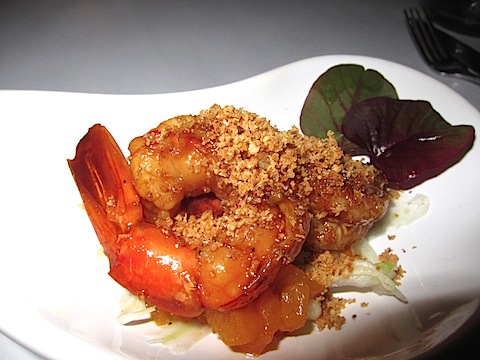 I'm looking back at the menu now, and I'm realizing that I'm missing a picture – we had a corn tortilla filled with beef cheek and Oaxacan mole. I think it was good?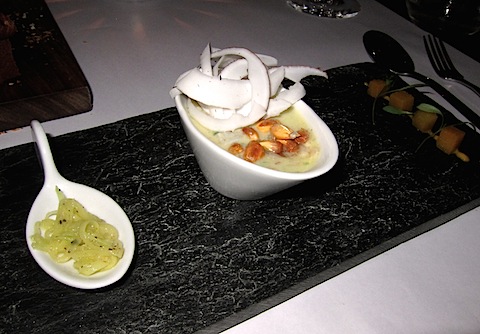 Next, we had a soupy ceviche topped with coconut – the green ribbons are mango for cleaning the palette! I've become a big fan of ceviche since we travelled to Puerto Vallarta, and I really enjoyed this version.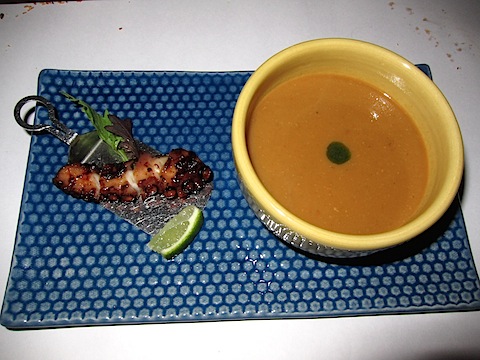 I must say, I was a little disappointed when the next course arrived because the menu said a Peruvian seafood casserole, but it just looked like a soup to me. However, the broth was incredible, and the grilled octopus on the side was the best I've ever had (I'm usually not a squid person). We had a pinot noir with this course.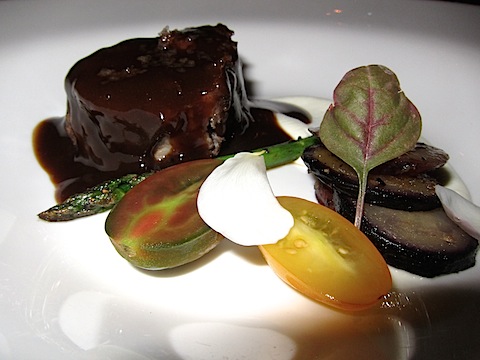 If there was a entree, this course would be it. Five was pork braised in Colombian coffee and a sugarcane reduction – it feel into shreds when I put my fork in the center. The pork was paired with a big, Bressia malbec – need I say more?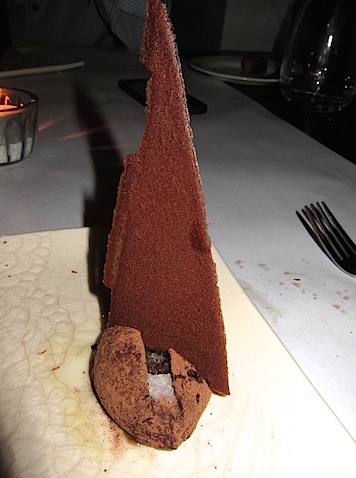 We had two dessert courses paired with sweeter wines – this was such a treat because I rarely order wine with dessert:) The first was ridiculously good – an Eduadorian cacao truffle filled with a puddle of olive oil and sea salt. Plus, a harvest malbec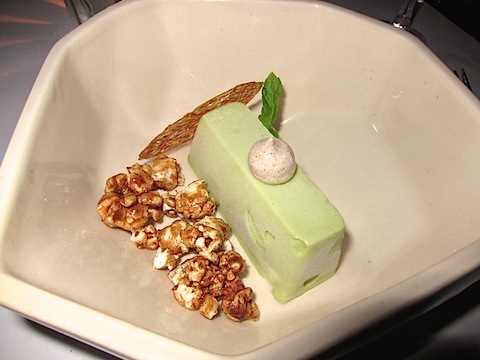 And lastly, avocado ice cream with caramel popcorn and a sweet grappa.I'm running out of adjectives to describe iLatina! The food was fresh, innovative, and delicious, and the wine pairings were incredible. I loved the service too! The food wasn't Argentinean per se, but I loved the South American fusion and the Caribbean flair. It seemed like most of the other groups in the restaurant were English speaking. While this didn't bother me a bit, some might say it's geared towards Americans. At $70/person (without wine), I can see why we Americans have rated iLatina so highly on TripAdvisor.
Don Julio – Palermo Soho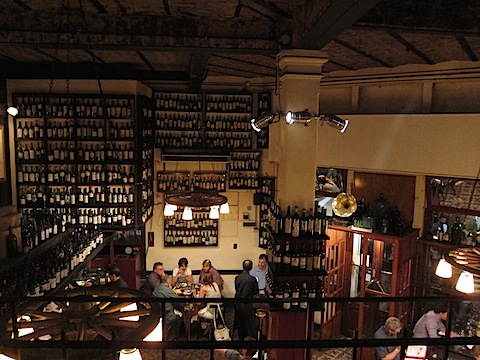 When most people think of Argentina, they probably think of steak. While I'm not a huge steak person, I was super excited to try a parrilla and I LOVE a good deal. By the end of the trip, I had eaten wayy more steak than I expected because it was so good. I went back and forth between Don Julio and La Cabrera for traditional steak houses, and I ended up choosing Don Julio (again, because of superior reviews on TA). I made a reservation, and was so happy I did – we pushed past the two hour line and went to a perfect table up in the loft area.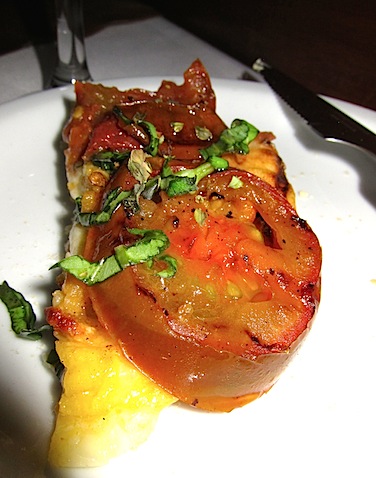 Matt and I quickly learned that getting a bottle of wine is the best way to go in Argentina – most bottles were between $15 and $25 and ordering a bottle over the one of two house glasses offered gives you a million more choices. I think we had a bold blend on this night, but I can't quite remember! We also started with the grilled provolone cheese. While provolone seems like a boring cheese to me, this was a popular menu item, and it totally exceeded my expectations.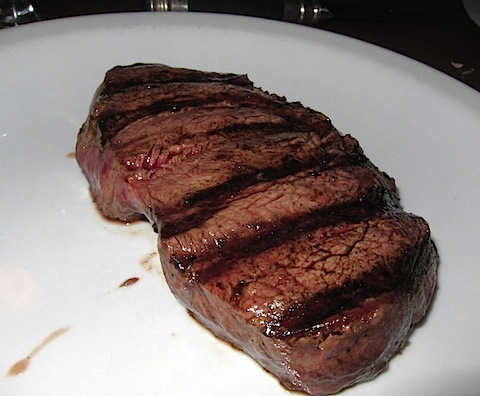 The main event was a filet mignon – would you believe this was $10 and this is a half order?! I read that filet in Argentina is the "American cut of meat" because we tend to think it's the best, when in actuality, it doesn't have as much flavor as the others. I liked Matt's sirloin a bit more. However, it was juicy and perfectly cooked, and Don Julio has the best chimichurri sauce. So, yeah, this dinner was awesome.
Cabaña Las Lilas – Puerto Madero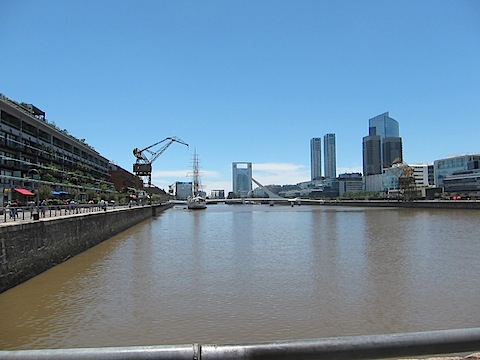 Cabaña Las Lilas was described to me as the overpriced, tourist-trap steakhouse that Americans love. I had planned to avoid it, but then gave in and went for lunch. It ended up being my second favorite restaurant in BA! Dining near the water was lovely, and they bring you a huge complimentary platter of things to nibble on while you look at the menu. Since we were here for lunch, I ordered a big salad (and topped it with pieces of Matt's steak) and chowed down on the appetizer platter. The platter included olives, marinated eggplant, cured meats, salmon, caprese salad, and BLUE CHEESE BUTTER, which was mind-blowing on salty focaccia. I enjoyed it so much that I didn't take pictures.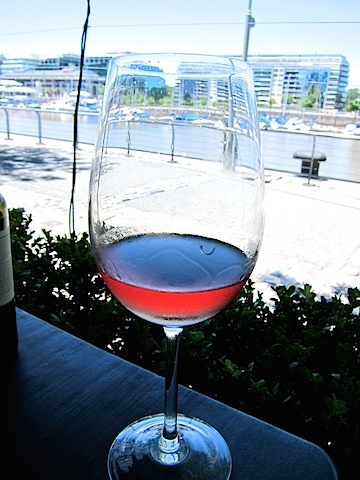 Las Pizarras Bistro – Palermo Soho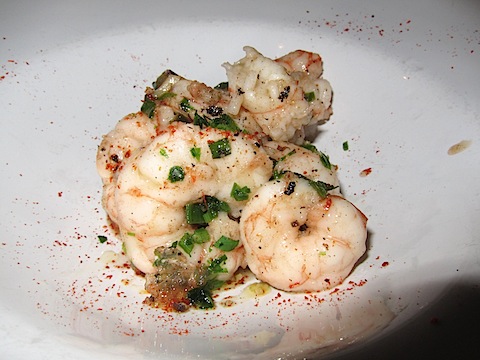 The last restaurant I'll mention in BA is Las Pizarras Bistro, a tiny little neighborhood spot with an ever-changing chalkboard menu. There was a line out the door, but you can make a reservation if you go before 9, which is quite early in BA. Matt and I shared two appetizers: sautéed shrimp, and pork belly with poached egg and corn.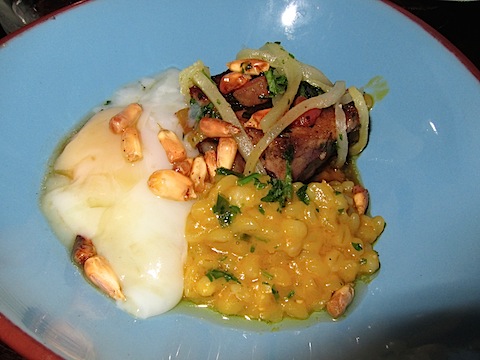 I ordered a braised lamb dish with mango and couscous, and it was wonderful and huge. I really liked this restaurant because it was a nice change from the steak and small courses we had on the other nights. And it felt like a place where locals dine.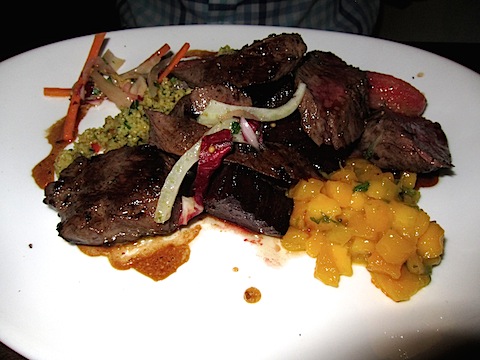 So now you have it – a taste of the BA food scene.