This weekend my school had a huge fundraiser – a silent auction at the sky bar of the W Hotel. Fancy!
The parents association really goes all out for this event, and I was pretty excited to get to attend. We had icy conditions on Saturday, but the view of Dallas was still spectacular from from the 33rd floor.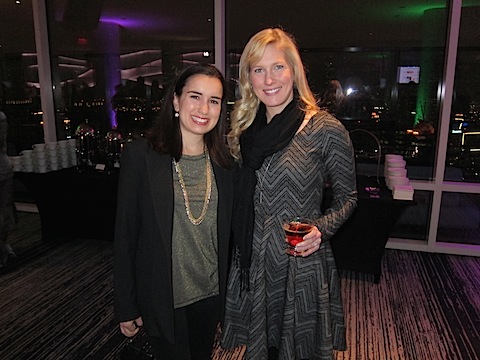 I enjoyed a Manhattan while I checked out all of the silent auction items. Most things were out of my price range, but there were a lot of awesome vacation packages and fancy jewelry!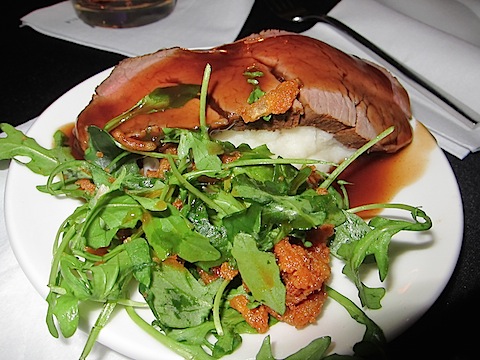 The food was great, although I was a bit hungry after this appetizer-sized portion and had to get a second plate. It was a blessing in disguise because there were desserts from Society Bakery – one of my favorites!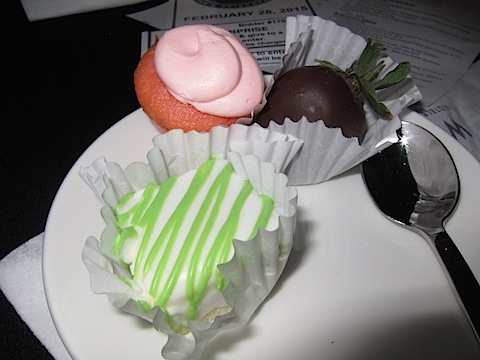 Matt had a good time bidding on a gift card to a men's boutique and he was surprised when he won.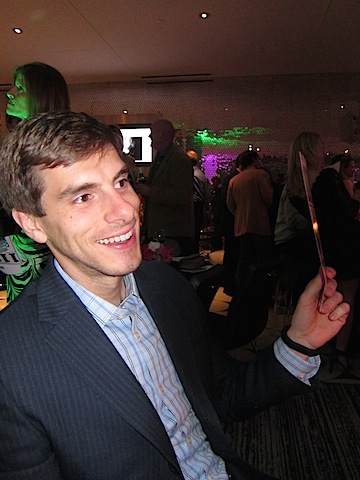 I did one of the grab bag items, and lucked out with these gorgeous earrings from Kendra Scott.
We left on the early side, but the total amount raised was already insane by 10pm!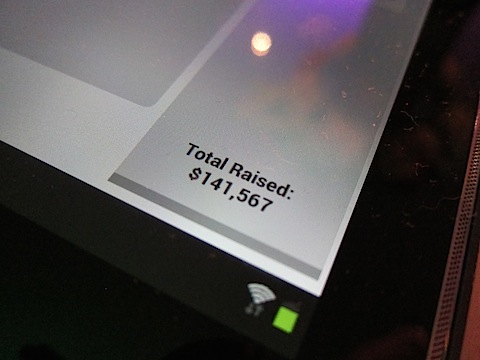 The evening was fabulous, and just another reminder of how lucky I am to work at an amazing school with generous parents. I'm already excited for next year!