We're back from a wonderful few days in San Juan, Puerto Rico. We had a lot of rainy weather, but when the sun was out, the beach was gorgeous!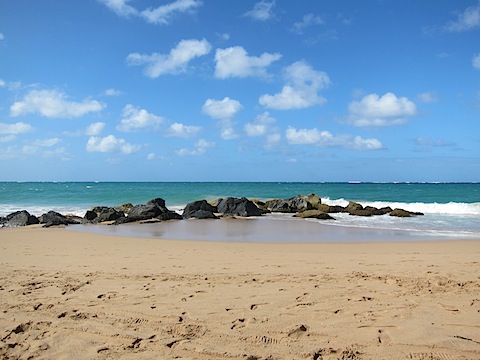 We stayed at the Marriott with Matt's rewards points and we were really happy with it. The resort is right on the beach in an area called Condado, with lots of restaurants and shops within walking distance.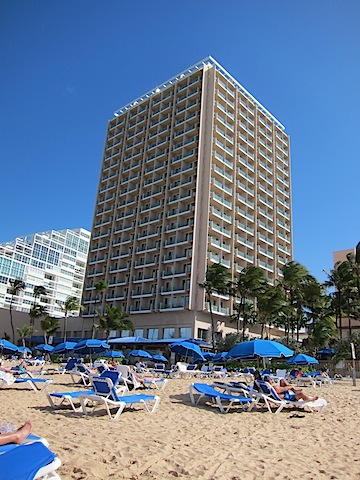 We were high up on the 12th floor with a view of the pool and some of the beach! I loved our room as it was elegant and bright.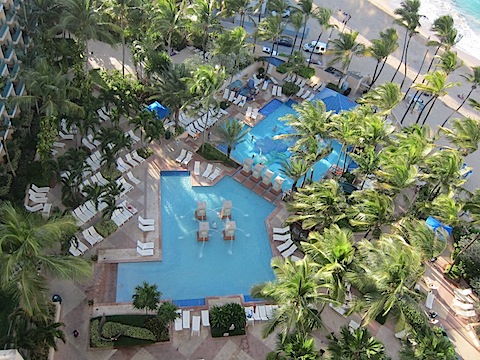 We didn't spend any time at the pool, mostly because it didn't get much sun and was chilly in the shade. The beach was fantastic though!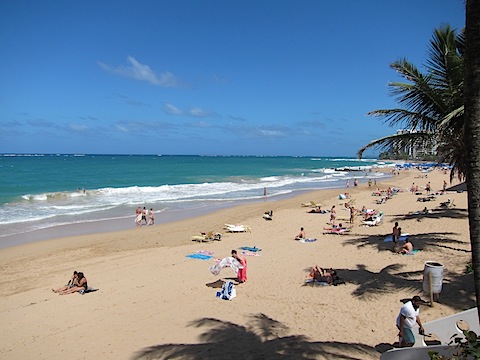 The beach area is really small in Condado, so there aren't many ocean-front restaurants. However, we discovered this gem, Oceano, right on the water, and had a heavenly lunch one day!
Matt and I were intrigued by the local specialty, mofongo, and ordered it a couple of times. Although the meat or filling varies, the basis of the dish is a mound or bowl of mashed, fried green plantains with olive oil and garlic, and sometimes a sauce. The vegetable mofongo we got at Oceano was a favorite.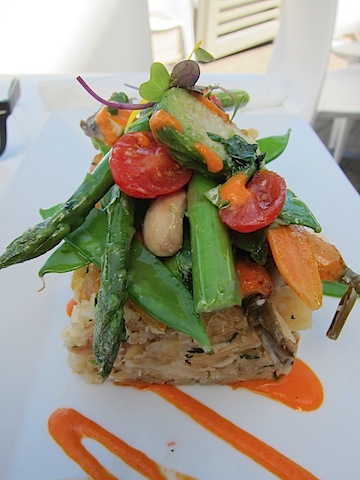 On our first day, we used the resort's bikes to ride into Old Town San Juan, which was about 4 miles away.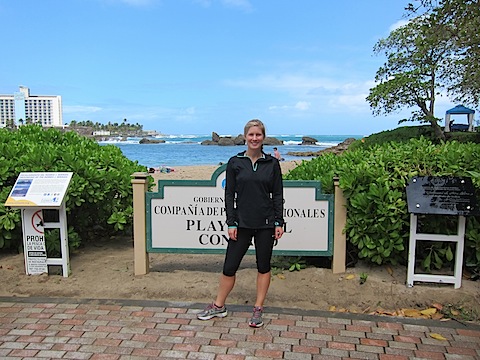 The town was amazing – cobblestone streets, brightly colored buildings, little french balconies everywhere – overall, the architecture was beautiful and reminded me a bit of New Orleans.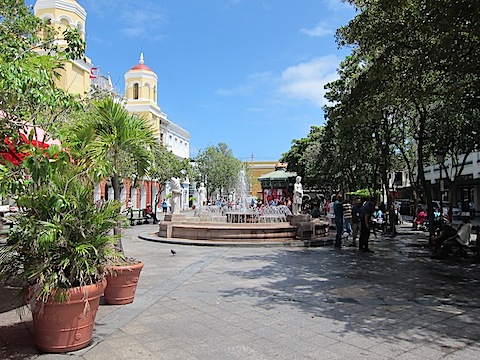 The people were also ridiculously friendly – maybe the friendliest city I've ever been to!
And I guess cats frequent the bars.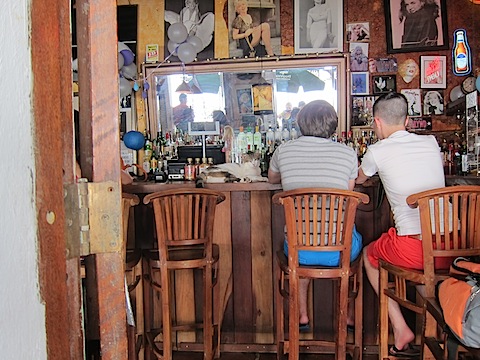 Our first night dinner was probably our favorite – we stumbled upon a small plates restaurant right across the street from our hotel called Cocina Abierta. Our waitress was wonderful and recommended a really affordable bottle of Spanish wine that we LOVED.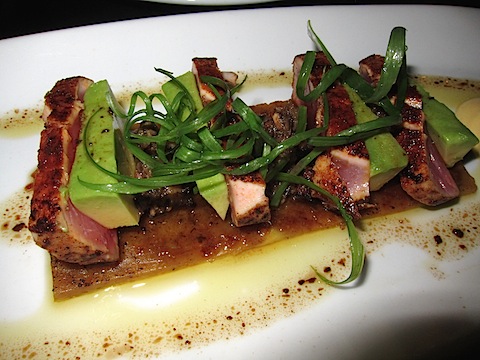 Every dish was amazing, starting with the plantain carpaccio brûlée with tuna tatake and shiitake mushrooms above.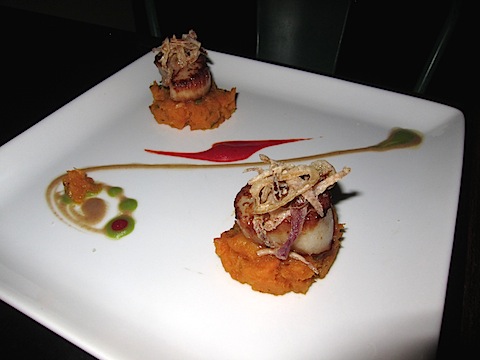 scallops with pumpkin-smoked trout brandade and walnut vinaigrette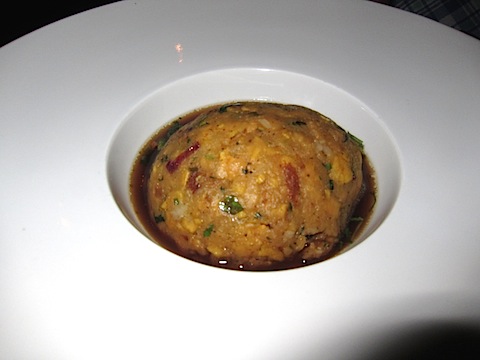 duck confit stuffed mofongo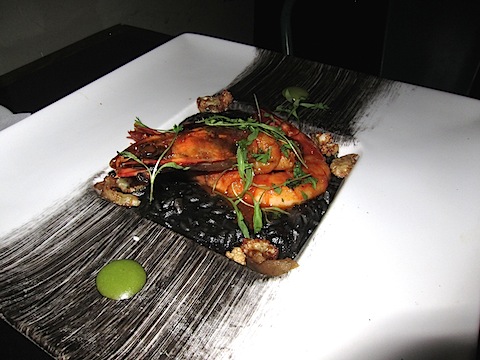 langoustines with squid ink risotto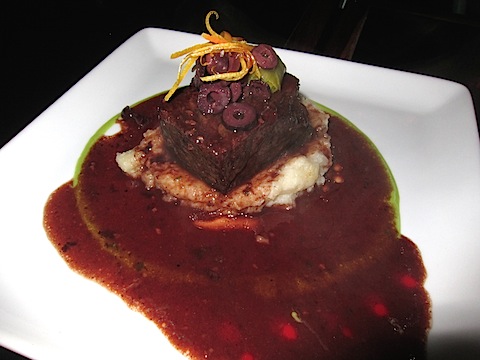 malbec braised short ribs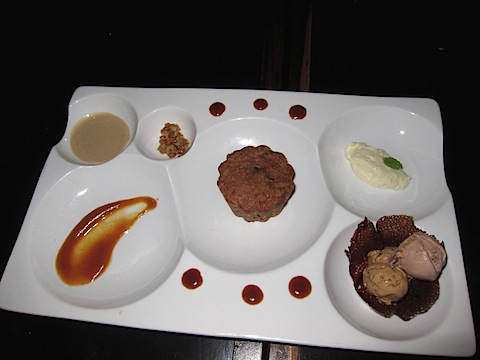 And carrot cake with peanut butter cup gelato, cream cheese frosting, carrot sauce, and another sauce that I don't remember!
Needless to say, we had fun! I'll be back with part II later this week.