Oh hey, and happy belated Easter. Due to the holiday, I had Friday and Monday off from school, so I traveled east to Virginia to see my sister! Of course, my parents drove up from NC, and Matt's family from MD, so we had a big gathering!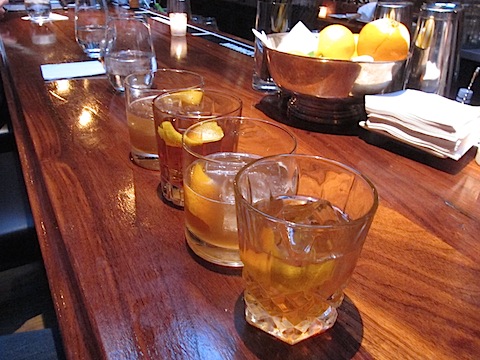 Friday night, my parents offered to babysit, so we headed out on the town. We started at a cute bar called Alley Light, where we all ordered Bourbon!
We moved on to Maya for small plates, and ended at Orzo for a birthday party, more nibbles, and Spanish wine.
Saturday, my sister had a soccer game – Matt and his sister both played soccer in college and got to guest play in the game. I helped entertain Mazen on the sidelines and tried to keep warm in the cold mountain breezes.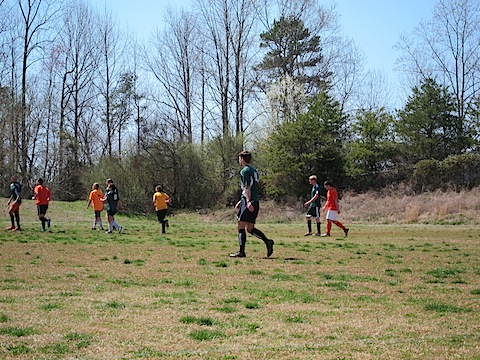 After the game, we checked out Three Notch'd brewery and played a game of Jenga. I loved the saison and the grapefruit IPA. We brought a growler home, and enjoyed it with homemade pizza and Duke basketball (!!!!!).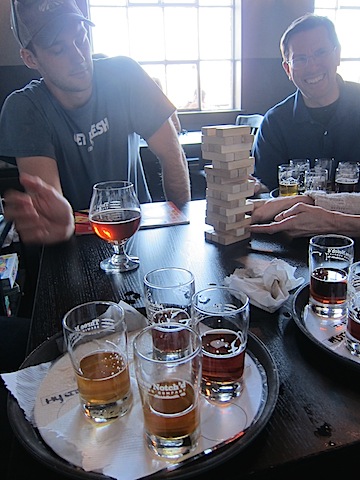 Easter Sunday was the perfect day!
We woke up to bright, sunny skies and a lovely brunch – Great Harvest bread and quiche + fruit. Matt's mom even brought us Easter bags and my dad gave me a beautiful pair of earrings.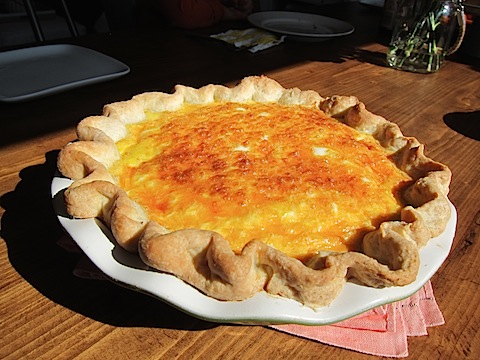 Then we headed to the hills for a little wine tasting!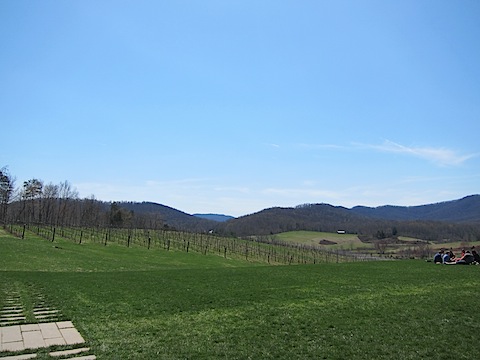 First stop, Blenheim.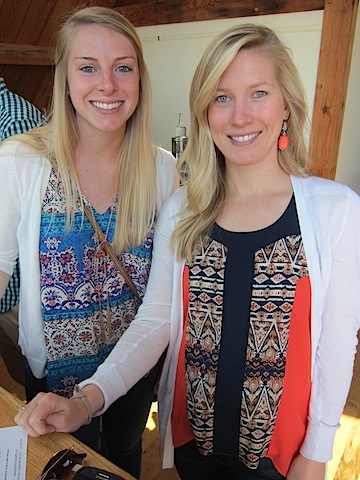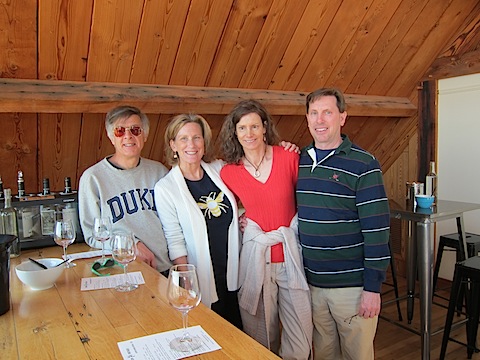 And then we headed to Pippin Hill, where the views are amazing.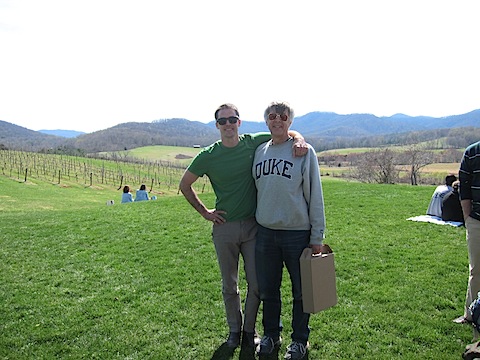 We shared bottles of rose and viognier plus cheese plates.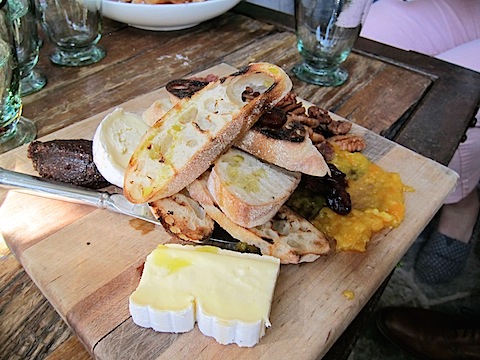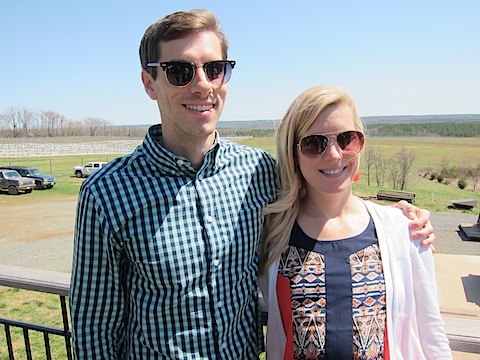 Back at Kath's house, we prepped for Easter dinner.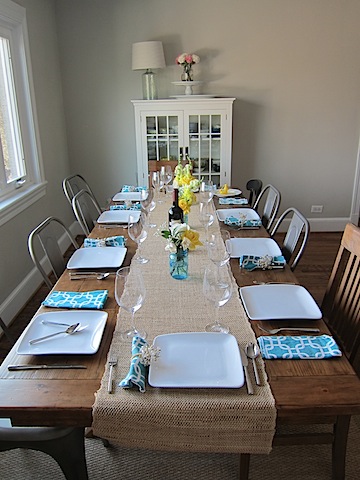 More Pippin Hill wine!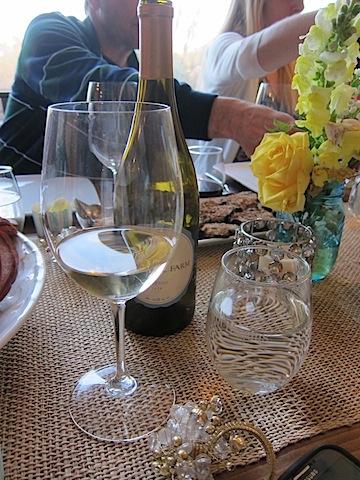 Our hosts prepared such a nice spread complete with ham, bacon-wrapped asparagus, risotto, rolls, and mushrooms.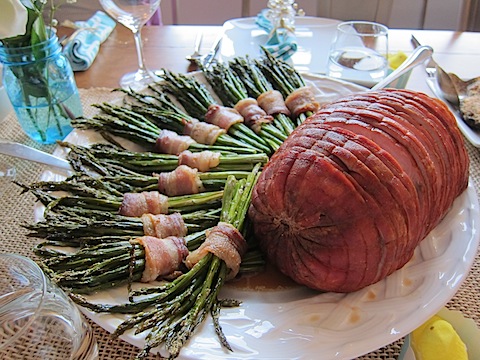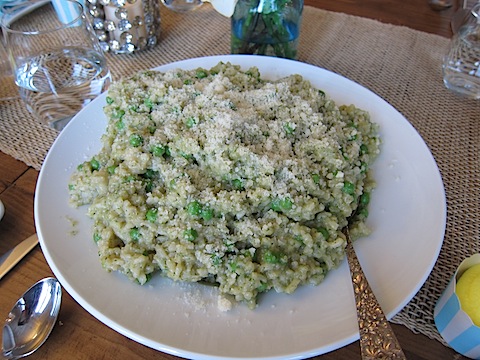 There was cake with cookie dough filling for dessert!!!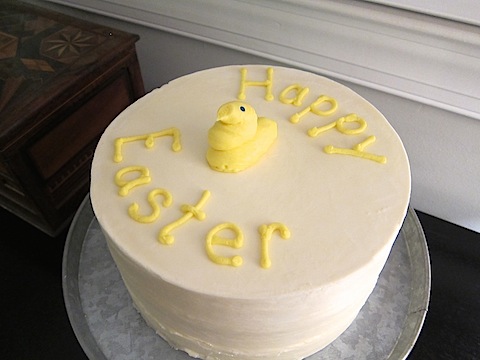 After a long day of travel, I'm back in Dallas, back to work, and already missing the fam.