Can you believe it's almost summer time? We've had a lot of rain here lately, but I know the summer sun is right around the corner! I'm really enjoying these quiet spring weekends, as I know the summer will be busy.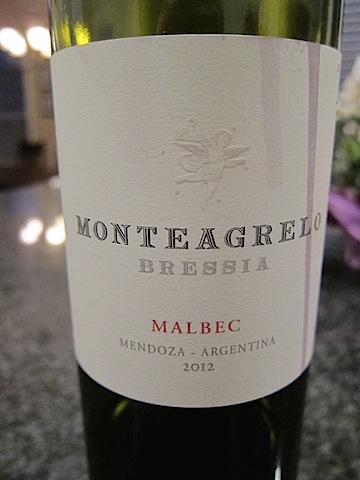 We opened yet another bottle of wine that we loved on our trip on Friday night – I found this one at a local wine shop. We switched things up this week with fajitas, and I used awesome lime marinated beef I found at Central Market. I took the easy way out and bought pre-made quac, and gosh it's so much better than when I make it. If only grocery stores would stop putting onions in it, I think I'd buy it every week!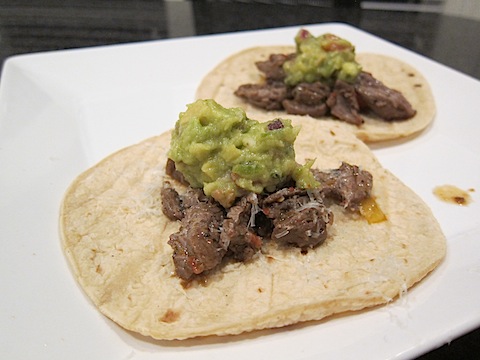 Saturday, I got in an early-ish workout at Equinox – the sub instructor was awesome and it was a really hard class. I love when Saturdays are challenging because I feel like it's the only day I have real energy to work hard! I showered quickly because Matt and I headed downtown to volunteer at LIFT, a nonprofit that provides literacy instruction for adults. Matt found out about this opportunity through the Duke alumni network, and it is such a cool organization! Since the staff is so small, they had a backlog of students who needed to complete intake interviews and quick reading assessments, so we helped them complete those. Given my background as a school psychologist, I felt right at home:)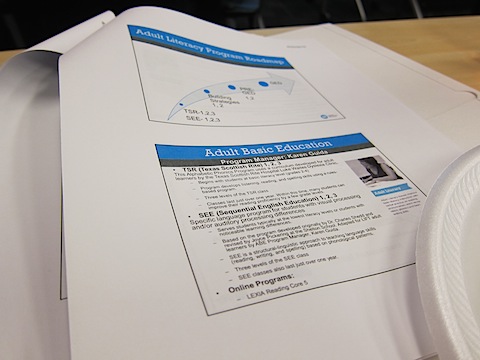 Saturday was HOT in a good way! We walked over to HG Supply and had a round of drinks on the roof deck while we waited for our table.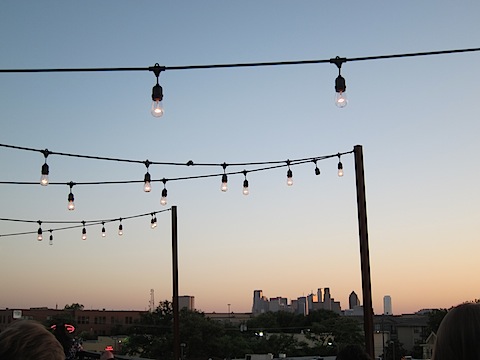 I had an awesome drink: beet-infused tequila, fresh lime, and rosemary syrup. It was beety!
HG Supply is a paleo-inspired restaurant, so it's a great place to get meat! We started with citrus braised pork ribs with marinated cucumber salad, fresh mint, cilantro and toasted cashews.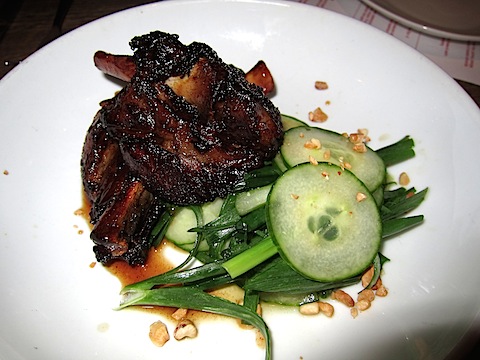 My favorite dish was the pork tenderloin entree with sweet potato purée, bacon-braised kale, and warm cranberry-hibiscus jam. I always enjoy jams or chutneys with pork.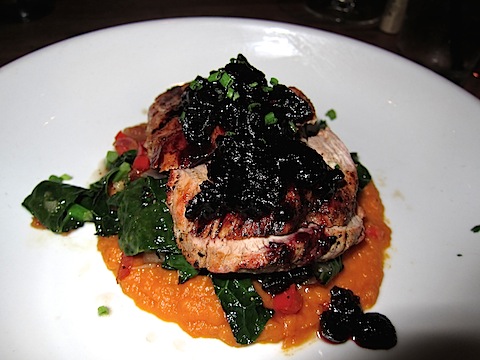 We also shared the snapper with fingerling potatoes, PEI mussels, and shrimp in a chile tomato broth – the fish in the middle was charred and delicious in the spicy broth.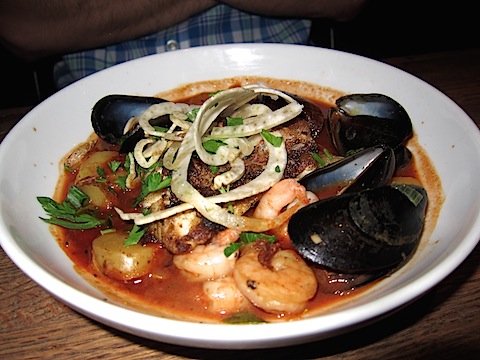 I spoke too soon when I said the pork was my favorite dish. I forgot we had the most amazing dessert – a deep dish cookie made with almond flour plus coconut ice cream. It was gooey and chocolate-y on the inside and a perfect portion.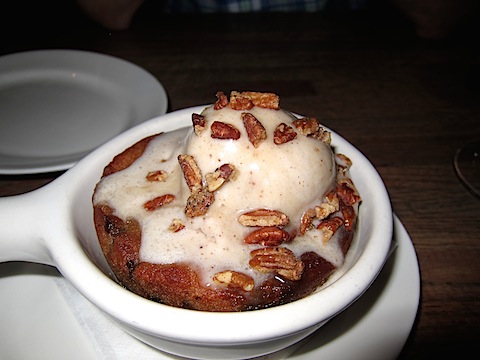 Sunday was lazy – Matt and I took a long walk that ended at a bar where we ordered cranberry kombucha. We're nerds:)
Have a good week!