I tried a new Mexican restaurant! There are endless options in Dallas, but I love that they are all a little different. El Bolero has a relaxed atmosphere with clean, modern decor. The place was packed, so Matt and I grabbed signature margaritas made with cilantro and lime. Sadly, the margs were really weak and nothing to write home about. Matt later ordered a blackberry, jalapeño, and tequila punch that was awesome though.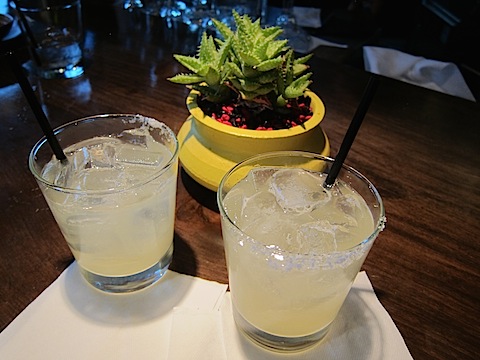 I settled on a Chilean red with dinner that was great. My pictures are pretty terrible and I didn't get a snap of the chips – there were two salsas though and I loved both! One was a verde salsa and the other was more of a warm red sauce.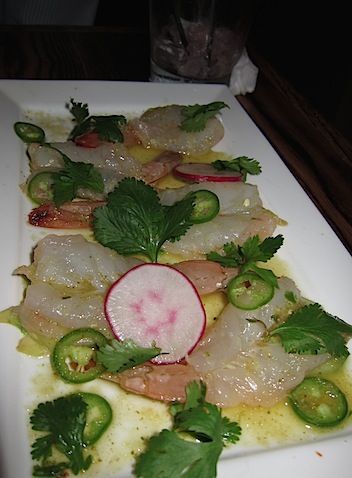 We started with shrimp ceviche because the restaurant had completely run out of red snapper:( While the flavor was awesome, I wasn't a fan of the deconstructed style of the dish – I like ceviche best when all the ingredients are diced and mixed together.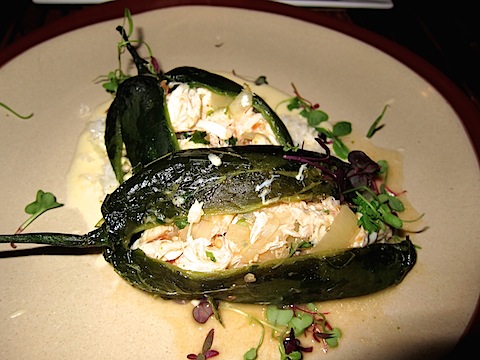 We shared two entrees. Above, peppers stuffed with crab meat and a white corn sauce. Huge chunks of crab were plentiful, but overall, the peppers were a bit bland without lots of salsa.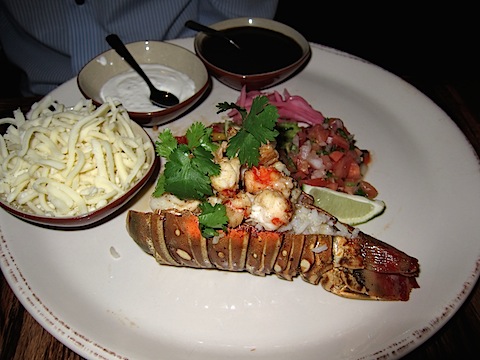 The lobster fajitas, however, were awesome! I loved the cake-y, house-made corn tortillas and the lobster combined with mole sauce was perfection. Despite a few small things, I'd definitely go back to El Bolero again – especially because our waiter was wonderful and the prices were reasonable.
Here comes another Friday!