It's the eve of a long weekend! I just went to a lovely yoga class, and now I'm relaxed and ready for Friday. Other than a dinner reservation, we don't have much on the agenda. You?
I owe yall a blog post from last weekend – Starting with Friday evening, Matt and I walked to our neighborhood bar for a dark n' stormy. It's been very dark and stormy for weeks here, so it was nice to get a moment outside on a patio.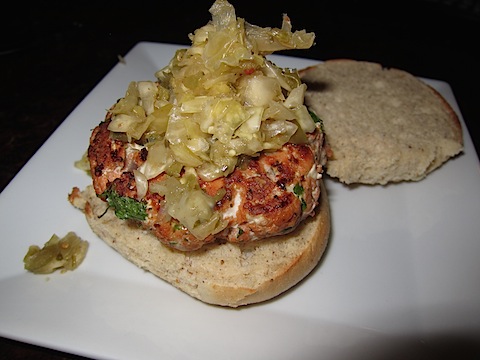 I discovered a fermented salsa verde at WF, and thought it would be excellent with tequila lime salmon burgers (also at WF) – so that's what we had for dinner. Although it takes a little getting used to, I now love the salsa and hope it might help balance the ol' gut.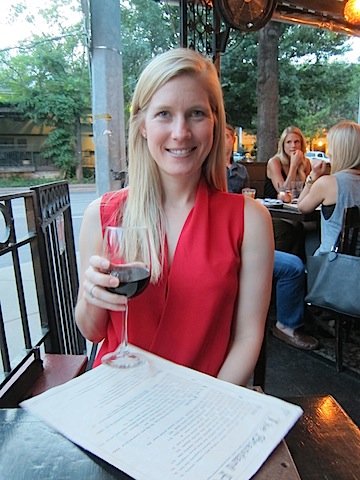 Saturday, we made our way to Uptown on a long walk to use a gift card at The Standard Pour. Although it's more of a cocktail bar then a dinner destination, both the food and service were great. I ordered a glass of Malbec and we tried the shrimp and peanut lettuce wraps. It's funny that 5 or so years ago I hated lettuce wraps, claiming that they are too healthy. I loved these!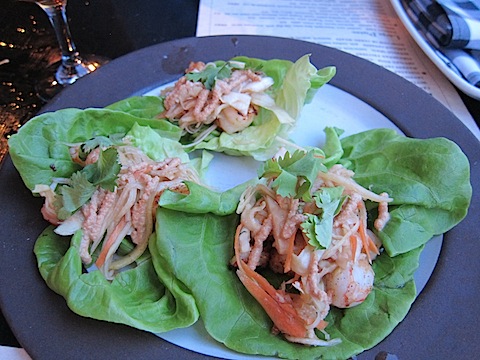 I had the arctic char with corn and asparagus, and it was very good as well – nice and light for summer.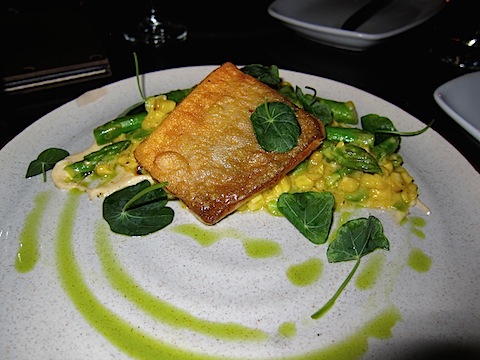 I also enjoyed some of Matt's bbq quail!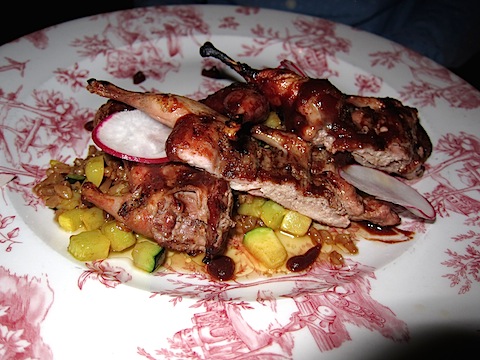 The portions were pretty small – we weren't stuffed after dinner, which was nice for a change. We decided to do a rare and crazy thing, and get a a cocktail after dinner. When did we get so old?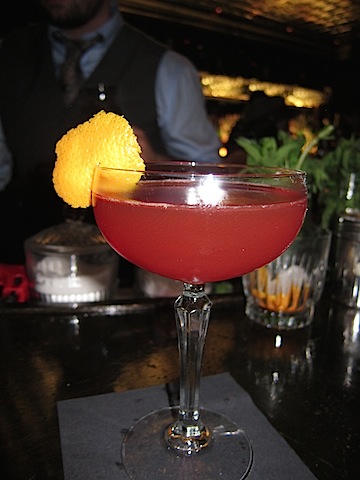 We walked over to an old favorite – the adorable
Bowen House
. The bartenders will create anything you like. I told ours that I couldn't decide between a bourbon drink and something made with prosecco, so he ran with the idea and combined both. I'm not sure what else was in here, but it was a fantastic night cap.
Happy Memorial Day!