I'm taking a break from my trip recaps to say hello! I feel like I haven't written a regular post in a loong time. Since coming home I've spent 91% of my time on the couch, doing nothing and also working on my summer curriculum work for school (which is almost finished, yay!) I've basically felt sick for two weeks, and my doctor finally figured out that I have shingles! I'm on the mend now, and I'm just relieved to know what's going on. I thought maybe it was extreme jet lag. The weird part is that it's apparently caused by stress, and my life is the opposite of stressful at the moment.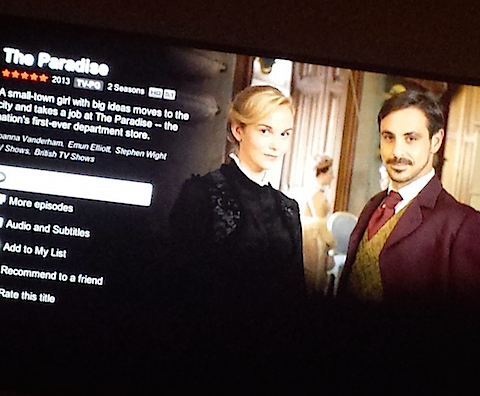 Anyway, I'm still loving New Girl and now The Paradise. A friend told me about it, and although cheesy at times, I love the beginning of these types of shows when you are just dying for two characters to declare their love (similar to early Downton).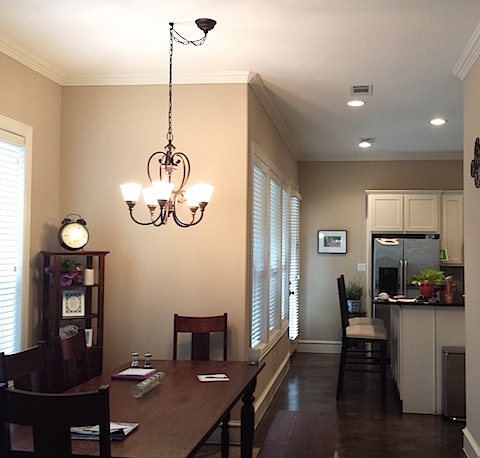 I've been doing some things around the house too, and I think I'm finally going to change out the light fixture in our dining room. I've wanted to replace it since we moved in last year, but just didn't know what/how. I'll let you know how it looks. I've been baking a bit too – coconut banana bread, raw brownie bites, and this almond coconut blueberry crisp. I wish I had ice cream in the house for the top. I want to try the new cashew ice cream but can't seem to find it in stores…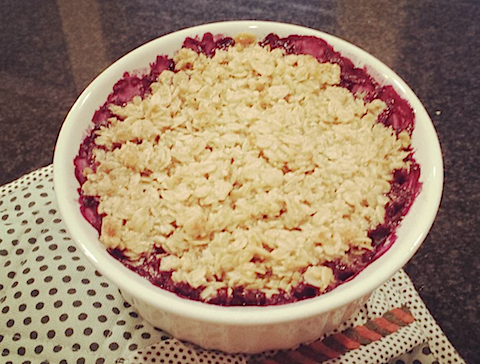 We've been eating in most of the time, but did go out to a nice dinner to celebrate a promotion Matt got at work! We went to the famous Hibiscus. It was quite good, but didn't blow we out of the water.
We shared buffalo quail wings and I had a giant steak that had the best crust on the outside – served with eggs and okra hash.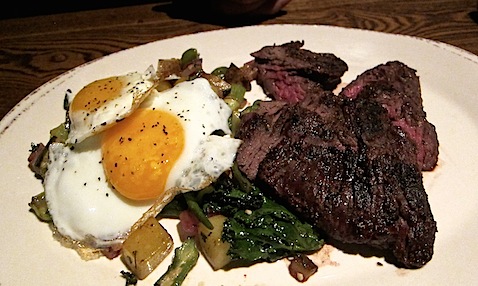 I owe y'all posts about Bordeaux and Amsterdam. Talk to ya soon.