"I participated in an Influencer Activation on behalf of Influence Central for Columbia Crest. I received a promotional item to thank me for my participation."
Columbia Crest asked me to share a bit about their unique Crowdsourced Cabernet and Executive Crowdsourcing Officer position. I'm on such a wine kick these days, so I gladly agreed to write about this cool project, and drink some Columbia Crest in exchange:)
Columbia Crest is the first winery to start the process of crowdsourcing a wine by asking voters to participate in the wine-making process. The voters range from your everyday Joe to wine experts, and with the help of Columbia Crest's head winemaker (from Argentina!), participants give input on irrigation, grape selection, and blending on CrowdsourcedCabernet.com. The website is actually really neat, and is a fun and interactive way to learn about the steps of winemaking. I checked it out and cast my vote for darker notes to be highlighted in the blending process in hopes of a big red. The dark fans are currently in the lead.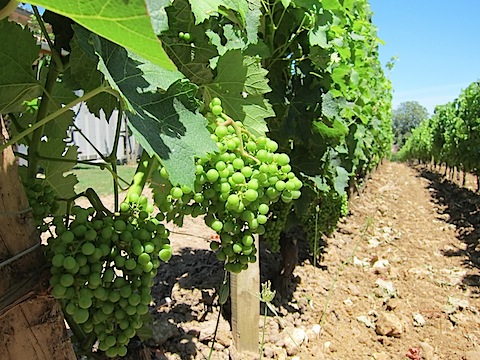 The coolest part is that the 2014 wine is currently aging in barrels and will be ready to taste soon. So, Columbia Crest is seeking an Executive Crowdsourcing Officer (ECO) to serve as an ambassador and travel to the winery in Washington State in September to assist with the 2015 Vintage. The finalists are posted on the website and you can weigh in on the decision by voting before Monday 8/24. It's a hard choice between the two candidates! I'm pretty interested to see what happens and I plan to follow along because the ECO's trip will be filmed. In a couple of years, it will be awesome to do a vertical tasting with the Crowdsourced wines.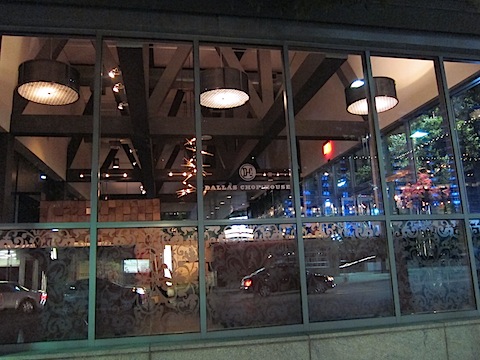 Speaking of wine, Matt and I tried Dallas Restaurant Week. We picked the Dallas Chop House, because we are very unlikely to spend a fortune on a small piece of meat on a typical night. But 3 courses for the price of said small meat? Ok!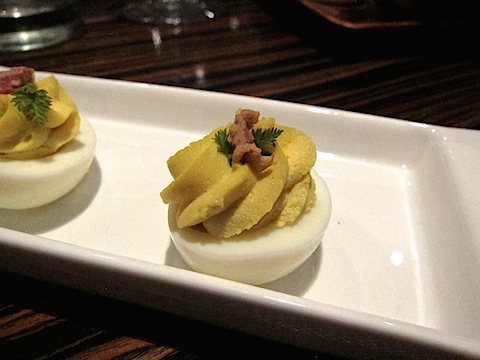 The meal started with complimentary sparking wine and deviled eggs – what a nice touch!!!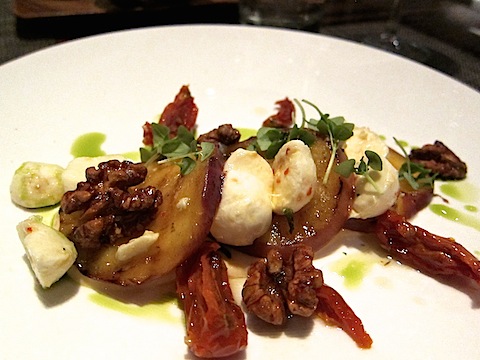 I ordered the grilled peach salad as my first course, and it was just perfect.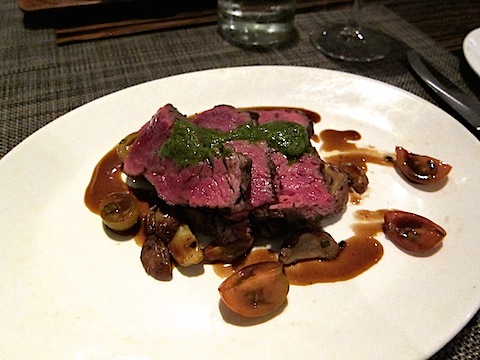 My second course was obviously steak. This was a lovely beef tenderloin with chimichurri and roasted potatoes and a cherry tomato salad. The suggested wine pairing was a Malbec from Salentin, a winery we visited in Mendoza!! I couldn't resist ordering a glass to go with the amazing chimichurri and pretending I was in Argentina.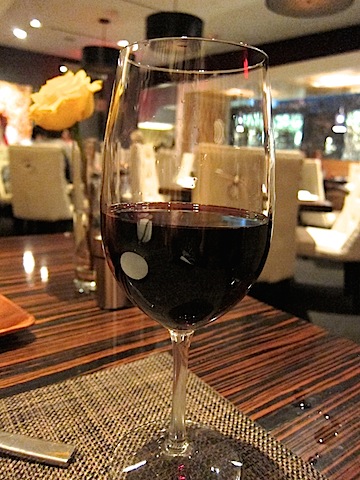 Dessert was espresso creme brûlée with cinnamon crème chantilly. Although it was served on the cold side, I loved the coffee twist.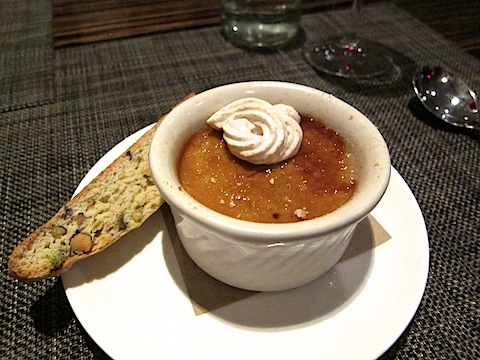 Matt had a wine pairing with his meal, and was nice enough to share his port with me. I've been drinking lots of rose and chardonnay this summer, and this meal plus all the Cabernet talk got me quite excited for red wine this fall.
Have a nice week.