I traveled back to Matt's home state of Maryland this weekend for a lovely wedding by the water. Though it was a quick trip, we were able to spend Friday night with Matt's parents in Annapolis. They took us out on the town for an awesome seafood dinner and then to a prohibition-era bourbon bar with delicious cocktails. It was so nice to see them and spend some time in the beautiful harbor town.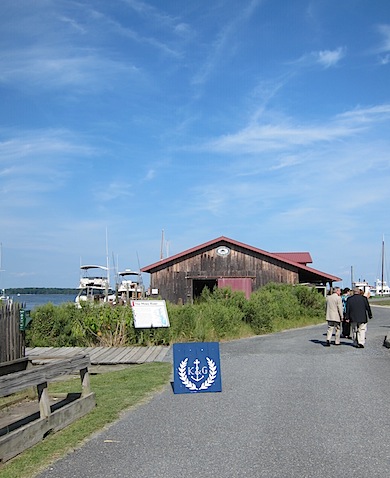 On Saturday, we made the short drive over to the eastern shore for the wedding of one of Matt's close high school friends. Though we weren't able to stay in St. Michael's, we spent an hour walking around and it's such a cute area. There were cool breezes, lots of bikers and preppy shops, and fresh seafood galore.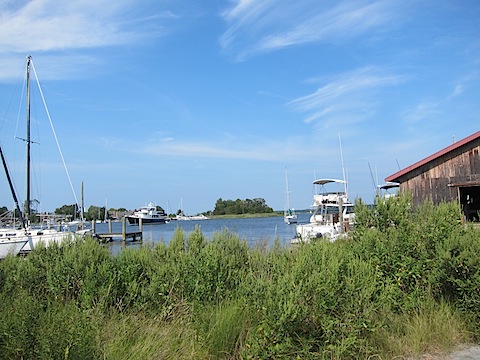 At 4, we gathering for a short, sweet ceremony overlooking the water. Our friends' kids were in the wedding and they were so cute!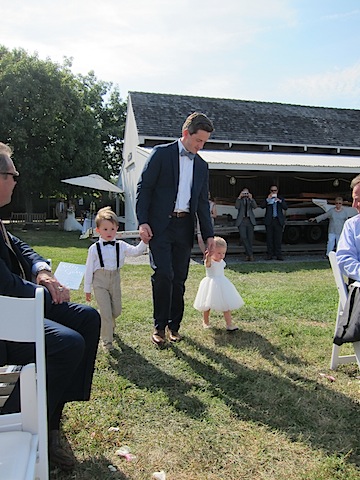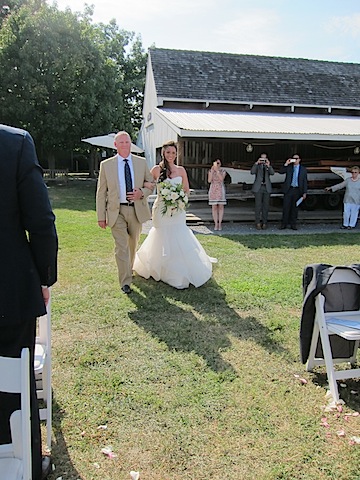 As you can see, the wedding details were gorgeous!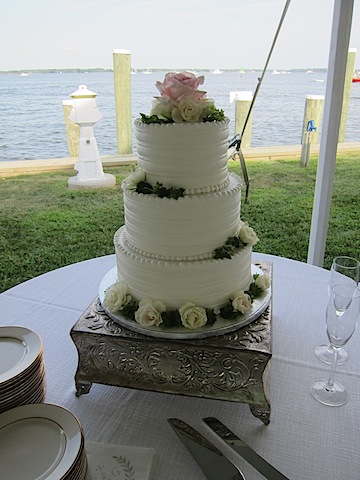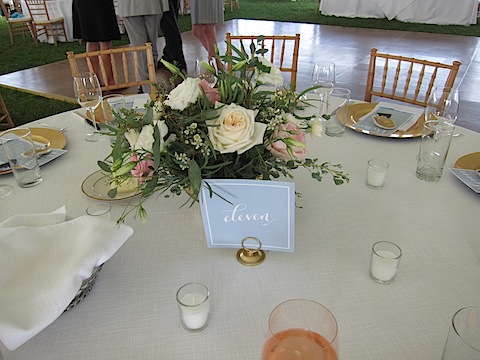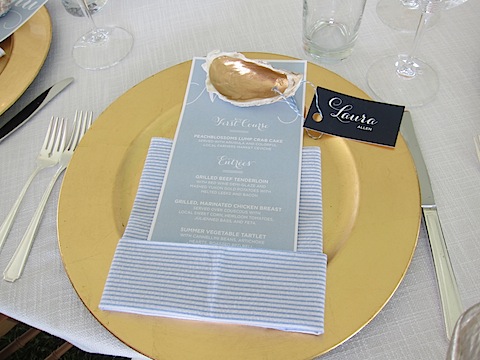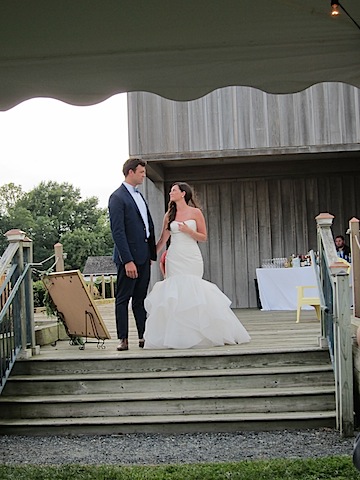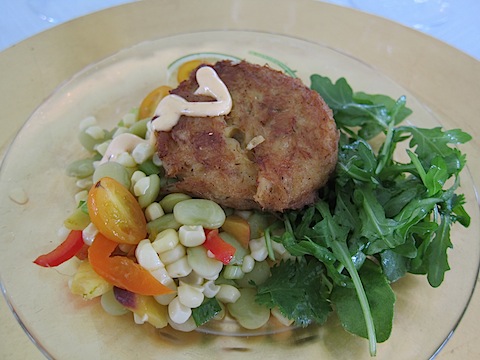 Dinner was peach crab cakes and beef tenderloin – both were fantastic.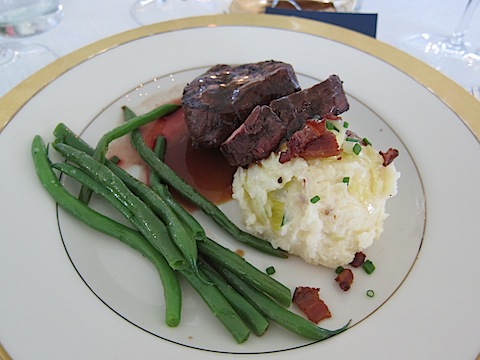 An ice cream cart was rolled in later on, and after getting sweaty on the dance floor, this peach sorbet was perfectly refreshing.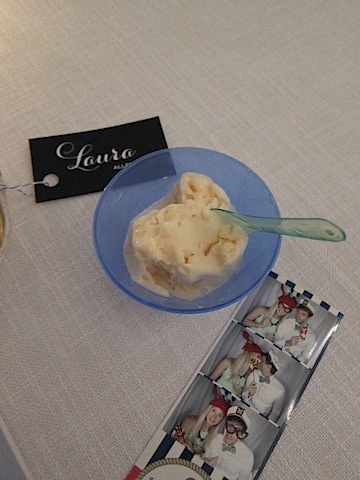 Congrats to Gary and Kelly!