Hope y'all had a great long weekend – it felt amazing to have that one extra day and we did a lot of relaxing over here.
Ever since writing this post about treating my IBS, I've received quite a few requests to blog about my daily eats. I know I fill this space with pictures of pork belly, bourbon, and tons of tacos, but I promise I cook Sunday-Friday:) It's taken me almost 5 years to figure out how to eat so that my stomach doesn't cramp, and I'm proud to say I no longer need medication. So, here ya go:
Breakfasts
I'm a sweet breakfast kind of girl, so I'm pretty faithful to oatmeal with banana and nut butter. My go-to during the work week is overnight oats with almond milk, cinnamon, mashed banana, sunflower butter (my school doesn't allow nuts at the moment), and a sprinkle/drizzle of Nikki's cake batter coconut butter. On weekends, I often just have pb + banana, protein shakes (made with plant-based Vega), or pancakes (usually made with coconut flour).
Lunches
During the summer, I ate eggs almost every day! I like a fried egg on avocado toast or scrambled egg tacos with salsa and avocado, plus a salad.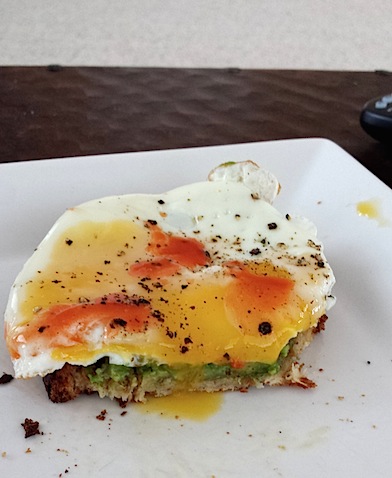 During the school year though, I sometimes take dinner leftovers, or throw frozen things into a container (rice, spinach, protein, sauce).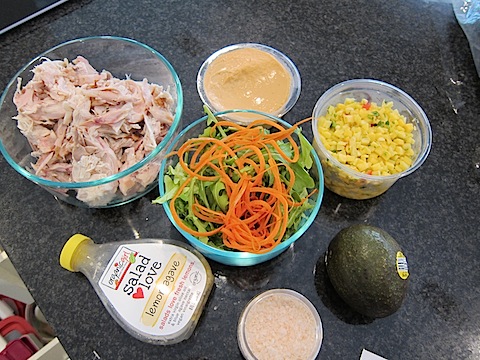 But my most common lunch at work is a salad topped with a veggie burger or avocado chicken salad plus fun toppings with sweet potato chips and hummus on the side.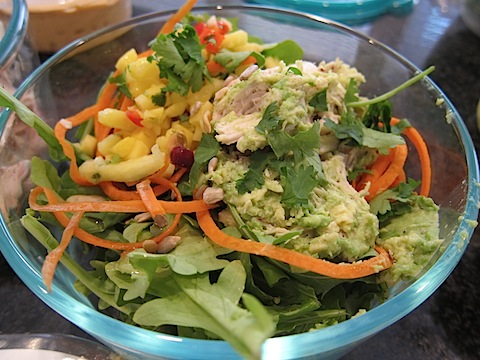 Dinners
I'm a pretty lazy cook, so my dinners are usually just simple recipes or bowls. Here's last week: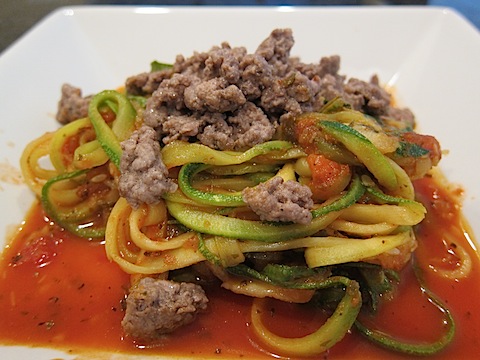 Zucchini with red sauce and ground beef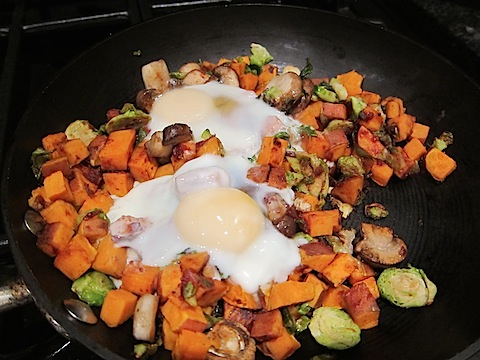 Sweet potatoes, brussels, and mushrooms topped with eggs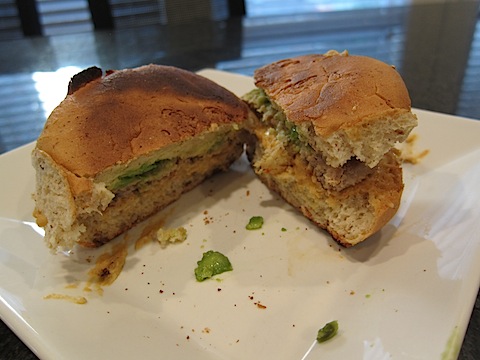 Lazy, messy dinner of a turkey burger with hummus and avocado plus a salad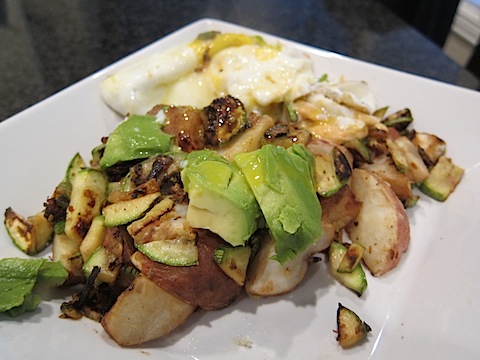 Potato wedges, zucchini, and mushrooms sautéed with mustard and topped with avocado, fried eggs, and hummus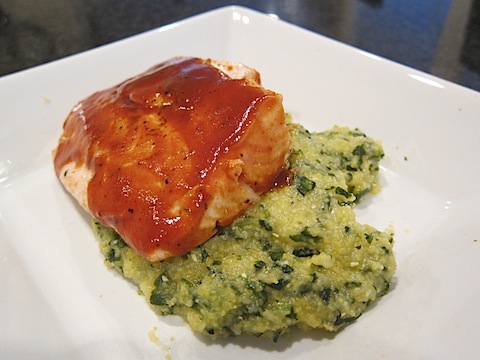 Matt doesn't usually come home for dinner (his job is intense and he often eats at 10pm), but when he's home and I know in advance, I'll try to make something a little more fancy like this bbq salmon over spinach + polenta or a big crockpot meal (salsa chicken over quinoa)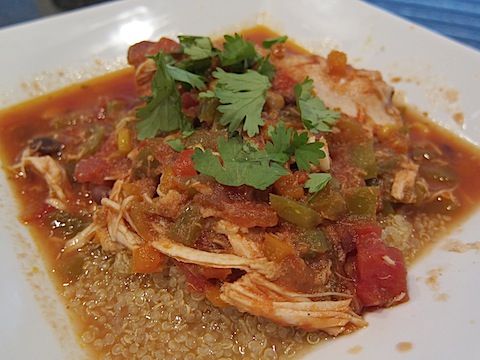 Snacks (in the afternoon and after dinner)
nut butter + banana
nut butter + dates
Kind bars
coconut flour + almond flour muffins or bread
grapes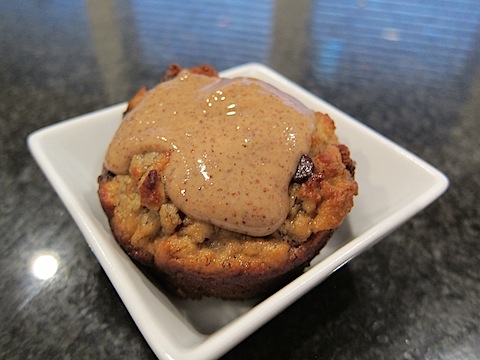 Stomach stuff stinks – I'm just happy about all the incredible [and clean] things I can choose to put in my body. Life has never tasted better.