It seems most women who blog write about the glamorous stuff: made-from-scratch meals, pics when they're all dolled up with friends, and cute babies with headbands. I'm guilty of writing 98% of posts about my weekends, which involve a lot of fun and games. I find it really fascinating to read day-in-the-life posts about others though, especially posts from people who have to get up and go to an office everyday. I don't think I've ever written one in the five years that I've had this blog! So, here's a little something different.
Last Friday:
6:40 – Alarm goes off. This is a sleep late morning! I tend to get workouts out of the way towards the beginning of the week, so I can rest on Friday. I have a 7:45 meeting at school, so I shower but don't wash my hair to save time. (<— I'm learning how to do this and I always feel gross.)
7:15 – Make hot tea and leave for work.
7:45 – I meet with the 5th grade team about some discipline issues they are having and we brainstorm ideas for tweaking the positive behavior support system I helped develop last spring.
8:35 – Go down to my office and eat oatmeal and check my email.
9:00 – I do back-to-back observations of two students who are struggling with inattention in the classroom.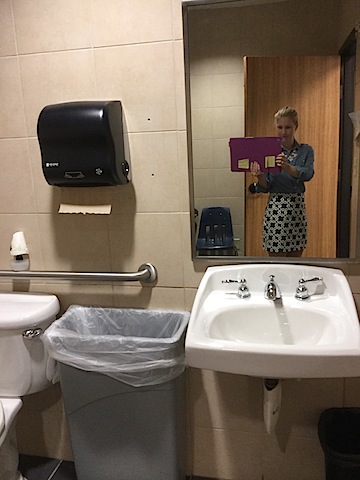 [I go to the bathroom at least 5 times a day and I hate it. When I'm not at my desk, I do everything on an iPad and I love it.]
10:00 – Back down to my office to meet with a student and talk to her about academic goals we set at the beginning of the year.
10:45 – The counselor and I meet with the middle school head to talk about any issues that have come up during the week and plan for upcoming projects.
11:00 – Our meeting gets interrupted because a student really needs to see the counselor, so we decide to catch up next week. Back to my office to respond to emails.
11:40 – Lunch! I heat up a bowl with quinoa, a black bean burger, spinach, hummus, and a fried egg. I read a few blogs at my desk and then eat with a friend once she's free.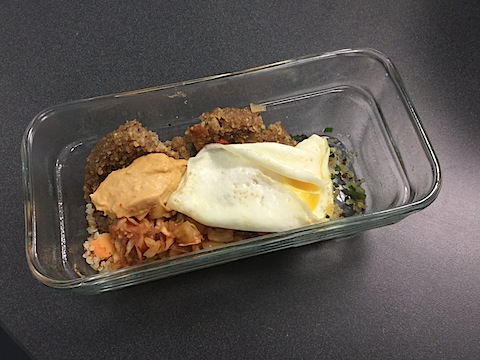 12:10 – I'm teaching study skills in one of the learning labs this year, so I give a lesson on establishing priorities to 6th graders.
1:00 – I do another classroom observation of a student.
1:30 – I join a teacher and the counselor and we meet with a parent and a new student who is having trouble adjusting to the school.
2:10 – I check in with another student who is struggling to complete her homework and is feeling overwhelmed.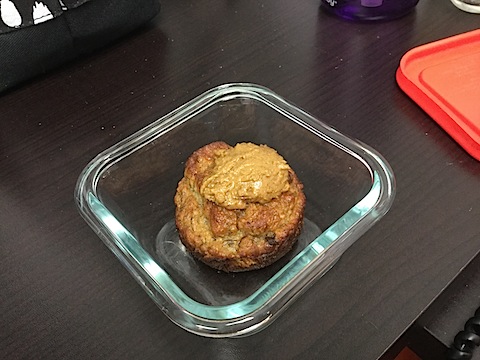 2:35 – I take a break and eat a coconut flour banana muffin with sunbutter, check personal email, and g-chat Matt to see when he might come home.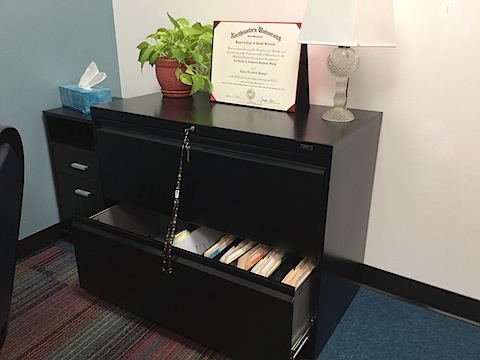 2:50 – We're in the process of moving some files, so I make labels for the new ones and move them into my file cabinet.
3:30 – I have carpool duty this week, which I actually kind of like because I get to stand outside in the sunshine!
4:15 – All the kids are gone which means I'm out the door (no one plans meetings for Fridays!)
And y'all know what I like to do on Friday nights – a bottle of wine and a little cooking!