I had a fabulous birthday weekend, and now it's back to normal life as a thirty-year-old! I didn't take too many pictures, but snagged a few from friends' phones.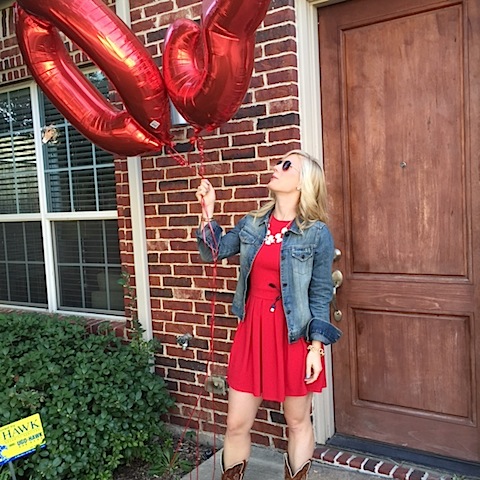 Matt and I picked up these fun number balloons and the cake (!) on Saturday morning, and then I met my friend Liz for a mimosa and a blow-out.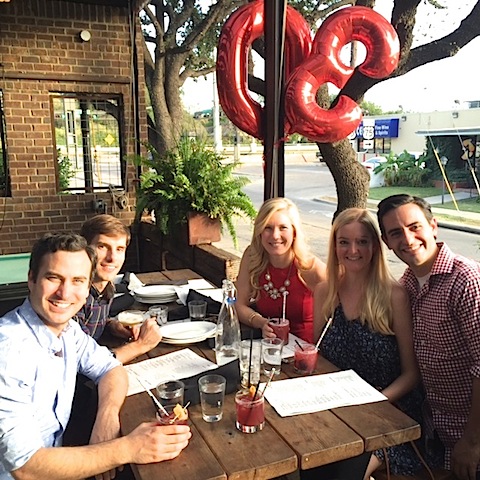 We started with some day-drinking at the patio of Henry's Majestic and then had an intimate dinner of about 20 at Origin Kitchen.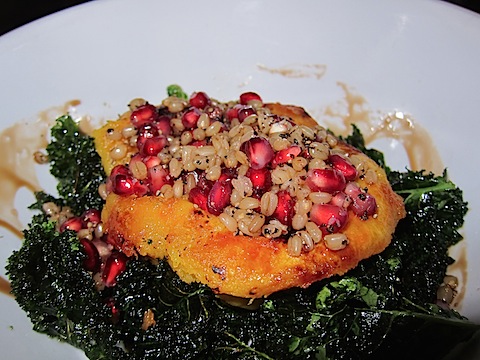 I ordered my obsession, the squash cup, along with the cornish hen that I split with Matt. Of course, a few bourbon and tequila cocktails were consumed:)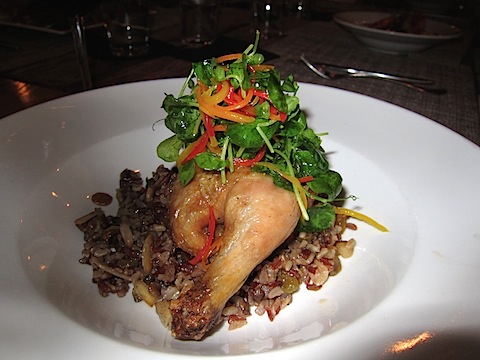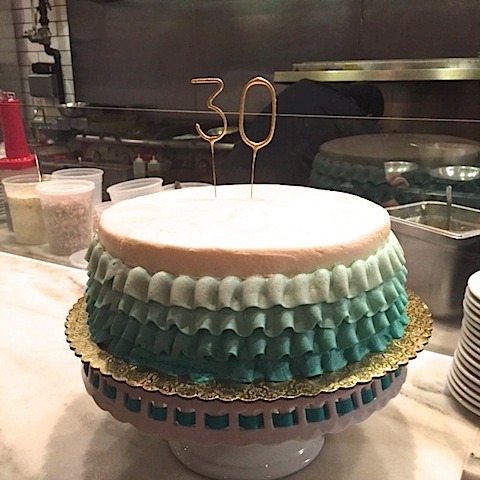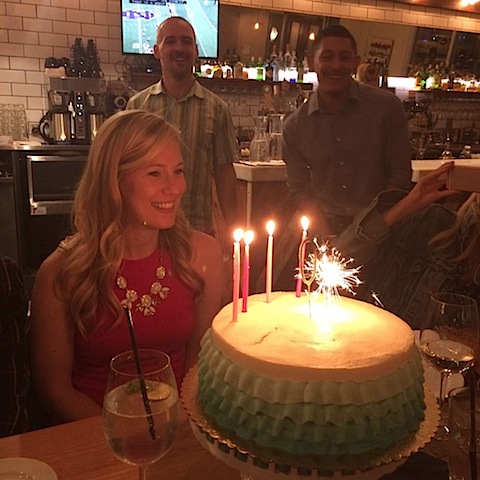 My cake was a gluten free vanilla with coconut filling and a boatload of buttercream ruffles from Society Bakery.
After dinner, we had a few friends over to light the fire pit on our roof deck, and at midnight, we toasted sparkling rose to the new decade ahead. It was the perfect ending to an amazing night.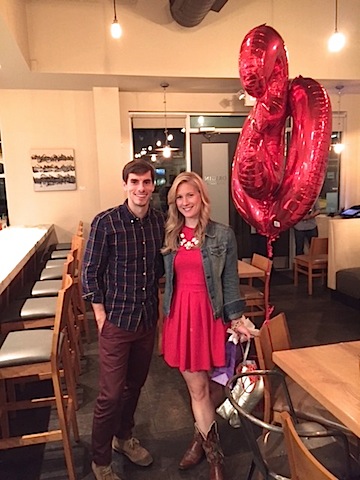 Sunday was my real birthday, but since Matt and I splurged last weekend, it was pretty low-key. I enjoyed a few cards and phone calls, a run in the neighborhood, and a giant portion of mole enchiladas + guac at Vera Cruz.
Adios.