Hello, friends. What's new? There's nothing too exciting in my world. Is it ok to start counting down the days until Thanksgiving? I came down with a cold last week, and it's been lingering for days now. Thus, we had a really low key weekend.
I've discovered a new Asian-fusion place, so Friday we got takeout and stayed dry from the pouring rain inside on the couch. We watched Jurassic World, and I quite enjoyed it. Loved the panoramic view of the park when they first arrive! And it was fun to hear some of the same beautiful theme songs from the original.
I did some fall shopping on Saturday and got my first ever iPhone from my parents for my birthday! I'm a big fan of Apple, but have always had a Samsung phone. I'm loving it so far, and was especially excited to see all my music magically appear.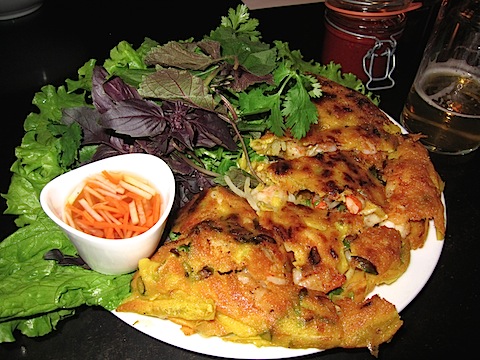 That night, Matt and I checked out a hole-in-the-wall Vietnamese restaurant in our neighborhood. Having a cold made me want all the ethnic food. We started out with the sizzling shrimp cakes and I was obsessed. I don't get to eat much fried food these days, because of the whole GF thing, so this tasted amazing.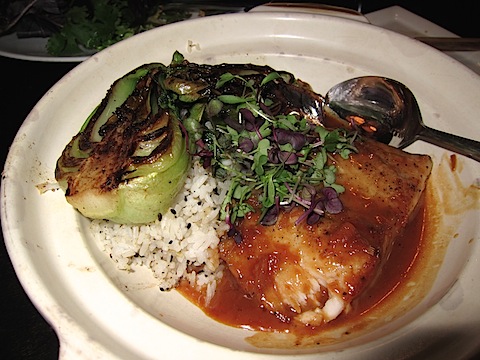 We split two entrees: the clay pot caramel barramundi with ginger rice and bok choy,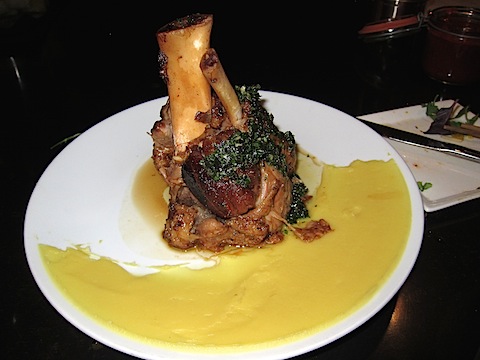 and a giant pork shank with sweet potato puree. Both dishes were phenomenal and I can't wait to go back!! The pork was so big, that we brought home about half the meat, and made an awesome breakfast hash on Sunday morning.
I'm hoping I feel normal by this weekend because we have a Halloween party to attend! Are you guys dressing up? I love hearing about creative costume ideas.