Settling into 2016 feels nice. Although it was only a 4 day week last week, I was tired! I'm glad to be back in the grove this week.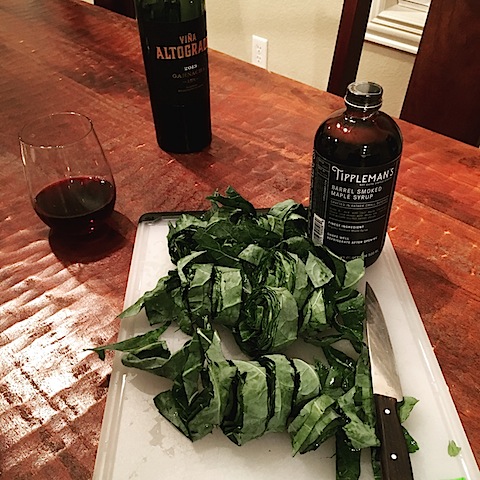 We stayed in on Friday and made a dinner of pork chops with jalapeño cranberry relish, sweet potatoes, and collards. Matt's sister sent us this awesome smoked maple syrup and we used just a dash in the collards. It's fabulous with bourbon too.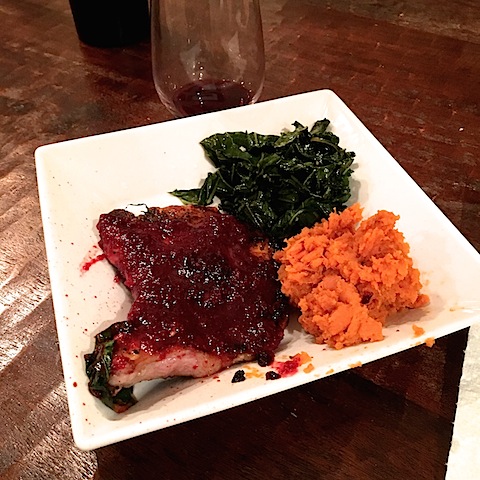 Saturday, was all about catching up on life. But first, I tried a new boxing class at the gym – it wasn't my favorite, but I'm sure it would be a great addition to the rotation. Then, I cleaned, laundered, swept all the leaves out of the driveway, ordered prints for some empty picture frames, got a new welcome mat, and filed my receipts. I love how motivating a new year can be.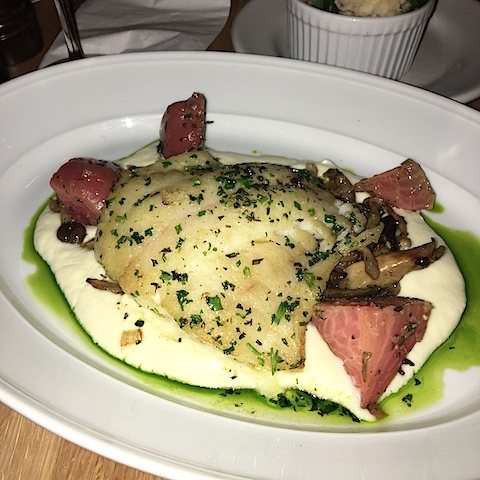 Matt and I wanted something causal for dinner, so we tried a new bbq restaurant, 18th & Vine. I hadn't heard much about it, but it totally exceeded expectations. We shared the grouper with sunchokes, beets, and mushrooms plus a bbq plate with brisket, ribs, and pit mashed potatoes. Bbq enthusiasts might be disappointed in the portions, but it was actually nice to leave without feeling gross. The ribs were phenomenal.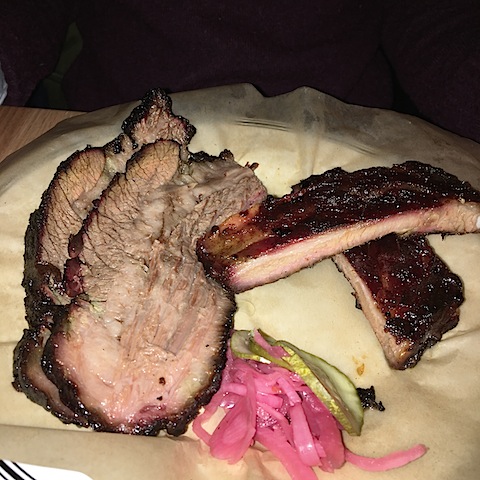 Sunday involved pancakes, spinning, grocery shopping, and meal prep. Plus a crockpot meal and the Golden Globes. Tis the season for great tv. Speaking of tv, I caught an episode of Sex & The City tonight – I had forgotten about this gem! I might just watch it from the beginning to celebrate being in my 30's. It's different watching it now versus watching it at 19.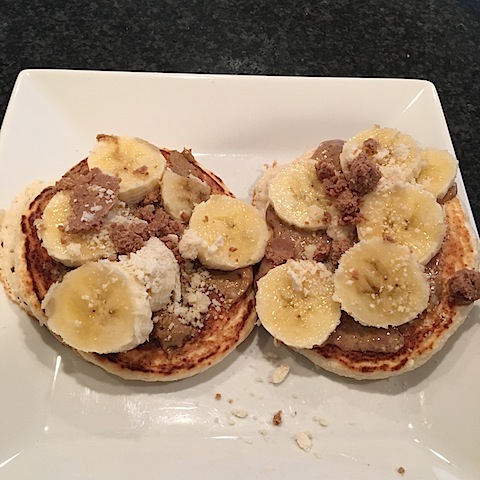 I'm currently watching the debate…I won't comment:)
Gearing up for a fun weekend with guests!! See ya.