Happy last week in January! It has become a surprise short week, thanks to a lovely stomach bug of sorts that hit Monday night. Before that though, we had a fun weekend.
Guac and tequila = sunshine and warmth. On Friday, we made margs with the last drops of this awesome reposado that was gifted to us last year. I hogged the chips while Matt told me all about his week, and then we sautéed some shrimp for tacos. I went to bed super early so I could go to the gym and straighten the house for Matt's sister – she was in town for work from San Fran (or SF as I'm told the locals call it) and came a day early to hang out.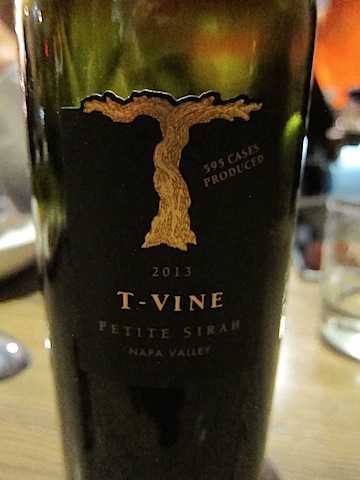 We had a relaxing lunch of [more] tacos at Velvet Taco, and then took a long walk to enjoy the sun. Early evening, we headed down to Bishop Arts for a little happy hour. We stopped at Bishop Arts Cider Co. to share a sampler. I LOVED the Cideways heavy hopped cider (Wow, I'm seeing now on that website that this is 9.5%!) We then moved on to Small Brew Pub where I had, you guessed it, a bourbon cocktail. Dinner was at an old favorite, Stock and Barrel. The three of us shared the above petite sirah and the blue crab dip.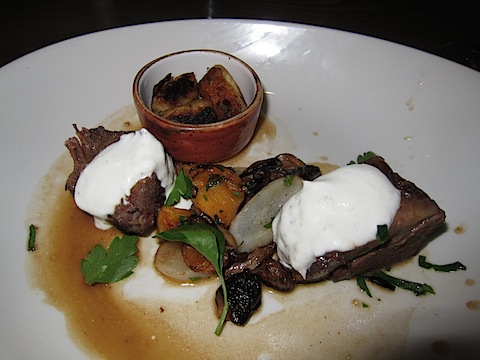 For the main event, Matt and I shared the short ribs plus the roasted mushrooms and the butternut squash hot pot.
Everything was amazing – I do declare this one of the best places for vegetable dishes in Dallas.
Sunday morning was so nice and relaxed – Matt brought Chelsea and me Starbucks before we were even out of bed! The two of them went to play pick-up soccer and I went on a perfect, leisurely run around the hood. We had 60 degree temps, so after showering + grabbing brunch, we went to Truck Yard for a drink on the back porch.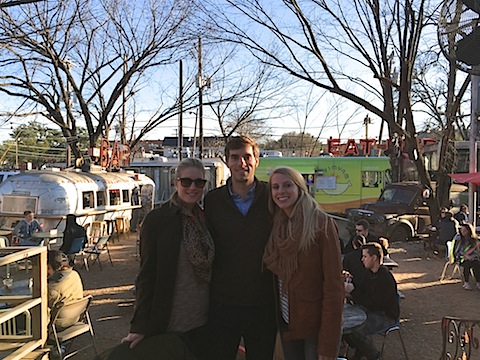 See ya in Feb.