Oh, hey. It's been a while and I'm sorry for that. I had a stomach thingy the week before last, and then this week had a bad cold that left me exhausted. But, this weekend it was back to normal. Matt and I had a lovely date night at the new Filament.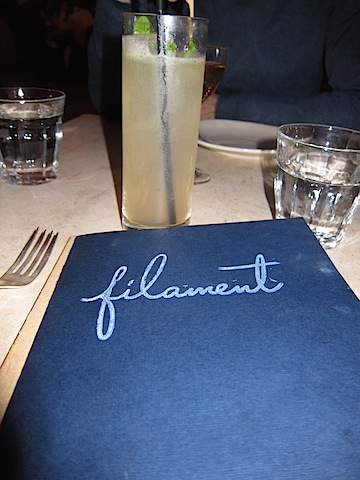 The restaurant was neat – an old warehouse-esque space with exposed brick and beams in Deep Ellum. The cocktail list was inspiring. I had a mezcal drink that was a nice combo of smoke and lime.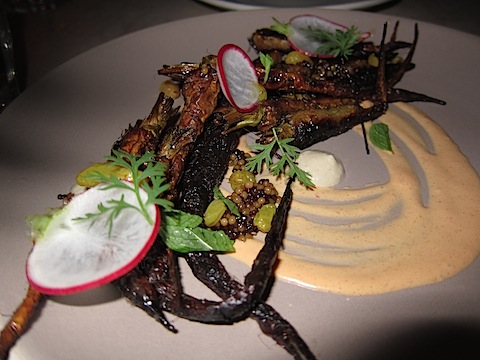 Although the restaurant has large plates, Matt and I went with small plates because it was impossible to narrow it down. We started with the roasted carrots with tahini above, and the grits with collards below. I think the grits were my favorite dish of the night.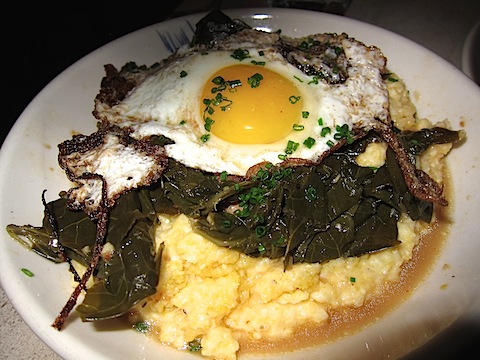 Our next plate was the pulled pork tamale with charred pepper salsa and ham hock pintos – loved this one too!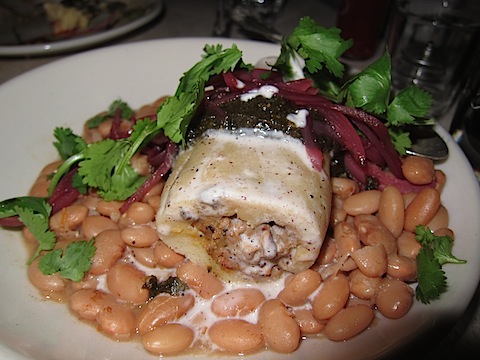 At this point into dinner, I think we realized we had ordered too much food! These are the berkshire pork ribs, which were just ok. I wish they had been more moist…I like ribs when they are super sticky.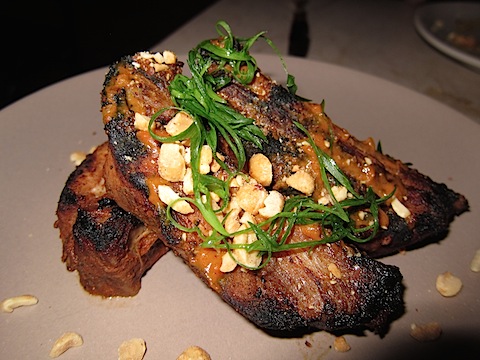 And lastly, the fried hot catfish, which was mostly for Matt. I tried a bite, but wasn't really into it…maybe just because I was so full?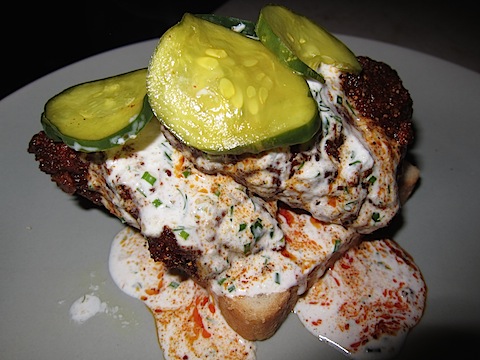 All in all, Filament was fabulous – just be prepared for some hearty southern food! Hope your immune systems are staying strong and you're keeping warm.