Last week was a special one, as I got to travel for work! I went down to New Orleans for the annual school psychology conference. Although the 8-6 conference left me too tired for Bourbon Street, I did have some good southern food at Bayona and Kingfish for dinner. Check out this fish taco platter.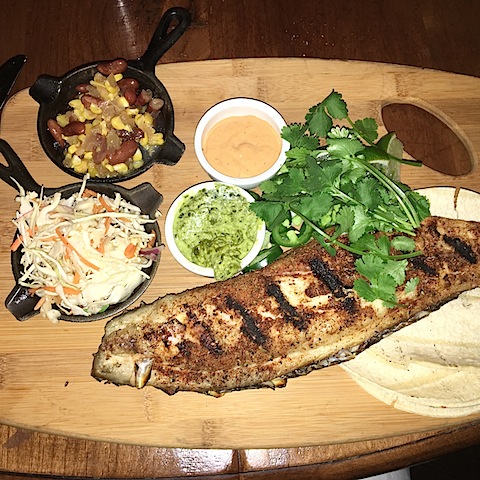 On my way to the airport, I also stopped at Seed Your Health for the cashew chili cheese fries, stuffed zucchini salad, and a raw carrot cupcake. I wish we had a place like this in Dallas!
The conference was great, and brought back so many fond memories of grad school. I haven't attended since 2011, when I went with most of my cohort.
I was a little tired and fooded-out [gasp] when I got home, so Matt and I took it easy and went out for Thai food.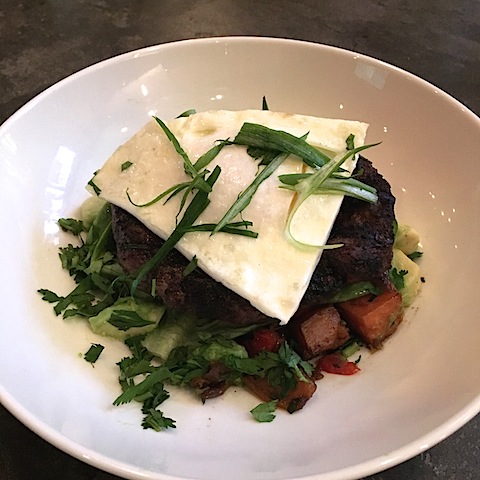 Sunday, we had a nice little V Day date at the movies. Have you guys seen The Big Short? I really enjoyed it and I liked that it was informative and entertaining at the same time. I'm glad I didn't know all the details of the mortgage crisis when it was unfolding.
We planned dinner at HG Supply knowing that a chocolate holiday was the perfect excuse to order the famous kettle bell. We kept dinner light, splitting a salad and a burger bowl, to make room for the bell.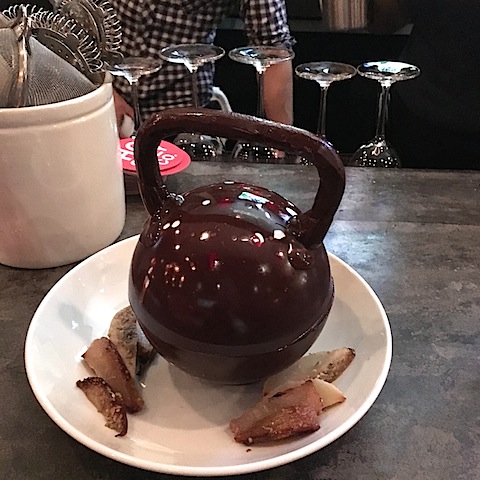 My anticipation has been building for two years! The server poured a caramel sauce on top, and we watched eagerly as the chocolate shell melted and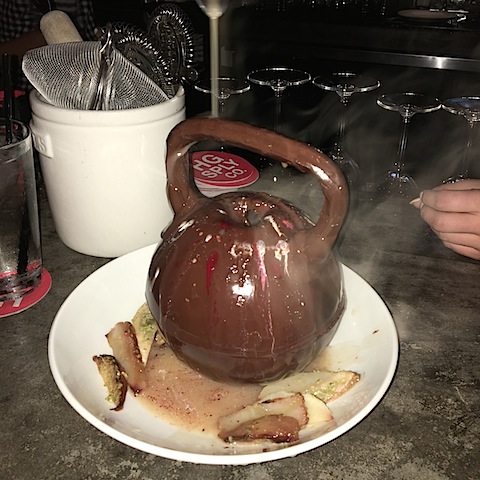 revealed a piece of pumpkin cheesecake with ice cream!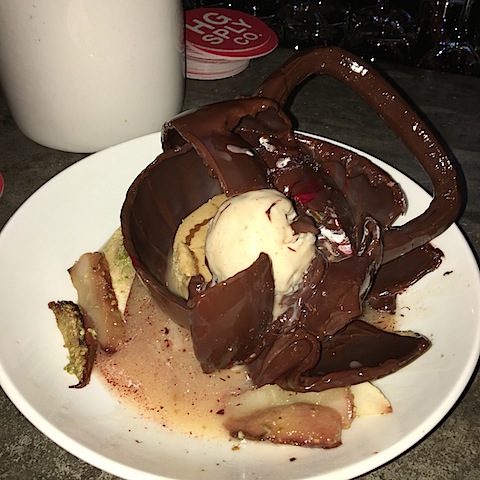 We didn't have any trouble taking it down.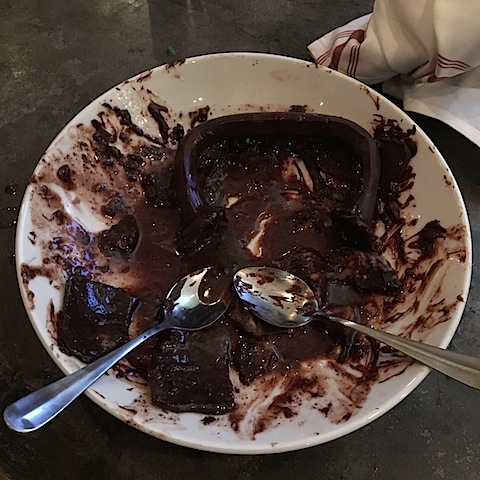 Tuesday, I got another sweet surprise. Matt had arranged for flowers to be delivered to school on Monday, not realizing that I had President's Day off. He tried to have them re-routed to our house, which resulted in deliveries at both locations! I think he was quite pleased with the 2-for-1 deal:)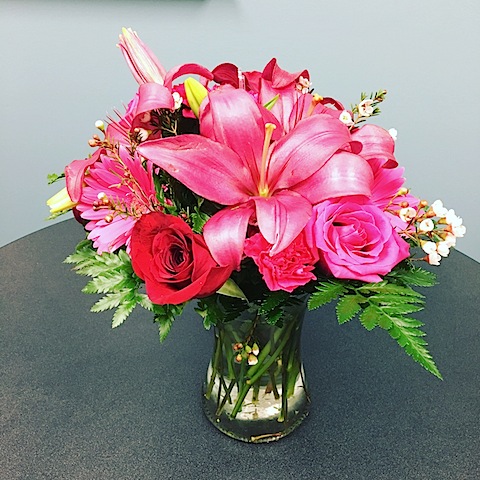 Good night.