Spring forward brought 88 degrees! I love all the green I'm starting to see. It must mean St. Patty's Day is near.
I had a low-key weekend that included a lot of odds and ends around the house. I love being able to open all the windows and have the fresh air sweep through the living room. Spring is probably the one time of year that I feel inspired to clean. And somehow I convinced Matt to do the toilets.
I switched it up on Saturday and did a Cardio Barre class, and I enjoyed the change of pace. Since the warmer weather has arrived, I'm been enjoying more runs outside and less time at the gym. We've only got a small window for comfortable running weather here. Matt and I met my friend Sara and her bf for a little day-drinking too on Saturday – isn't being out on a patio in the sunshine just the best?
As soon as the sun set though, I got chilly, and Matt and I were craving a cozy spot for a date. We headed over to Blind Butcher for some comfort food.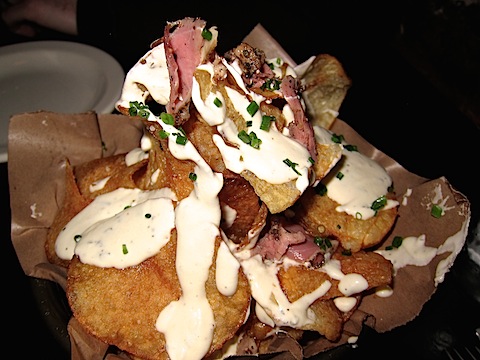 We ordered the house chips with beer goat cheese and pastrami. Loved the cheese, that's for sure.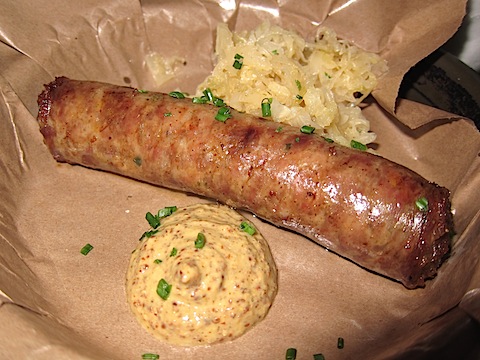 We also tried one of the hand cranked sausages – this was the bacon brat with sauerkraut and grain mustard. This reminded me of my childhood because we used to have kielbasa on the grill all the time:)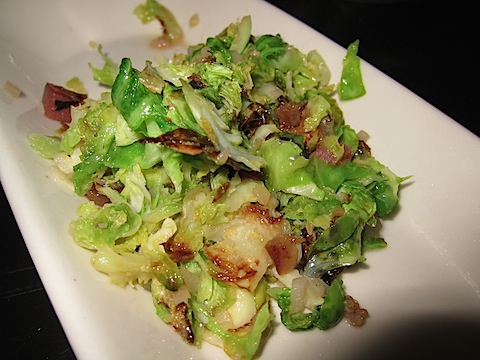 And lastly, the bacon brussels. These were delicious, but I was disappointed in the tiny portion. Give us some greens!
Sunday, we did tons of walking and ended up checking out two open houses (just for fun). I've been doing more meal prep on Sundays too, because I'm just so tired of packing lunches. Spring break is next week, and other than sleeping, I'm excited not to pack breakfasts and lunches and just be able to assemble something in the moment! We are also heading down to Austin for some r & r. I couldn't be more pumped, especially because spring break marks the final push to summer.
Is it spring where you are?