Hello. I owe you a post from my trip to hill country for spring break. Matt and I made somewhat last minute plans to take a road trip, and ended up booking 4 nights at Travassa Austin. We left after waking up on Thursday, and stopped at a classic bbq joint in Belton for lunch. We ordered the combo plate with pulled pork and brisket from Millers, and loved every bit of it (well, maybe not the onions:)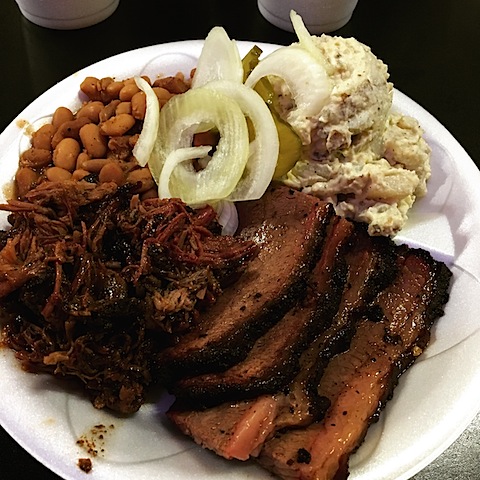 We arrived at Travassa in the afternoon and checked right into our cozy room – we got one of the last rooms at the resort, and though it was tiny, it was functional, with an awesome shower and small balcony.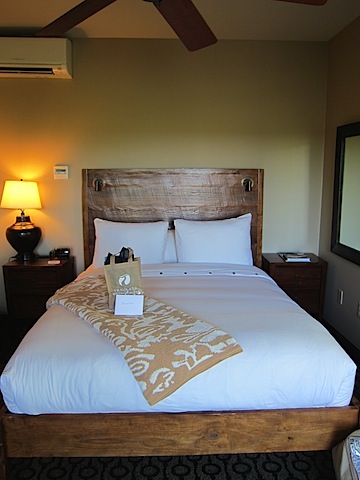 The bed with organic linens and down comforter was heavenly, and we there was a hand-written note and some of those maple-coated nuts waiting for us. Every day, housekeeping left us a little snack, and one day they brought a framed picture of Matt on the bike course.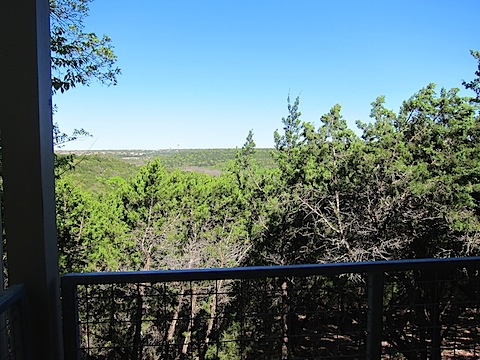 Travassa is an experiential resort with lots of activities – almost like a summer camp for adults. On our first afternoon, we set out on a short two-mile hike on the property and then relaxed for the rest of the evening.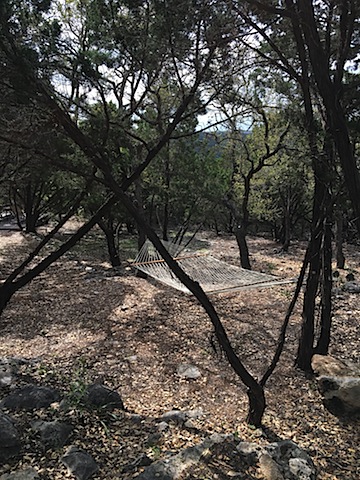 There's a farm-to-table restaurant on site. We ate most of our meals there, but explored the local area for a few dinners. On our first morning, Matt did a hatchet-throwing class, and then we both went on the farm tour to learn about the veggies grown on site and meet the chickens that produce all the eggs.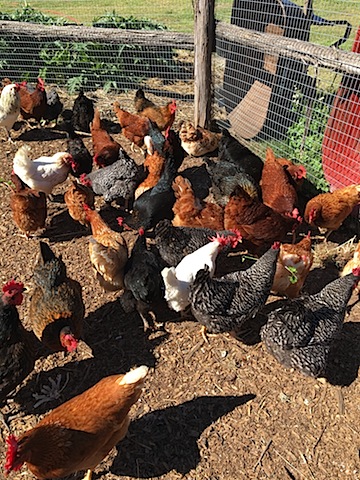 We sampled a lot of fresh greens and herbs and got to hold the chickens:)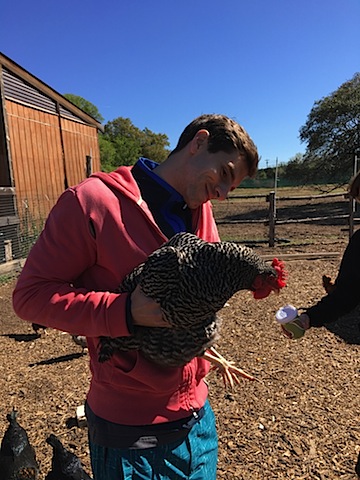 We also did an equine encounter one day, which was really neat, and probably my favorite activity. Each pair of people was assigned to a horse, and we spent 30 minutes or so grooming,and bonding with our horse. The wranglers who led the encounter explained how horses are experts in sensing your energy and will relax when you relax. The grooming was very therapeutic. Our horse's name was Pete, and I got all the tangles out of his mane:)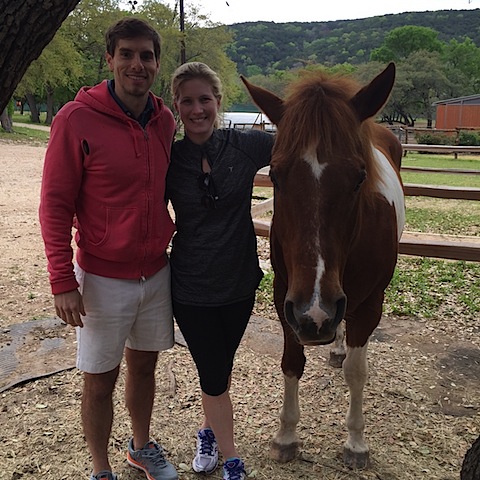 For the second part of the encounter, we each went into the arena with our horses and ran them around to establish leadership (is there a name for this?). It was amazing to see the houses respond to the energy of each individual in the arena. When Matt went in, Pete was super relaxed and wouldn't run at first – pretty funny since Matt is so laid back.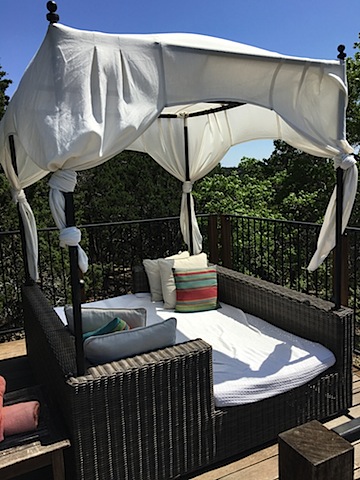 A couple of other things we enjoyed at the resort were a yoga stretch class, a guided meditation class, a tone and sculpt class, and a massage at the spa!!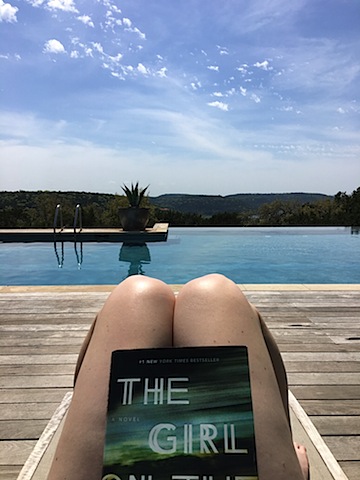 There was also a nice pool with an amazing view, so we spent a lot of time relaxing.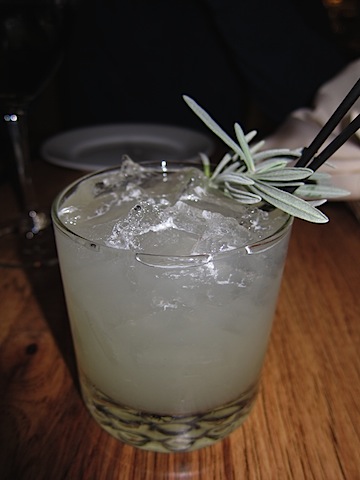 Almost all the meals we had at the restaurant were delicious – the lunches didn't seem to be as tasty as the dinners, but breakfasts were great. And I loved the cocktails made with herbs from the farm – this is a gin drink made with lavender.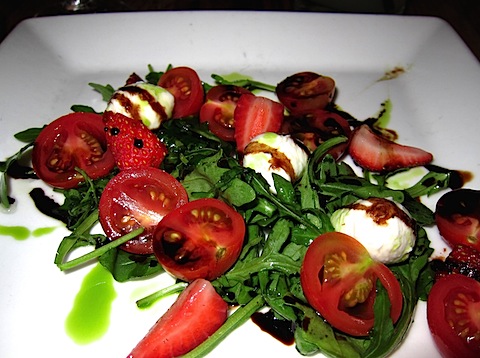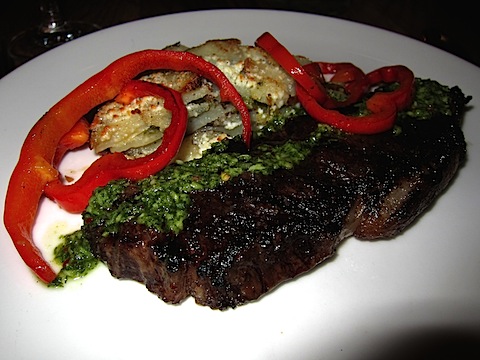 I had a phenomenal chimichurri steak. Oh, and there were so many gluten free items, including two dessert options every night, muffins at breakfast, and tons of entrees.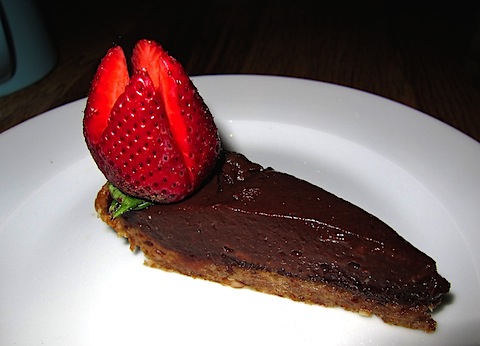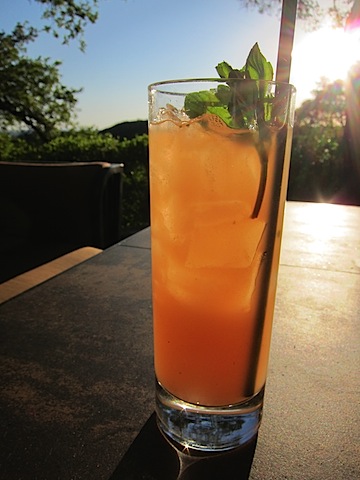 Dinner on our last night was probably my favorite – we watched the sun set with drinks, and then I had the most amazing braised lamb over blue cheese grits.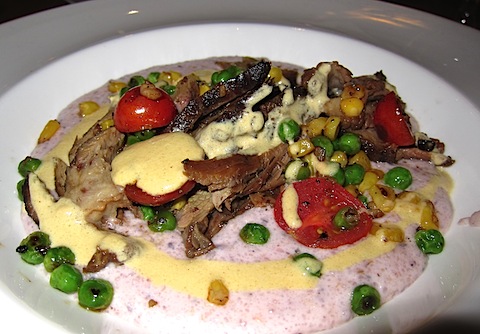 And a decadent flour-less chocolate cake for dessert.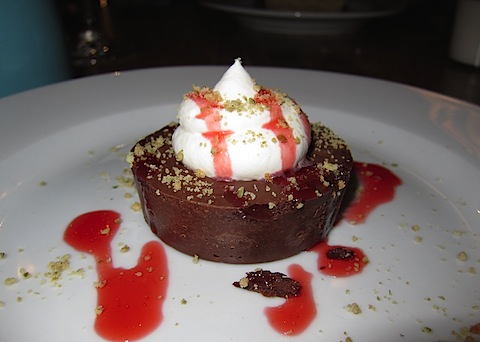 Matt's favorite part of the trip was the s'mores station.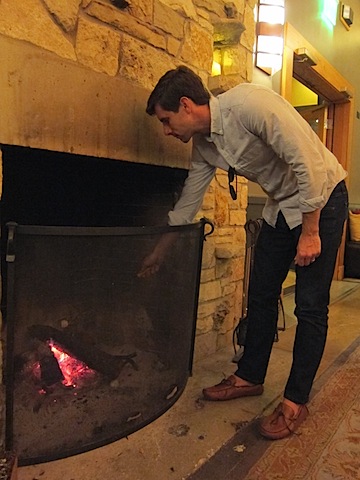 He carefully browned our marshmellows for our nightcap after dinner every night.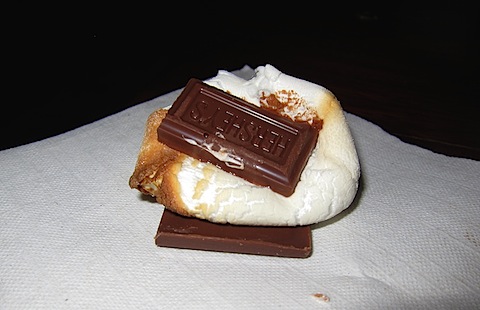 It was strange vacationing in such a quiet place for spring break, and settling into bed at 9pm each night, but it was probably the most relaxing trip we've ever taken. Oh, how things have changed since college. I came back from spring break feeling renewed and ready to go back to work, instead of being tired from flights, too much wine, ect.
Hope y'all have a great week.