We've had a fun couple of weekends over here. First, we had a local wedding to attend, which is such a rare occasion. I loooove going to weddings in town because it makes the whole event much more relaxed when you don't have to travel. Our friends Alex and Akshay got married right around the corner from our house at the beautiful Robert E. Lee park. Though it was a chilly day out, it was absolutely gorgeous!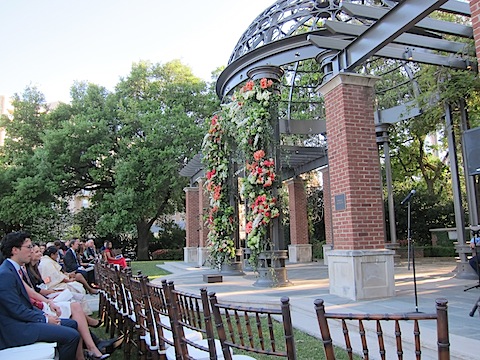 The ceremony was short and sweet and then we got the party started!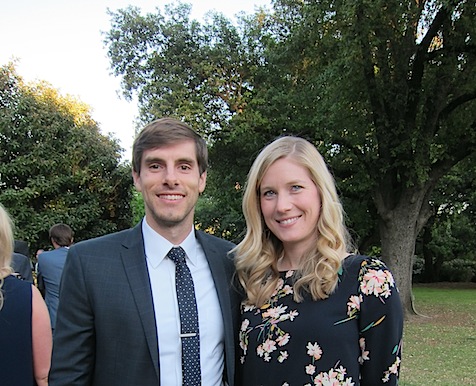 The decor was beautiful – very elegant and perfect with the natural backdrop.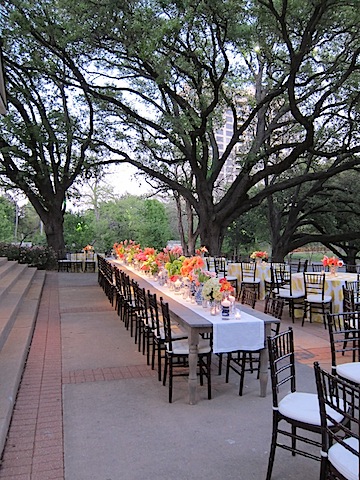 We snagged a table with Matt's co-workers, so I didn't end up snapping pictures of dinner. There were stations with filet, pecan-crusted chicken, and an asian-inspired fish entree. I loved the antipasto display with dried fruit, cheese, and nuts.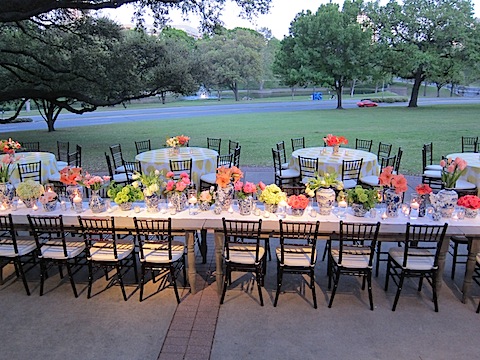 There was an impressive band that actually played a lot of mashups, so it was a fun night for dancing.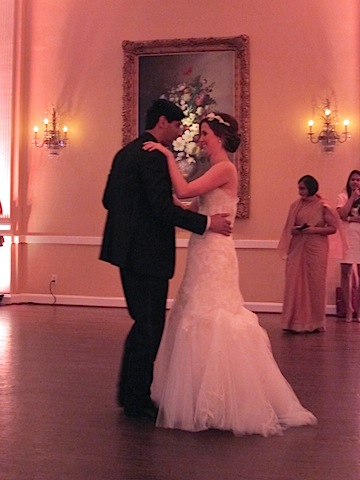 And check out the cake!!! I ate the icing off a couple of pieces:)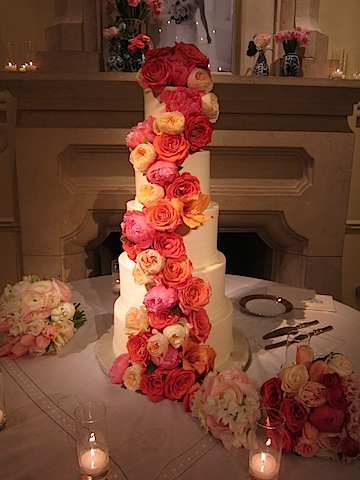 Matt and I also had a date night at the fabulous
Madrina
. We had high expectations after our
last visit
, and I think it was even better!!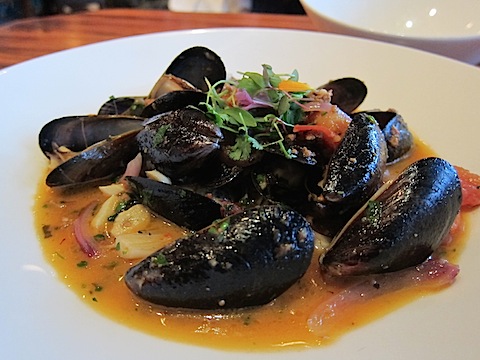 We began with spicy mussels with yuca fries – I so enjoyed dipping the fries into the broth.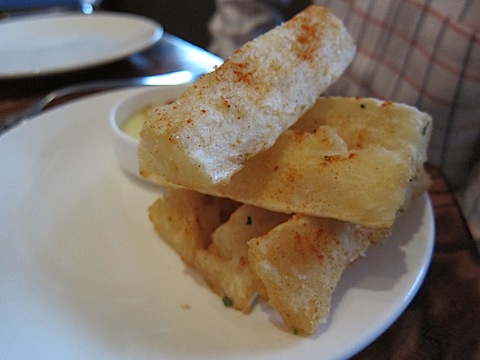 We couldn't resist ordering the wild mushrooms again. Ohh, that chipotle cream is divine!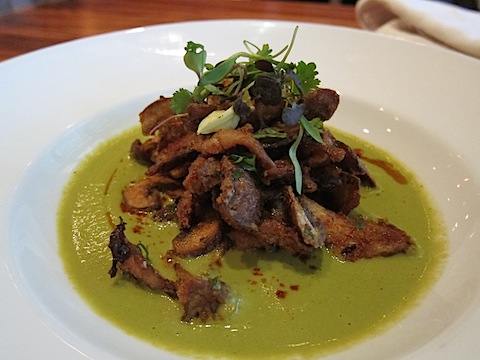 For entrees, we tried the duck confit tacos,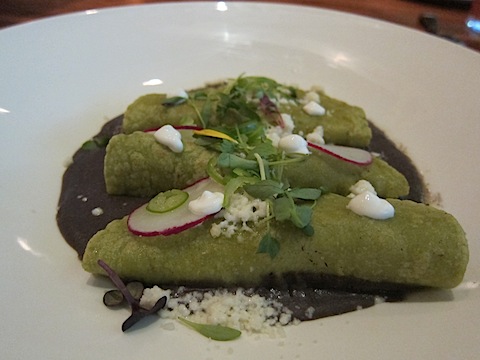 and the lamb with lentils and sweet glaze. Both dishes were delicious. I think Madrina does a wonderful job capturing both French and Mexican flavors, which makes for a unique menu.
What's new in your world?