Hello! I'm sitting at the airport on my way to Matt's college reunion, waiting on a two hour delay:( I'm officially finished with the 15-16 school year though! Woohoo!
Last weekend, Matt's parents came to visit and we had a fabulous time! We cooked for them on Friday, and then I took Matt's mom to the gym on Saturday. I haven't felt that great doing yoga lately, so I did some lifting while Candace went to a vinyasa class.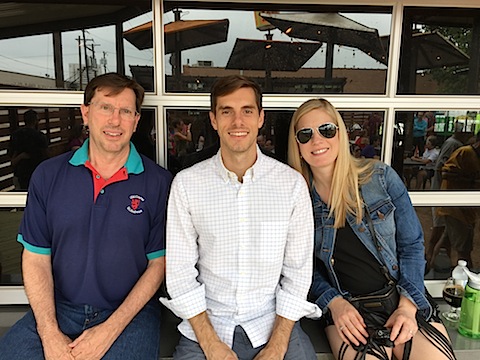 And then we all went to the Deep Ellum Brewing Co.! I hadn't been before and the atmosphere was really fun. I think everyone enjoyed the beer. I sure am craving a cold one these days. It was pretty hot and crowded though, so we went to a different bar and watched the soccer game.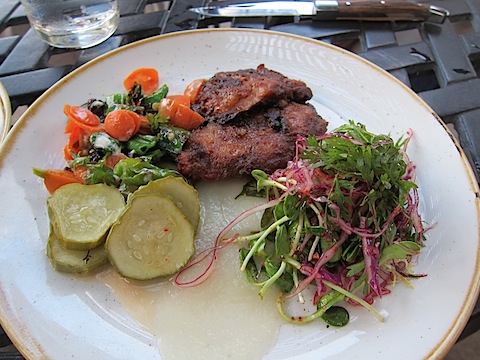 For dinner, we check out the new Wayward Sons. We shared a bunch of apps – the mussels with chorizo, the goat ricotta, and the beet chili. They were all good, but I think we were most impressed with the beet chili because it tasted like the real thing sans meat. Matt and I shared the lamb brisket with pickles and carrot salad as an entree and it was sooo good.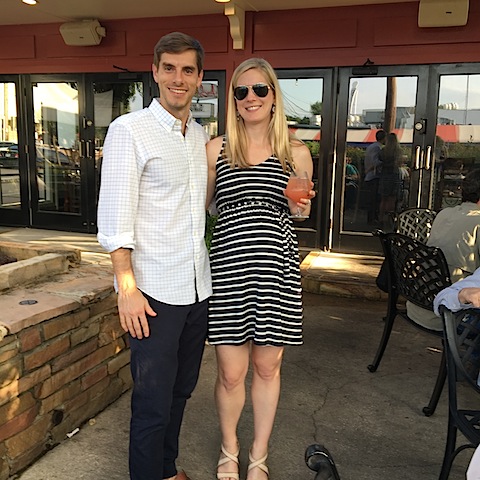 For dessert, we checked out the new Joy Macarons, and I was delighted to find they have macaron ice cream sandwiches! Matt and I split the cinnamon, and it was incredible.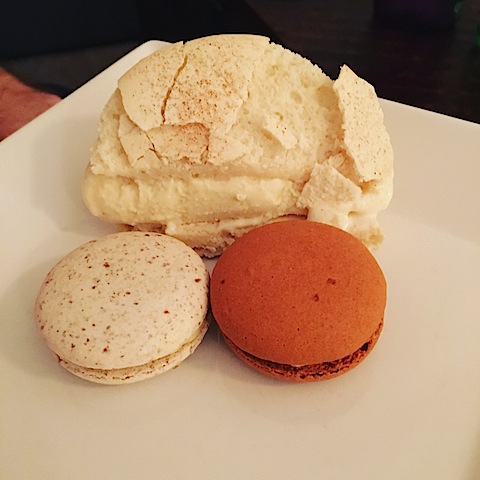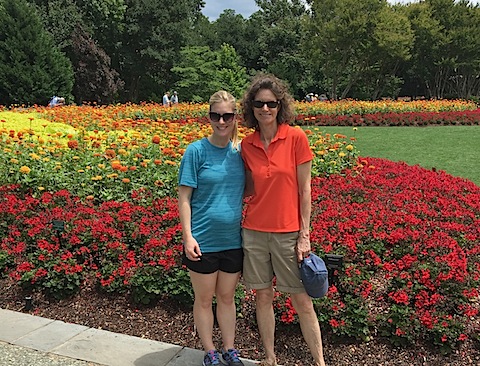 Sunday was hot and muggy, but we still ventured to the Dallas Arboretum to see all the flowers and enjoy a picnic along the lake. We purchased a membership for the year, so I'm looking forward to going back on a cooler day.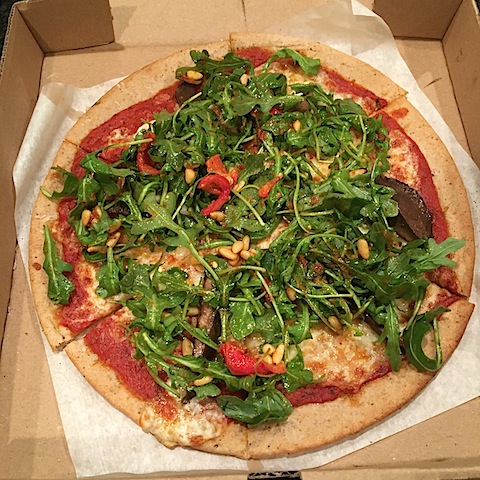 Dinner was our favorite Fireside Pies. Not only do we love the pizza here, but they have gluten free fruit that change with the season for dessert. We had the peach with praline ice cream!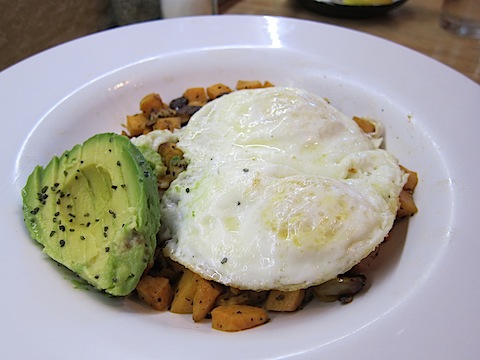 We ended the weekend with brunch at Origin Kitchen, where I couldn't resist getting the hash bowl: apples, cherries, pumpkin seeds, avocado, and fried eggs. Hits the spot every time.
If you live in Texas, I hope you are staying safe and dry. Happy summer.