-I think I'm nesting? We discovered some mold around our AC vents and had to move into the guest room while it's being remediated. As a result, Matt and I cleaned out our closet and old files, moved his office out of the nursery, and did a ton of things around the house that I may have put off for years!
-The timing of summer break has been perfect, as I have a surge of energy and have been running all over the city doing errands. I'm also sleeping in every day and it's the most glorious thing ever.
-Matt is on a local project these days, and it's so wonderful to have him around to make dinner with every night. I think he's been traveling for almost 3 years now and I love having him home!!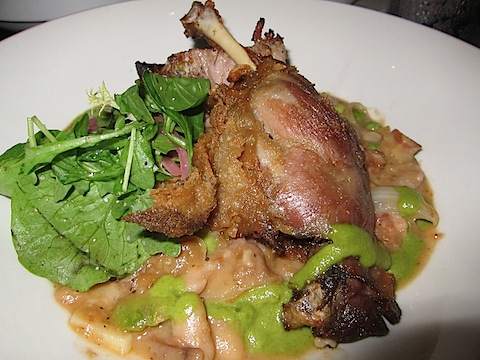 -We've also been doing lots of date nights – just little things like getting popsicles or renting a movie and then trying to visit some restaurants we haven't been to on Saturday nights. These snapshots are from a little French restaurant called Boulevardier that we tried last weekend. I had the most amazing cassoulet and the service was excellent.
-Any recommendations for a new tv show?
-I have an anterior placenta, so it took a while for me to feel any baby movement. Now, I'm getting consistent kicks and it's my favorite thing ever. I pretty much eat ice cream every night just so I can feel more of them.
-I'm very, very thankful for air conditioning. I'm dreaming of October.