Hello!
It's been a while since I've posted, as I've been out and about before I hunker down for these last few months. Matt and I traveled back to NC for a quick visit with my parents and a shower put on by the lovely ladies of the church I grew up attending.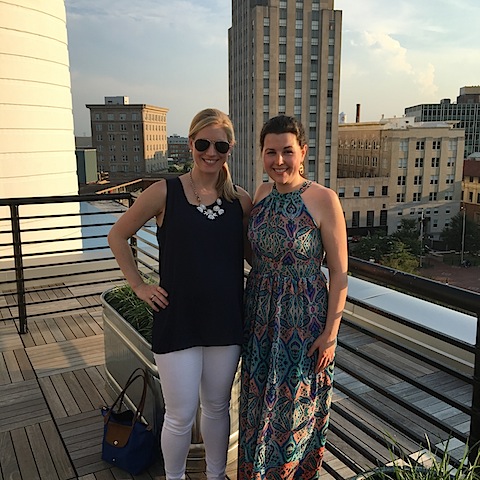 On Thursday, my parents took us out to the new Durham Hotel's rooftop bar, and we met up with my good friend, Brooke and her husband! My, Durham has changed just in the 3 years since we've moved. We had some appetizers on the roof, and then moved on to dinner at The Counting House, which had trendy and tasty small plates.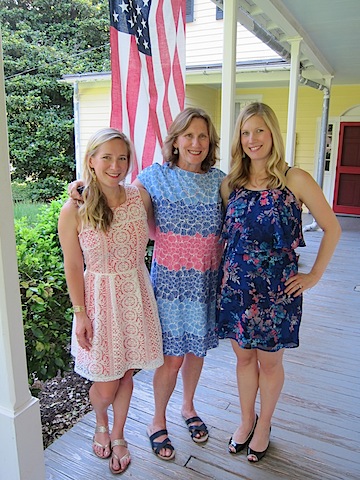 My mom and I did a little shopping on Friday while we waited for my sister and Mazen to arrive. Then we got dressed up and headed to the shower at our family friend's house.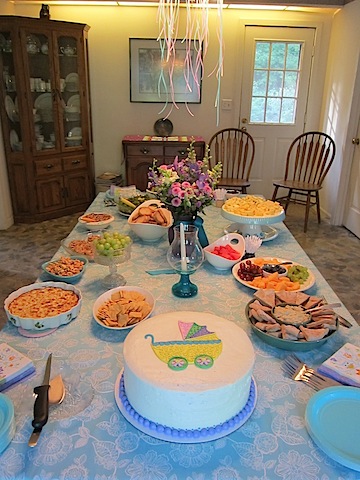 The hostess had an amazing spread of food, including gluten free pita bread (never had this!) and some great dips and spreads.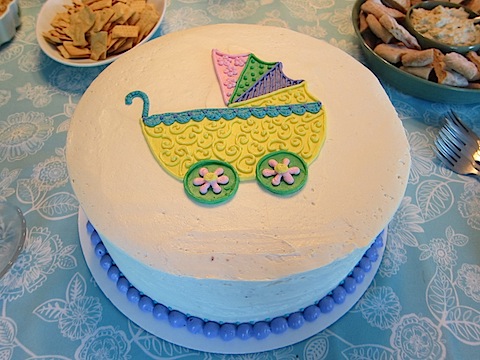 The cake is from Sugarbuzz in Cary!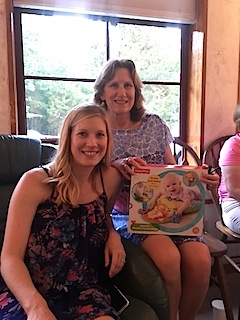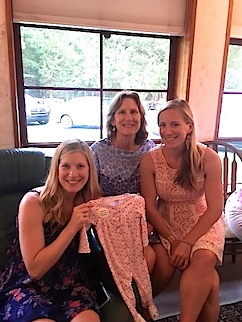 I was showered with gifts and advice from the guests, and got to catch up with people I hadn't seen in ages. The whole event felt kind of surreal as I opened teeny clothing and beautiful blankets that are for a little person!!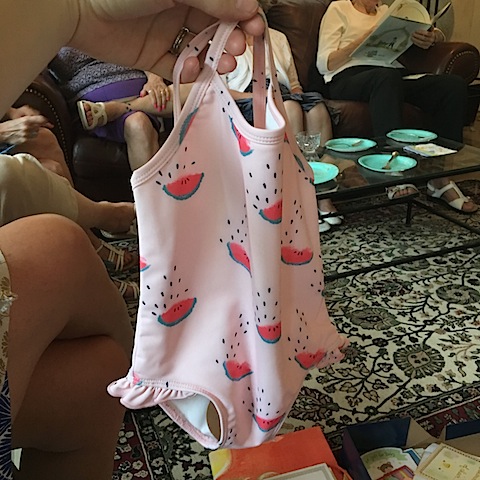 This bathing suit from my sister – so adorable!!
The shower made me feel so grateful for the people in my life! But, it also made me feel a bit anxious, because 3 months still feels like a long time before I might actually have a healthy baby. I guess you never stop worrying!!
Thanks to my mom and Lisa for making the shower happen!
I'll be back with another post from the second leg of the trip…