As you probably gathered from Instagram, Matt and I took a babymoon to Bermuda! We wanted a low-key beach vacation, and since so many places have Zika, we landed on Bermuda. I hadn't heard much about it before we went and have literally never met anyone who has been (aside from a cruise stop) – I'm so glad we discovered this gem that's so close to the east coast, because it's an amazing little island!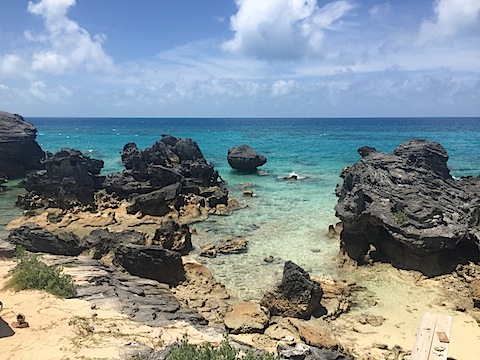 We spent our first three nights in St. George at a little bed and breakfast called Aunt Nea's. I'd definitely recommend the inn for a low cost option, although I'd stay away from the Coral Room – we ended up moving after the first night (we had some ant issues, which are very common in Bermuda), and the main rooms inside the house are so much more comfortable. The inn is a block or so up a hill from the quaint town of St. George and about a 15 minute walk to a few local beaches.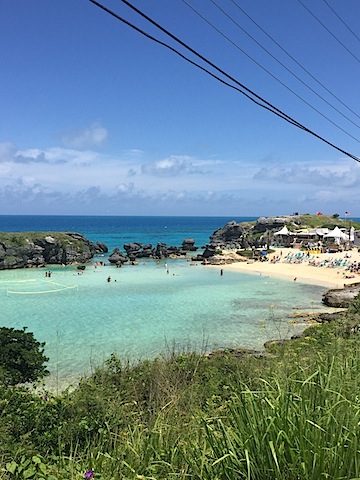 Our first full day in Bermuda was Matt's birthday, so I took him to Tobacco Bay to drink beer and eat jerk chicken sandwiches. I enjoyed a lot of club sodas with lime on this trip! It was a fun beach with a DJ, and a protected swimming cove.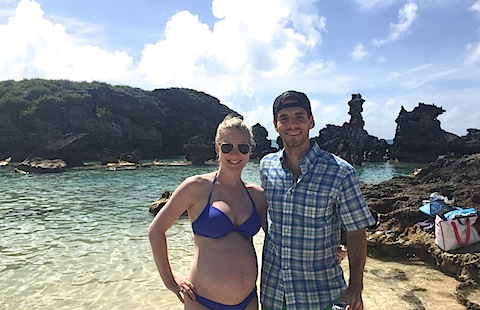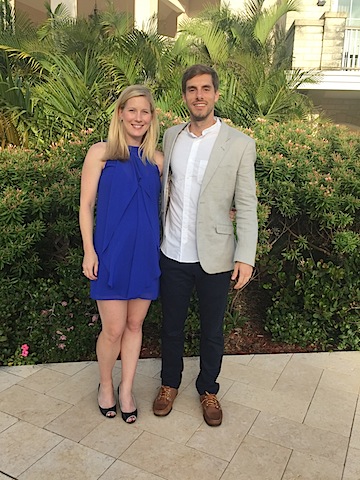 For dinner, I surprised Matt with the 7-course tasting menu at The Point. They were able to adapt the menu so that none of the courses contained raw fish or gluten, so I was impressed.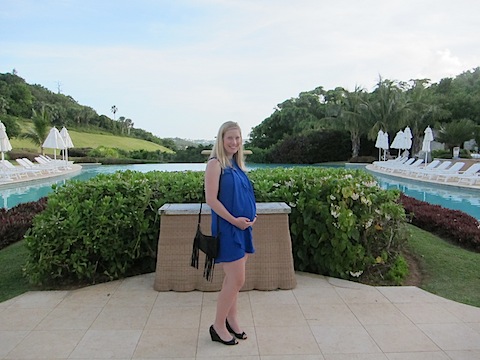 The service was excellent and they brought us free champagne at the end – Matt was happy to drink my portion, although I did enjoy a few sips and it was heavenly.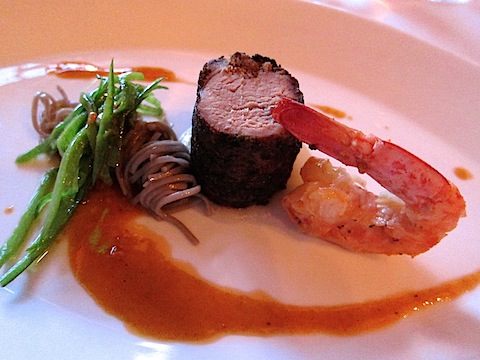 On our other full day in St. George, we took the mini bus over to Clearwater beach and walked through the Cooper's Island Nature Reserve. There were gorgeous coves with no one on the beach! Why isn't everyone here??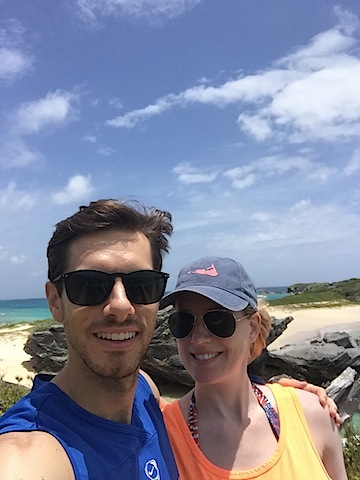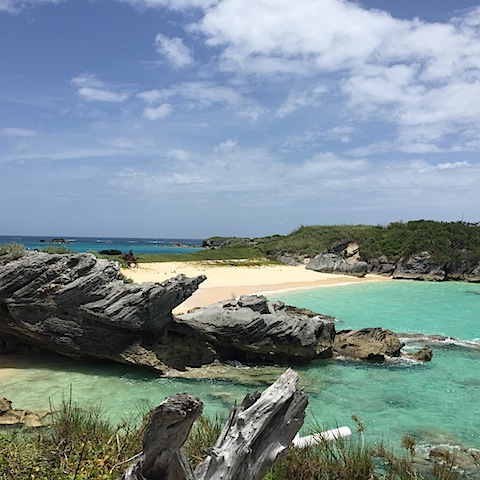 We really loved this area, although there was only one fish shack with very limited options, so we should have packed a picnic.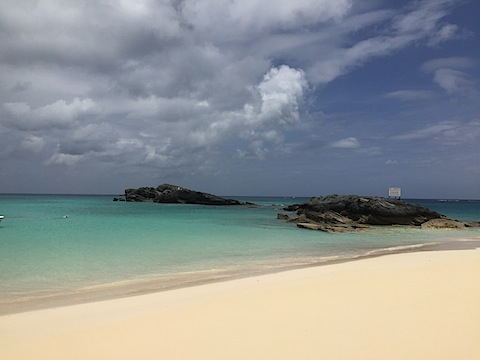 We dined at Tempest Bistro that night – one of my favorite meals of the trip!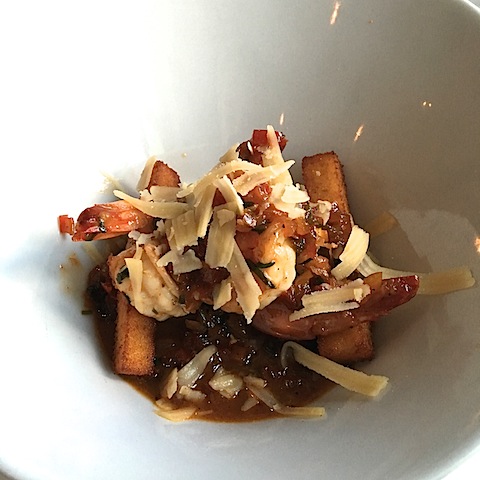 The next morning, we hopped in a 30 minute cab for a week in the main city of Hamilton. We stayed in the newly renovated Hamilton Princess and LOVED it.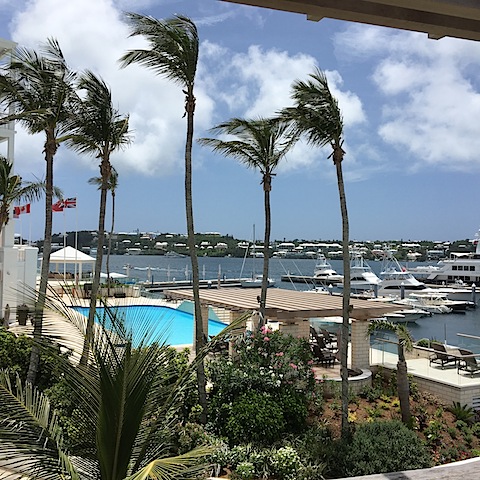 Although the Princess isn't on the beach, it's in the main harbor and has beautiful views from two pools. They have a brand new beach club, that's about a 20 minute shuttle ride away.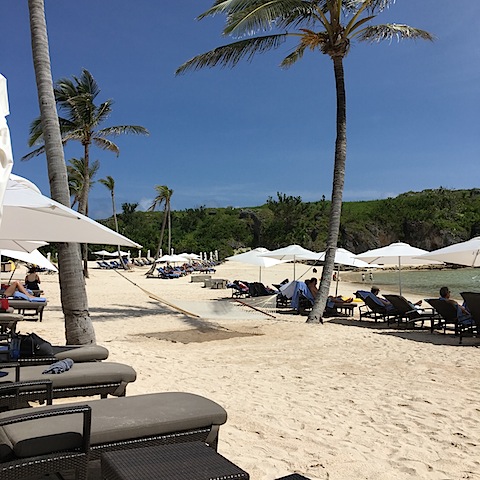 There's also an amazing new Exhale gym and spa and the updated rooms are perfect. You can't rent cars in Bermuda, so we opted to stay in town so we could walk to dinner each night rather than rely on expensive cabs. This meant a little more effort to get to the beach each day, but since we explored a couple of different beaches, it worked out well. More about our stay in Hamilton in my next post. See ya.