Thank you all for your sweet comments and congratulations! We sure are proud parents 🙂
As you can imagine, there's been a lot to adjust to in the past two weeks. I was surprised by how long the recovery took – I wasn't expecting the nausea and intense pelvic pain. But, at the two week mark, I'm finally starting to feel like myself. We were beginning to get into a routine. However, Emerson had to have a procedure done for a tongue tie and a lip tie, so that's set us back a bit this week. I can't stand to see her in pain! She's super snuggly and becoming more alert every day.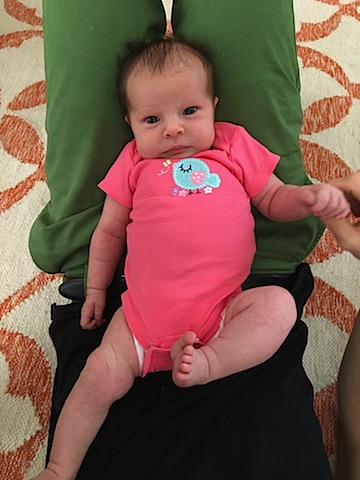 My parents were in town last week and they were such a big help, letting Matt and me sleep from 6 to 9 AM each morning, keeping our house clean, and feeding us! We are on our own now, but my sister will be here next week when Matt goes back to work.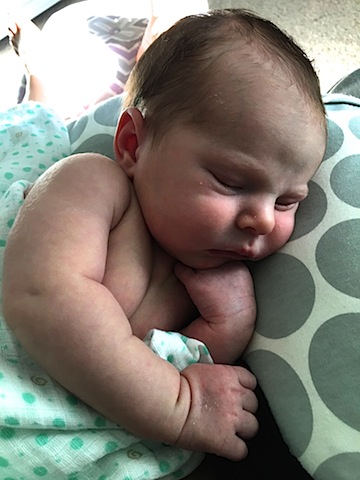 I intend to post Emerson's birth story here at some point. I hope all is well with you guys!