-I started a little bit of exercise last week and my body feels like an old man. My pelvic bones still ache and are not quite back in place, and my back hurts most days. I had a massage and went to a prenatal yoga class (with Em!), and things are starting to feel more normal.
-We were lucky to have two great date nights last week – feels like our pre-baby life! Our friend works for the Mav's and gave us tickets to a box suite which was totally empty, and then we had a great dinner at a new restaurant called Sugarbacon. Both times, Emerson passed out in the Solly wrap and didn't wake up until we were back home!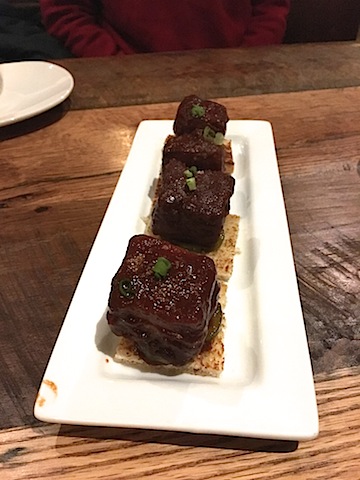 Sweet and sticky pork belly, the sugarbacon
-I had this cutting board and I loved it. But when the handle broke, and they didn't have any more in store, I got this one, and I love it even more. It's a perfect cheese board too. Matt makes us a little sampler each night before dinner, and it's become our end-of-day ritual.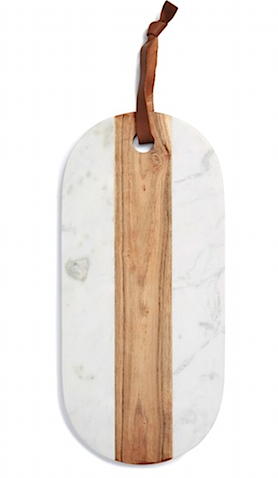 When does the poop slow down? It's still coming after every feeding.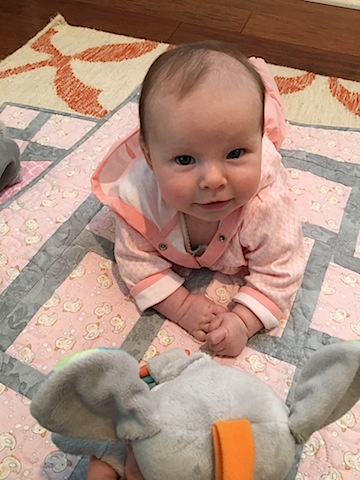 -Smiles, lots of smiles, are bringing me so much joy!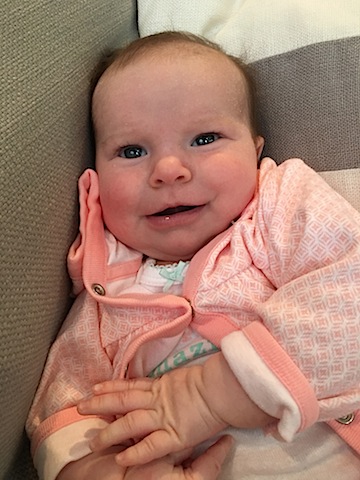 What's on your Christmas list?