We had a fun week of visitors last week – Matt's sister was in town for work and got to meet Emerson for the first time, and my mom came back to visit towards the end of the week.
We took Matt's sister, Chelsea, out to dinner at one of our favorite restaurants – HG Supply. We always enjoy the bowls there, and I had my first cocktail since giving birth! Emmie loves to sleep in the Solly wrap, and it has been so nice to go out to dinner when we have family in town.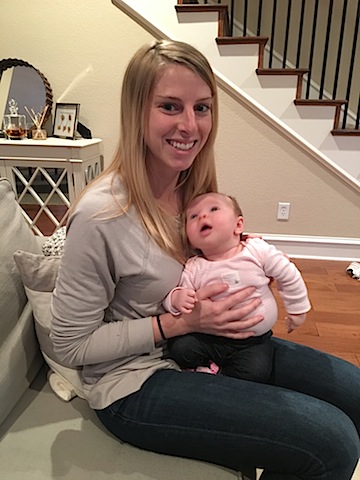 My mom arrived on Wednesday, and I was able to go get a haircut for the holidays. It's funny how just getting a shampoo feels like the most luxurious experience now. We went to the mall, and finished up all of the Christmas shopping. Although we wanted to try to see Santa, the line was crazy. Maybe next year.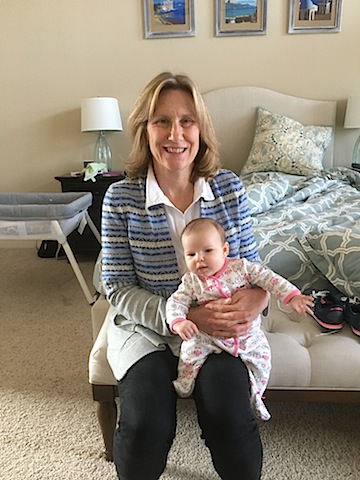 We also enjoyed an awesome dinner at the new pizza place down the street, Pie Tap. We're getting a Mellow Mushroom one block over, so soon there will be three pizza places with awesome gluten-free crust within three blocks! Good thing we love pizza.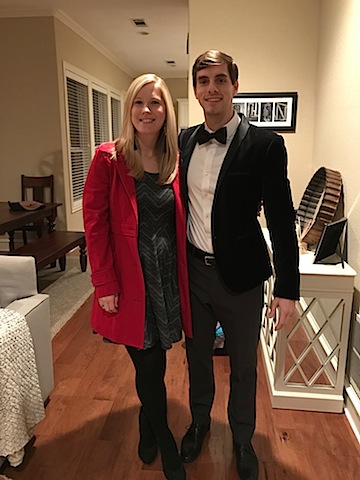 Saturday night was Matt's holiday party, so we went out for the first time without baby! The night was a little rushed, as we tried to fit a pre-party, the main party, and a friend's party into a five hour block of time! I really wish we had more time to spend at the main event because it was hosted by the Perot Museum. All the exhibits were open and it was such an awesome venue! We visited the gems exhibit and the birds of paradise exhibit before moving on. It was so nice to have a date night with Matt, although I was pretty excited to see baby girl when we got home. I went to bed a lot later than usual and was oh so sleepy on Sunday morning. Thanks to my mom for babysitting.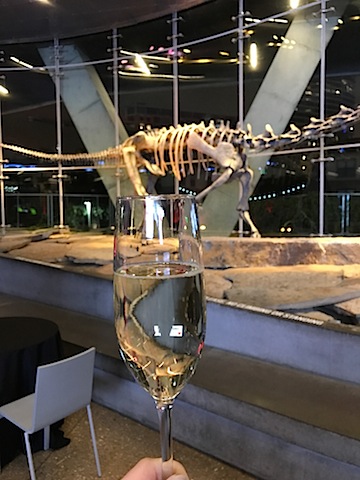 We're heading to a lake house near Austin for Christmas with our families. I'm a little overwhelmed with my to do list this week, because it takes me twice as long to get anything done! Hopefully I'll be able to relax once I get there. It's also crazy to think that after the holidays, I go back to work. I'm ready and not ready at the same time!
Happy holidays!!