Whew. Life sure is a whirlwind these days. I'm back in the swing of things at work, but I'm still feeling tired with the early morning wake-ups. My days are a lot busier now that I'm only on campus 3 days a week – the time flies! I absolutely love being at home 2 days at week, and am SOO happy I asked for more flexibility. I really miss Em when she's in the nursery, but I know she is enjoying being with the other babies. We both got colds last week, and then I starting running a fever last night – so many more germs now that we're out in the world.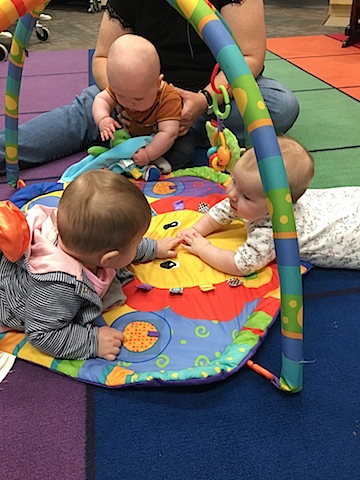 We've had some nice weather and fun weekends these past few weeks. We took a picnic blanket to a fun outdoor bar, The Rustic, and it was the perfect setup to enjoy a drink and live music with a little one. We also picnicked at the arboretum with friends, and their toddlers made me both excited and scared for what's coming next.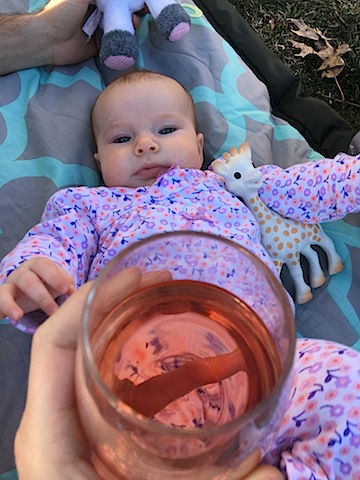 Matt and I had a fabulous date night at Dallas staple Lark on the Park – we had a cheese plate and red wine and the most amazing scallop and pork dishes. Even though Em was asleep in her carrier beside us, it felt like old times out on the town.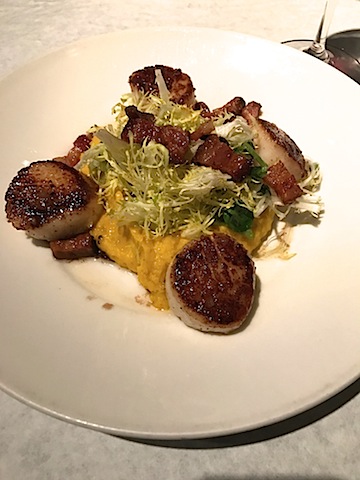 I'm a little lost in terms of blogging these days. We aren't doing as much exciting stuff, and I don't know how much you want to hear about life with a baby. Any requests?
Enjoy the rest of the week.