Hello! We're back from our spring break trip to MD and FL. Despite a few low points, we had a great time.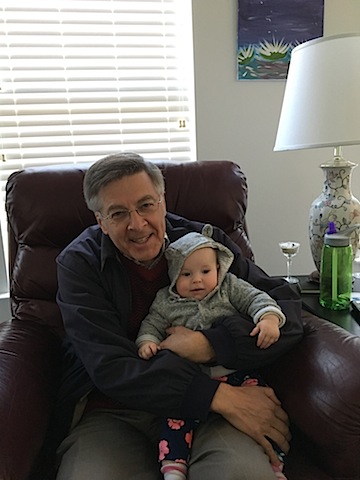 Airplane travel went great with Emerson, but all three of us got a cold during the first half of the trip. Needless to say, sleep was difficult. We had a blast visiting Matt's parents though, and enjoyed being able to relax at their house and catch up. My family even drove up for one night, so we had a big dinner out in Annapolis with everyone on Saturday night. And Emerson met her cousin Mazen for the first time! I only wish we could have stayed long enough for the weather to warm up – it was frigid.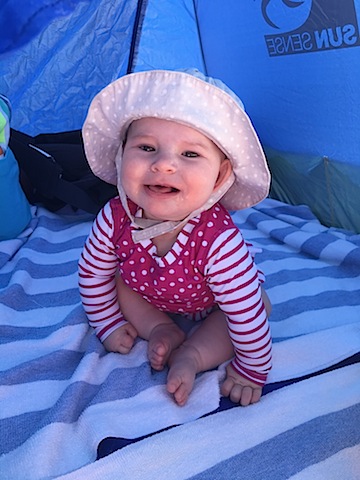 Sadly, that same cold front followed us to Florida, so we had to bundle up with towels until our last day. I actually think it was better to have temps on the cold side because we were able to put Emerson in the beach tent without her getting super hot.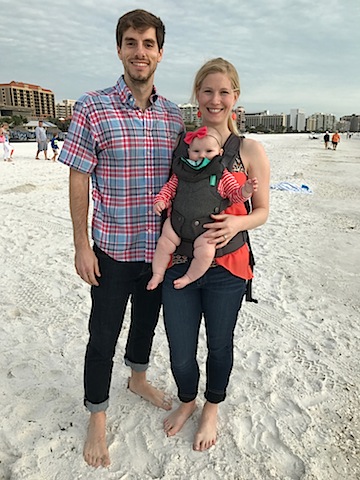 We stayed at the JW Marriott on Marco Island, and we loved the resort. The beach was big and beautiful, the food was great, and we enjoyed the live music and the view from our room.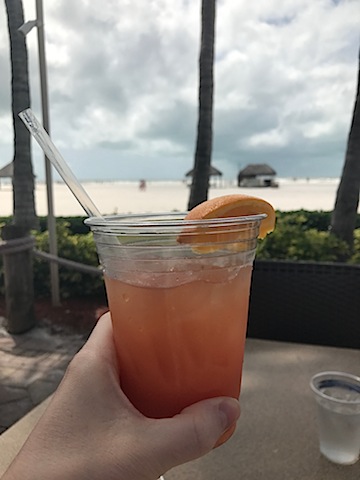 When we weren't eating or napping, we explored the local farmer's market, spent a day in Naples, and took a lot of beach walks.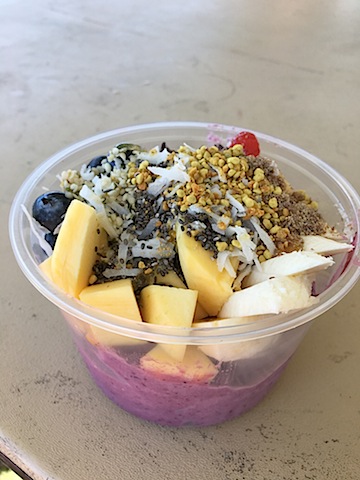 Although we had some trouble with Emerson in restaurants, I think she enjoyed the experience and was generally easygoing once her cold improved. Even though we had mentally prepared for a different type of vacation, I think Matt and I both had our moments of frustration. I know so much of the anxiety comes from worrying about what other people think – there were countless times when Emerson was hysterically crying and the only reason it was so uncomfortable was because of all the looks. But then one of those onlookers would come over and say something so sweet about their children or grandchildren. And we'd realize that they had been in our shoes and didn't care one bit. I think it just took us a few days to get used to this, and by the end of the week, we were feeling a lot more at ease.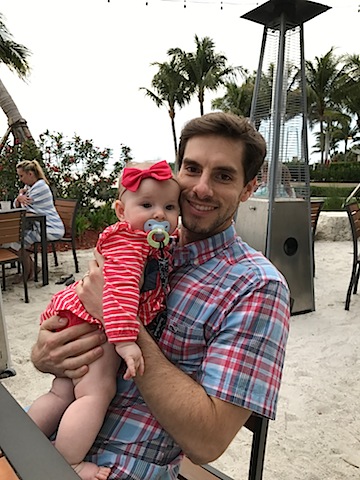 Thank goodness for the Menchie's at the resort – we could eat froyo in bed once we put Em down for the night.
Seeing Emerson in her bathing suit and watching her smiling and laughing on the beach was wonderful, and I know I'll always have fond memories of our first trip as a family of three. That said, I have to admit that I was really glad to come home!