Hello! I'm sorry that it's been a while. I'm sure you saw that the blog disappeared – I have no idea how I got hacked, but it was not pretty. Almost every file was corrupt, and after hiring one company that couldn't fix it, I had to spend a small fortune to have the site cleaned from head to toe. Is there seriously someone who sits around and gets pleasure out of this kind of thing? Anyway, it was way over my head, and I'm just hoping everything is clean now (side note – a reader let me know about weird pop-ups and I'm trying to have those fixed as well).
A lot has happened in the past few weeks. For one, we introduced solids, and Emerson slept through the night three nights in a row last week. Then she got yet another runny nose and regressed again:( She loves the baby oatmeal and banana, but was weirded out by sweet potato and avocado.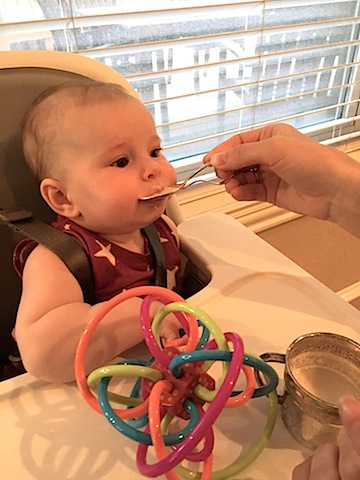 Then she decided to eat avocado if she could do it herself. It's been fun to see how she reacts to real food. It's a lot of work between the prep and the spooning. I had planned to do baby-led weaning, but then got nervous like most moms, and started pureeing things. Any advice for me?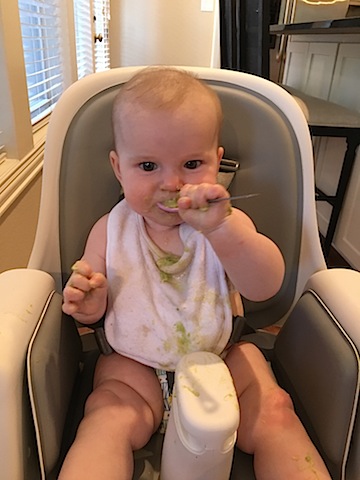 The other exciting thing that happened is my college friends came for a visit! We had a super relaxing night on Friday after some baby play time – wine and cheese and Thai takeout.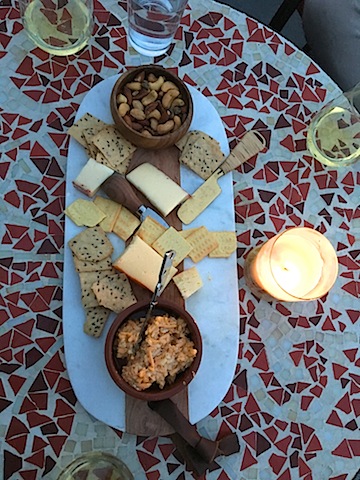 We took a walk along White Rock Lake on Saturday and then headed over to Truck Yard for some good old Texas fun.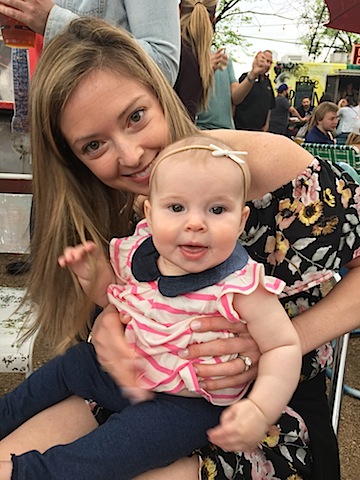 I'm sad I never managed to snap a picture of everyone.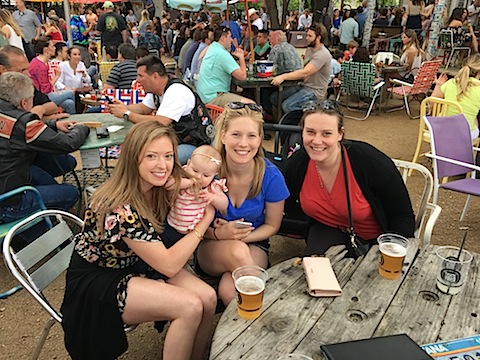 Saturday night was extra special because we got a babysitter and went to a leisurely dinner at Filament. I splurged on two cocktails (most amazing mezcal drink below!!), and we had deviled eggs, pimento cheese, blackened trout, and the best short ribs. Such a treat!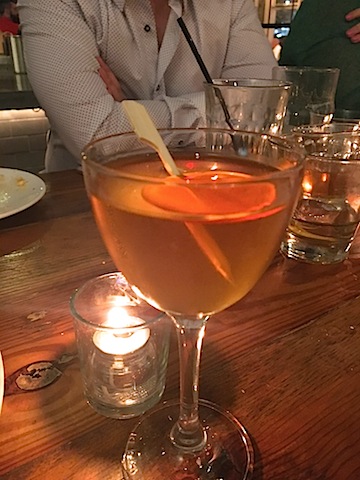 We had another great meal at HG Supply for brunch on Sunday, and then Emerson met her first dog over at my friend Liz's house. It was adorable and she was practically squealing with delight. The pug was pretty pleased as well!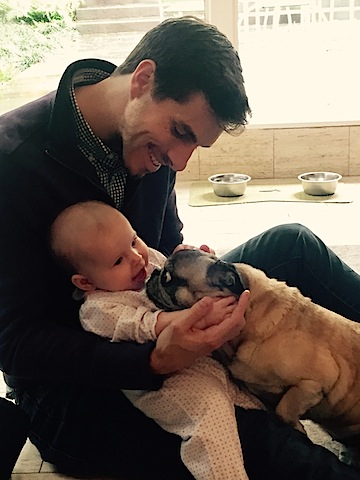 That's about it. Work is getting super busy as we head into standardized testing season. But I'm starting to get excited that summer is just around the corner!