Hello, hello,
So many fun things have happened…where do I begin?
My mom was in town last week, and we had a blast playing with Emerson and shopping for summer clothes. My mom couldn't believe how much personality Em has and how much she has grown up since March. It was nice to have some additional help for a few days, and I slept until 8:00!
Matt and I also celebrated our 4 year wedding anniversary! My mom was kind enough to babysit and we had a fancy smancy dinner at Town Hearth. It was hoppin' on a Tuesday night and definitely a scene. Loved the chandeliers.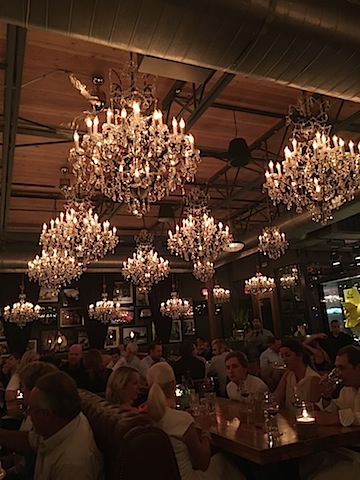 We shared a filet and a bbq snapper with a bunch of sides. Oh, and tots topped with prime rib to start!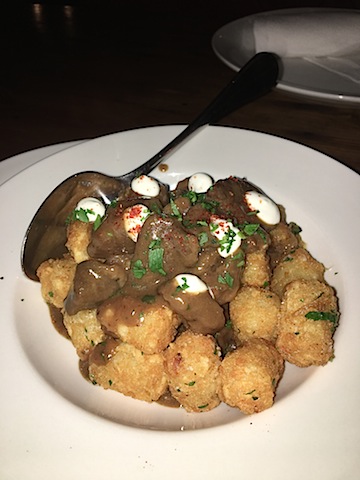 We've only done a handful of date nights since October, so this felt very special.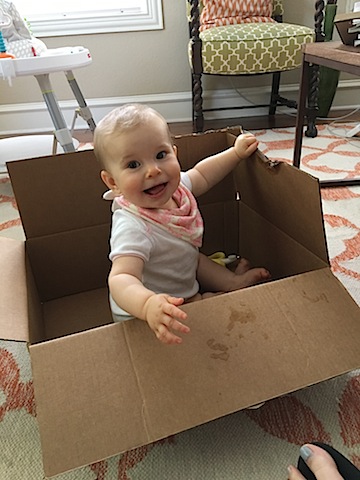 Emerson is 8 months old today! Time had slowed down for a while, but now it's moving very fast! She's eating so many different foods, waving bye-bye, babbling like crazy, and hovering on all fours. She's also dropped down to two naps, and is sleeping for longer stretches. She took one 2.5 hour nap this week, and I didn't know what to do with myself!
We have three trips planned for summer (and 7 flights), and I'm a little worried we've taken on too much. We head to Ojai, California for my college friend's wedding this Thursday! After that, we'll be joining my family for a week at the NC coast, and then our family of 3 is braving the 10 hour trip to Hawaii. I'm nervous, but excited! Send any advice my way.
What's on your agenda for summer?