Hi! How are you guys?
I'm so happy to be home after a fun-filled trip.
My family spent the week at Bald Head Island for our annual beach trip! We flew home to NC two days early because the flights were outrageous over the holiday weekend.
Emerson was delighted to meet my childhood best friend, Ducky. She was saying duc-t all day and was too excited to sleep or eat if Ducky was in sight.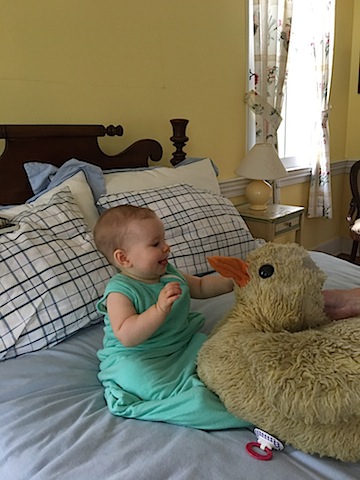 Matt's birthday was on the third, so we snuck out for a special date night in Hillsborough while my parents babysat. Panciuto has received a lot of praise and did not disappoint. I had a perfect bourbon and sage cocktail and we shared a vegetable tasting platter that was so fresh and summery. My entree was a pork shoulder with mashed corn and eggplant, and a sweet glaze. It was out of this world, and one of the best entrees I've had to date. The restaurant was intimate, dark, and romantic, and I didn't snap a single picture!
On Saturday, we met one of my good friends at the awesome Ponysaurus brewery in Durham. We got to meet my friend's sweet baby boy and Emerson started to crawl! She spotted baby Jack's bottle from across the picnic blanket and took her first steps! I thought she would take off after that, but she's been slowly exploring all week. She also discovered how to bite me with her two bottom teeth which has not been fun!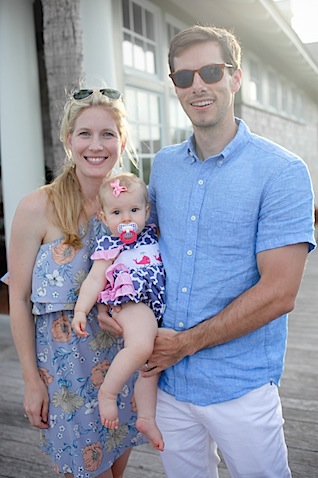 We arrived on the island on Sunday, and celebrated Matt's real birthday on Monday with an oceanfront dinner at the Shoal's Club. It's always so fun to visit and reminisce about our wedding!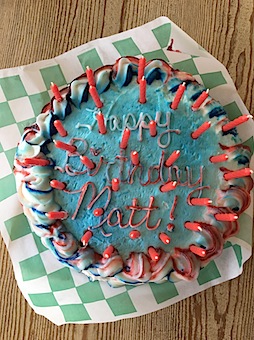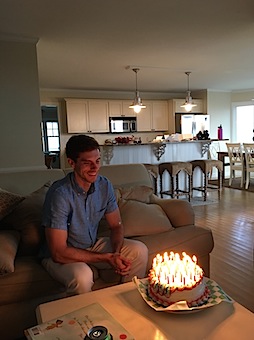 Happy birthday Matt!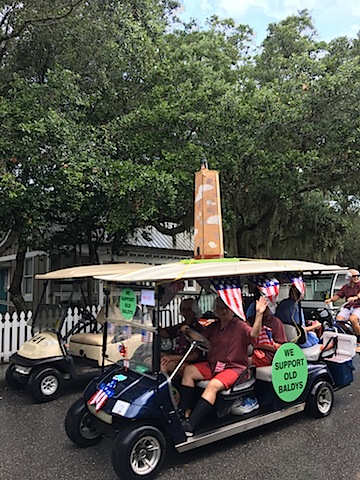 On the 4th, we braved a rainstorm to watch the island golf cart parade. The carts were impressive and the parade was such a festive way to start the day.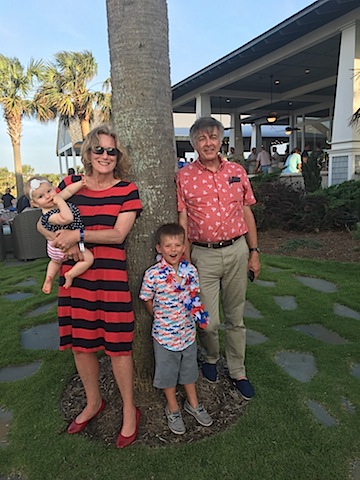 We spent the day at the beach, and then went to a cookout at the Bald Head Island Club. There was live music and a pretty incredible buffet of seafood and bbq. It was hot, and we were too tired and sweaty to make the trek to the harbor for the fireworks.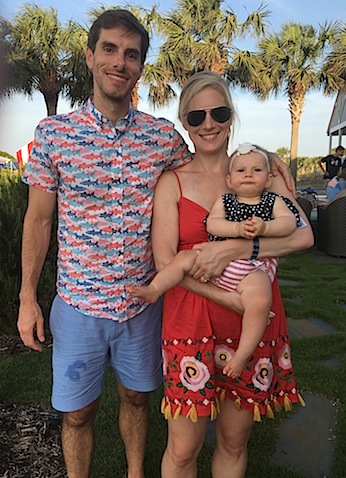 Cousins!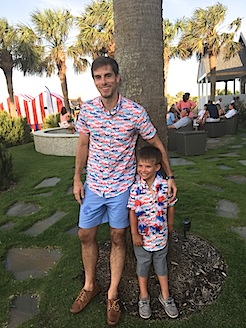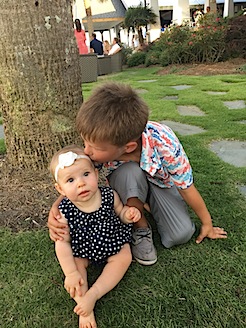 The rest of the week was spent how your might imagine – enjoying the beach, drinking wine on the porch, and introducing Emerson to the ocean.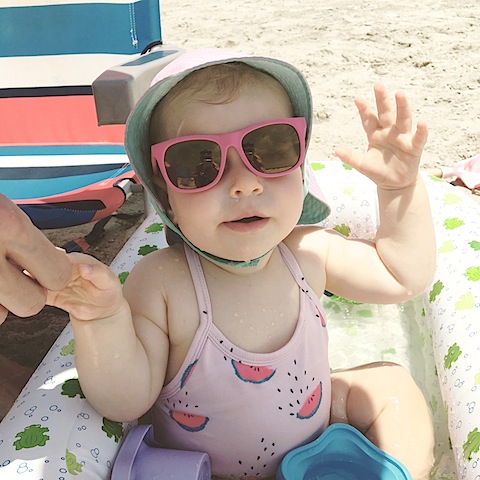 She loved sitting in the surf, but was pretty antsy when sitting on the beach blanket. Our room in the beach house was awesome, but it was so bright (no curtains) that Em woke up at 6am each day, no matter what time she spent to sleep. She seemed to get grumpier as the week went on and is sleeping a ton since we got home.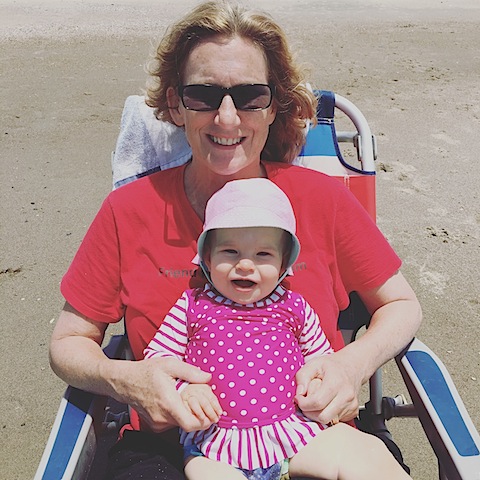 But even though we were all tired, it was a wonderful week!!